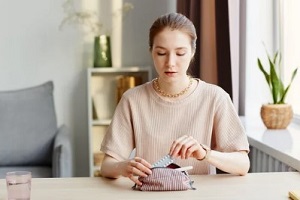 Pregnancy prevention with a birth control patch can sometimes have side effects. Find out about patch placement, commonly addressed concerns related to this popular contraceptive method, and combined uses with other contraceptive care options like the vaginal ring in this article spotlighting common birth control patch reactions.
The Patch
A convenient birth control method, the transdermal contraceptive patch releases estrogen, and progestin hormones once applied to the skin, thus preventing pregnancy by ceasing the body's ovulation process. The two main brands of birth control patches available in the healthcare marketplace today are the Twirla and Xulane patches.
Patch birth control contraception provides up to 99% pregnancy prevention effectiveness when used properly. Birth control patches used as prescribed are placed on the back, hips, or stomach. Patch birth control contraception does not protect against sexually transmitted infections (STIs) unless used in combination with a condom.
Pregnancy Prevention Effectiveness
The key to patch ineffectiveness is patch placement. Failure to apply a patch to a safe area of the body where it will not fall off is key for effective pregnancy prevention. Depending on which brand of patch is used, the highest risk of contraceptive failure occurs after 1 to 2 days of patch detachment.
There are also prescription medications and over-the-counter supplements known to reduce birth control patch contraceptive effectiveness. Excessive weight gain by a patch user also has the potential to alter the effectiveness of a birth control patch during use.
Birth Control Patch Side Effects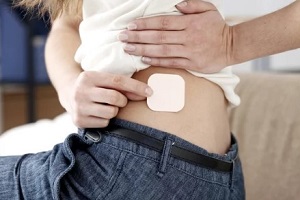 Birth control patch use may involve negative side effects for some patients. Similar to other hormonal forms of birth control, patch users may experience temporary adverse hormonal reactions such as break through bleeding for the first 2 to 3 months.
Most physicians recommend continued use during the first few months of patch prescription when side effects are present to give the body time to adjust.
Negative Side Effects
Patch use can have more persistent negative side effects for some patients. The most common side effects of the patch are menstrual cycle reactions, such as light bleeding between periods, discharge, headaches, nausea, or sore breasts.
Reactions considered to be more serious, like blood clotting or other vascular problems connected to patch use, are much less common. These should be responded to with immediate medical consultation and discontinuation of use.There is also potential for skin-related reactions such as dryness, itching, pain, rash, or swelling.
Most side effects are not dangerous but can be uncomfortable. If minor side effects continue after the first few months, consult with a contraceptive care physician about alternate birth control contraceptive options, such as the vaginal ring insertion method that may be more suitable for you.
Positive Side Effects
Some users experience positive side effects from patch contraceptive use, such as menstrual regularity and the benefit of preventive care for certain conditions. The most common positive side effect is that the patch usually alleviates irregular, heavy, or painful menstrual period symptoms.
Birth control patch use may protect against acne, anemia, bone thinning, and cysts in the breasts and ovaries. Symptoms may recur after patch use is terminated. Commonly cited is the recurrence of acne after birth control patch contraception discontinuation. Medical studies also link the birth control patch to the preemptive prevention of ovarian cancer and other cancers.
Discontinuation Side Effects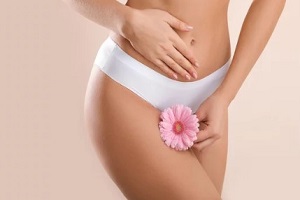 There may be temporary side effects if discontinuing birth control patch contraceptive use. The most common side effects of going off patch use are hormonal fluctuation and a return to a normal menstrual cycle, increasing pregnancy risk. An alternative pregnancy prevention measure should accompany the discontinued use of the patch due to side effects.
For more information about the side effects and risks of birth control patch contraception use, speak with a physician specializing in family planning and contraceptive care services.
Contraceptive Care Specialists
When considering birth control options, a contraceptive care practitioner can provide information about pregnancy prevention services. Raleigh Gynecology & Wellness Is a licensed medical provider of women's gynecology and wellness in Raleigh, North Carolina.
Our office offers clients routine and contraceptive care services, including procedural and birth control services. Please make an appointment with one of our contraceptive care specialists to discuss birth control options that may be right for you.