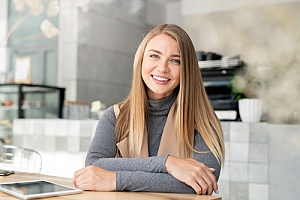 An endometrial biopsy is a procedure used to obtain a tissue sample from the lining (endometrium) of the uterine cavity. An endometrial biopsy is usually recommended to evaluate abnormal uterine bleeding. Abnormal uterine bleeding can include heavy or long menstrual cycles, bleeding in between periods, irregular bleeding and bleeding after menopause.
The endometrial tissue is sent for examination to a pathologist to look for abnormal cells. The endometrial biopsy can help your doctor diagnose cell changes due to hormone imbalance, or growths such as polyps, as well as precancerous and cancerous cells.
Risks Of An Endometrial Biopsy
There is a small chance that the uterus could be punctured during the biopsy. Bleeding, pain, or a pelvic infection can also occur.
Preparing For An Endometrial Biopsy
We recommend that you wear comfortable clothing to your appointment. You may be asked to provide a small urine sample before the procedure in order to perform a pregnancy test. Please be sure you have had something to eat before you come to the office for your appointment. If you are hungry when we perform the procedure, you may feel faint and can pass out during the process.
You will be instructed to take 600-800mg of ibuprofen about 30 minutes before your appointment. This will help minimize cramping you may experience during and after the procedure.
If appropriate, your doctor may prescribe a medication called misoprostol (Cytotec) to be taken the night prior to your scheduled appointment. Misoprostol can soften the cervix and may allow for easier sampling of the endometrium. Please follow the instructions on your prescription.
What To Expect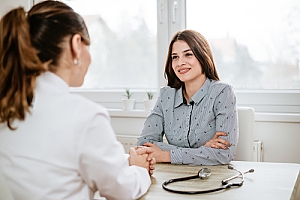 The biopsy is done in our office. The nurse will ask you a few questions and take your blood pressure. She may ask you for a urine specimen prior to the procedure to confirm you are not pregnant. You will be asked to undress from the waist down and to lie on the exam table, with your feet and legs supported by the stirrups.
The doctor will place a speculum in the vagina to hold the vaginal walls apart so that the cervix can be visualized. After the cervix is cleaned with a solution, an instrument will be used to stabilize the cervix during the biopsy. Your doctor will then insert a thin tube (pipette) through the cervical opening into the uterus. The pipette has a smaller tube inside it. When the inner tube is pulled back, suction is created inside the uterus allowing endometrial tissue to be pulled into the sampling tube. This part of the procedure may cause some moderate discomfort and cramping. The tissue is sent to the laboratory for evaluation.
What To Expect After The Endometrial Biopsy
It is normal to have some cramping and spotting or bleeding for a few days after the procedure. You can continue to take ibuprofen after the procedure — usually 600mg every 6-8 hours as needed.
You can expect your results to be available within 1-2 weeks of the procedure. We will ask you to refrain from sexual intercourse and tampons for 2-3 days after an endometrial biopsy to minimize the risk of infection. It is important to notify your doctor if you have any of the following:
Excessive bleeding, or prolonged bleeding
Foul-smelling discharge from your vagina
Fever or chills
Severe lower abdominal pain
Schedule Your Appointment With Raleigh Gynecology
Our highly experienced staff is ready to answer any questions you may have about endometrial biopsy procedures. For more information or to book your procedure, please give Raleigh Gynecology a call at 919.636.6670 or schedule an appointment online.