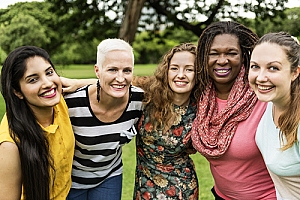 Pelvic relaxation and prolapse in women are caused by the weakening of the muscles and ligaments that support the pelvic floor. While the pelvic floor normally holds the bladder and uterus above the vagina, it can sag over time and press into the wall of the vagina. While typically not life-threatening, this condition can cause discomfort until treated.
What Is Pelvic Relaxation?
Aging, obesity, childbearing, chronic straining, smoking and various other factors can contribute to pelvic relaxation. This condition occurs when the pelvic floor becomes weak or damaged, causing one or more organs in the pelvic region to drop below their normal position.
Common Symptoms Of Pelvic Relaxation
Pelvic relaxation often occurs over a period of time. The symptoms may be subtle and sometimes unnoticeable at first. However, the pain and discomfort can become worse over time. Some of the most common symptoms of pelvic relaxation include:
Aching sensation in the lower abdomen or vagina
Feeling like something is "falling out" of the vagina
Pain in the lower back or groin
Urinary incontinence
Difficulty having a bowel movement
Frequent bladder infections
Management & Treatment Options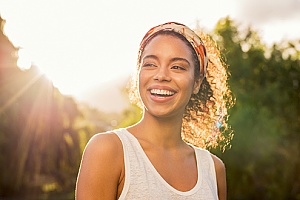 If you have a mild case of pelvic relaxation, losing weight and avoiding heavy lifting may help diminish your symptoms. Kegel exercises and pelvic floor physical therapy can help strengthen the pelvic muscles. Your doctor may also recommend a pessary, a donut-shaped device that helps hold the organs in place. In more serious cases, surgery may be necessary to restore normal structure and function to the pelvic floor.
What Is Pelvic Prolapse?
Pelvic prolapse is another way to describe pelvic relaxation. There are three main types of pelvic organ prolapse. Uterine prolapse occurs when the uterus drops down into the vagina. Anterior wall prolapse occurs when the urethra or bladder pushes into the vaginal wall from the front. When the intestines or rectum drop into the vagina from the back, it is known as posterior wall prolapse.
Managing & Treating Pelvic Prolapse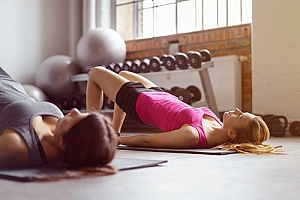 Pelvic floor muscle exercises, weight loss and the use of a pessary can help you better manage a pelvic prolapse. If lifestyle changes are not adequate in relieving symptoms, surgery may be recommended. These surgeries are usually minimally-invasive and sometimes use robot-assisted technology for a faster recovery.
Learn More About Pelvic Relaxation & Prolapse Management
Interested in learning more about how to manage pelvic relaxation or prolapse? Call Raleigh Gynecology & Wellness at 919.636.6670 or schedule an appointment online today.