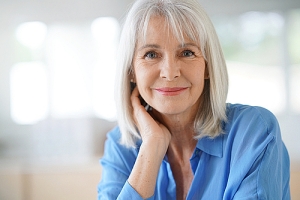 A pessary is a device that is inserted into the vagina to support the pelvic organs in women who have pelvic organ prolapse (POP). Many women find immediate relief from their symptoms with pessary use. Pessaries are available in many shapes and sizes. They can be used for short-term or long-term treatment. In most cases, a pessary is used when a woman who has a prolapse wants to avoid surgery or has medical problems that make surgery too risky. Pessary choice is based on a woman's symptoms and the type of prolapse.
Different types and sizes of pessaries are available. Most pessaries are made of medical-grade silicone which is a soft, non-absorbent material. In most cases, pessaries can be removed and replaced by the patient. A proper fitting pessary can be used for years. At times, a pessary may become discolored, this is normal and does not mean that the pessary needs to be replaced. Your doctor will tell you about the different types of pessaries and discuss the best option for you.
How Is A Pessary Fitted?
Your doctor will do an exam of the vagina and possibly the rectum to determine which pessary is best. A pessary that is too small may fall out on its own while passing urine or during a bowel movement. A pessary that is too large can apply too much pressure and feel uncomfortable. A good fitting may require two or three fitting attempts.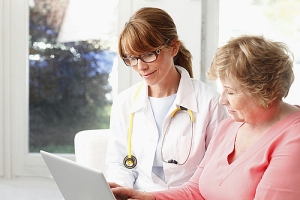 You will be scheduled for a 30 minute appointment to allow for enough time to find the right size and shape for you. You will be asked to stand, squat, walk around and even use the restroom with the pessary in place. This will help determine if the pessary remains in place and is comfortable with your normal activities. Once a proper fit is found, the pessary will be ordered, and you will be notified when your pessary arrives. It is likely that you will need a separate appointment with your doctor to teach you how to insert and remove the pessary. You will be taught how to properly maintain your pessary.
How Is A Pessary Maintained?
If you can insert and remove the pessary on your own, you should remove it for cleaning weekly or even nightly. Follow-up visits typically take place every six to 12 months. During the visit the pessary will be removed and cleaned. The vagina will be examined to make sure the pessary is not putting too much pressure on the vaginal tissues. If you cannot insert and remove the pessary on your own, follow-up visits usually occur every two to three months.
Are There Any Complications From Using A Pessary?
Pain or discomfort means the pessary is not fitting correctly and should be replaced with a different size. A pink or bloody discharge could mean the pessary is rubbing against the wall of the vagina. In most cases, removal will allow the area to heal. In cases of bleeding, you need to notify your doctor.
White-colored discharge from the vagina is common with pessary use. Using an estrogen cream can improve the health of vaginal skin and avoid bleeding and injury to the vaginal tissues from pessary use. It is possible to have sexual intercourse when a ring pessary is in place. However, some types of pessaries fill the vagina and must be removed before sex.
Contact Raleigh Gynecology To Learn More
If you have any questions about the pessary device or the pessary fitting or would like to book an appointment, contact the experienced staff at Raleigh Gynecology. Reach out to our staff by calling us at 919.636.6670 or schedule an appointment online today.