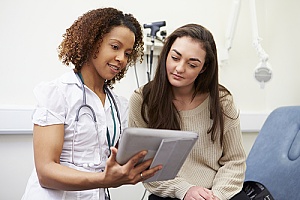 Human Papillomavirus (HPV) is the most common sexually transmitted infection in the United States. It is estimated that 79 million Americans are currently infected with HPV and that more than 80% of sexually active women will contract an HPV infection during their lifetime. More than 40 different strains of HPV are known to be transmitted through sexual activity including vaginal, anal and oral sex.
Some of these different strains have the potential to cause genital warts and others are the primary risk factor for developing cervical cancer. Many people with HPV infections will never know that they have this infection or that they can pass it on to their partners.
HPV Testing
In recent years cervical cancer screening guidelines have incorporated testing for several strains of HPV in certain individuals to improve detection of precancerous changes of the cervix. This testing is most commonly used in women over the age of 30 or in follow-up testing for prior abnormal pap smears.
Having a positive HPV test does not mean that you have cervical cancer, but additional testing like a colposcopy and cervical biopsies may be recommended. Likewise, a negative HPV test does not guarantee that you don't have HPV. Your doctor will develop an individualized plan for you for paps and/or HPV testing based on your age, history of prior abnormal paps and other factors.
Protection Against HPV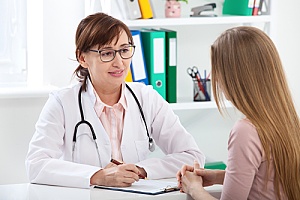 The best way to protect yourself against HPV is through consistent safe sex practices and through HPV vaccination in approved population. The Gardasil vaccine, which protects against the most common and harmful strains of HPV, is best given to young people around the age of 11 or 12. Catch up vaccination is recommended for previously unvaccinated individuals through the age of 26.
The Gardasil vaccine was also recently approved for use in individuals ages 27-45, although decision for vaccination in this population is more individualized. Talk with your doctor to see if you should consider getting Gardasil.
Speak to the Professionals at Raleigh Today About HPV Counseling
If you have HPV and would like to receive counseling from a specialist or think that you may have HPV and would like to get tested, reach out the professionals at Raleigh Gynecology & Wellness today. Contact our staff by calling us at 919.636.6670 or schedule an appointment online today.