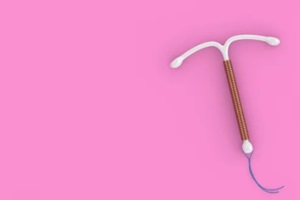 Intrauterine devices (IUDs) have become an increasingly popular birth control option for many women. IUDs are small medical devices in the shape of the letter "T" that are placed in the uterus by a doctor to stop you from getting pregnant.
There are two main categories of IUDs available in the U.S., namely hormonal IUDs and nonhormonal copper IUDs.
However, as is the case with any medical apparatus, IUDs present certain potential complications and risks you need to know about. Understanding the more common IUD complications can help you identify any issues early and know how to handle them.
Expulsion
One of the most common IUD complications is expulsion, which is when the IUD partially or completely falls out of place in the uterus. This occurs in about 2-10% of IUD users, with most expulsions happening within the first three months after insertion.
You may not have obvious symptoms if your IUD is expelling, so it's important to check your IUD strings regularly. The strings are the thin plastic threads attached to the IUD and that hang down into the vagina through the cervix after the device has been inserted.
If you feel the hard plastic of the IUD itself at the cervical opening or the strings seem longer, this could indicate expulsion.
Expulsion is more probable if you have heavy periods or severe cramping, which can essentially push the IUD out. Not having delivered a baby vaginally also raises the risk. Teens and young women are at a slightly higher risk as their uteruses are smaller.
Partial expulsion is more concerning, as the IUD can become less effective even though it still appears in place.
If you suspect your IUD has moved, see your doctor immediately. They can confirm expulsion through an ultrasound or physical exam. A partially expelled IUD must be removed and replaced if you want ongoing pregnancy prevention.
Infection
There is a slight risk of developing pelvic inflammatory disease (PID) when you first get an IUD inserted. PID is a condition in which your fallopian tubes, uterus, or ovaries get infected. The overall risk is less than1% and primarily occurs within the first 20 days after insertion.
PID risk comes from bacteria being introduced during the insertion process. You have a higher chance of developing PID if you already suffer from a sexually transmitted infection (STI) that hasn't been treated when the IUD is placed. Using condoms along with the IUD can help reduce PID risk.
Symptoms include severe pelvic pain, fever, unusual vaginal discharge, and pain during sex. PID requires antibiotic treatment. In rare cases, PID can lead to scarring and impaired fertility if left untreated.
After the first month, IUDs do not increase PID risk. Any later infections are likely from STIs acquired through sex rather than the IUD itself. Seeing your provider promptly for testing if you develop PID symptoms is key.
Perforation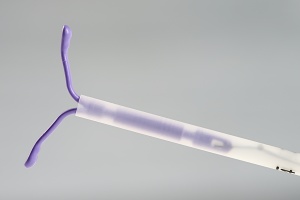 Perforation refers to a situation in which the IUD pierces the wall of the uterus. This complication is rare, occurring in about 1 to 2 out of every 1,000 IUD insertions.
If perforation happens, it typically occurs during the insertion.
The provider may then be able to remove the IUD immediately if they notice. Or the IUD may migrate outside the uterus within the first couple of months after insertion. An IUD that perforates can damage other organs and require surgery for removal.
Having a perforation is more likely to occur if you are breastfeeding or if it has been less than six months since you gave birth due to the enlarged uterus. Perforation risk also goes up if you have fibroids that change your uterus' shape.
Symptoms include severe pelvic pain that lasts more than a few days after insertion and possibly fever or unusual discharge. Let your provider know if you have severe or persistent pelvic pain so they can check for perforation.
Missing or Lost Strings
Many IUD users are advised to periodically check that the thin plastic IUD strings can be felt protruding from the cervical opening. But sometimes, the strings can seem to disappear, which is known as having missing or lost IUD strings.
This happens in around 2-10% of IUD users. It is not necessarily indicative of the IUD falling out. More commonly, the strings get tucked into the cervical canal or curled around the cervix. An ultrasound or x-ray can often locate the IUD.
If strings are not palpable, it's important to visit your healthcare specialist for an examination. They can determine if your IUD is still in the proper position by using an exam or imaging techniques. If it has moved or partially expelled, it must be removed.
Rarely, missing strings may indicate perforation or expulsion. But in most cases, the IUD is still effective and in the right spot.
Changes in Menstrual Bleeding Patterns
It is common to experience irregular bleeding and spotting, especially in the first 3-6 months after IUD placement. This often improves over time.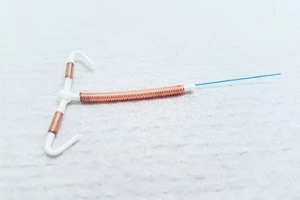 Hormonal IUDs such as Mirena, Kyleena or Skyla can lighten periods or lead to no period at all. On the other hand, the nonhormonal ParaGard copper IUD often causes heavier bleeding and worse menstrual cramps.
Talk to your healthcare provider if you have heavy or prolonged bleeding that is concerning, as it may indicate improper placement or a complication such as expulsion. They can also suggest medication options to help regulate or reduce bleeding patterns.
Get Personalized IUD Guidance from Raleigh Gynecology & Wellness
While IUDs are very effective birth control options for many women, being aware of potential complications can help you make the best decision for your needs. Openly discuss any concerning symptoms that may arise after getting an IUD with your doctor.
Don't hesitate to request a second opinion if needed. The risks of complications are low with proper insertion and follow-up care from an experienced provider.
Raleigh Gynecology & Wellness specializes in IUD insertions and management. Our team stays up-to-date on the latest IUD recommendations to provide the highest quality care.
We're happy to address any questions or concerns you may have about IUDs and help you determine if it's the right contraceptive choice for your lifestyle and health needs. Contact us today at (919) 636-6670 or schedule a consultation online to learn more about the benefits and potential risks of IUDs for pregnancy prevention.