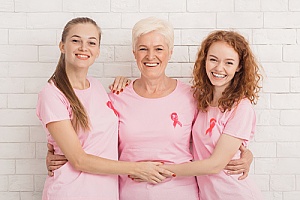 Breast care is one of the most important factors of women's health care overall. Women over the age of 40 should have a mammogram every 1-2 years, and women of any age should be performing self exams every month.
Self Examinations
Self examinations help women detect changes before potential problems arise. Self exams are increasingly more important for women who:
Are currently pregnant
Were pregnant & are now breastfeeding
After menopause
Have breast implants
Common Signs of Problems
During a self examination, it is important to look for the following signs that could indicate a potential problem.
Lumps
Skin irritation
Discharge
Unusual swelling
Retraction of the nipples
Pain & discomfort
It is important to speak to one of our doctors right away if any of these signs are present during a self examination.
Mammograms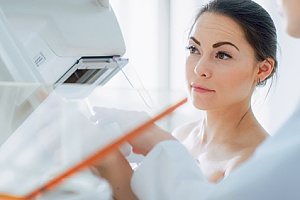 A mammogram is an x-ray of the breasts performed to detect early signs of breast cancer. It is recommended that women over the age of 40 should schedule a mammogram every one to two years, in addition to monthly self examinations.
Contact Raleigh Gynecology For More Information
Self examinations and mammograms are important for early detection of breast cancer and should be a priority for women of all ages. If you have questions regarding self examination methods, mammograms or want to schedule a checkup, please give Raleigh Gynecology & Wellness a call at 919.636.6670 or schedule an appointment online.