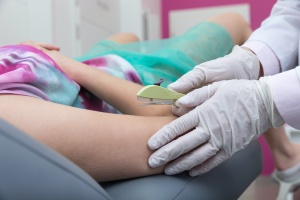 One of the most convenient and effective ways to prevent pregnancy is with a Nexplanon implant. Popular with women who want a long-term, safe and reliable method of birth control, Nexplanon effectively prevents pregnancy with little to no side effects.
What Type of Birth Control Is Nexplanon?
Nexplanon is a small plastic rod that is implanted by your specially trained healthcare provider just under the skin of your upper arm. It contains 68 mg of the estrogen-free, progestin hormone called etonogestrel. The implant releases a small amount of the progestin hormone into your body each day. The amount of hormone it releases is enough to prevent pregnancy for up to three years.
How Nexplanon Prevents Pregnancy
Nexplanon is over 99% effective in preventing pregnancy. It prevents pregnancy in three ways:
Stops the Release of an Egg
The progestin hormone stops your ovulation, meaning that your ovaries will not release an egg. Without an egg for sperm to fertilize, you cannot become pregnant.
Thickens the Mucus in Your Cervix
The hormone also works by thickening the mucus in your cervix. This impairs the sperm's mobility and prevents the sperm from reaching any egg. If the sperm is unable to reach and fertilize an egg, you cannot become pregnant.
Changes the Lining of Your Uterus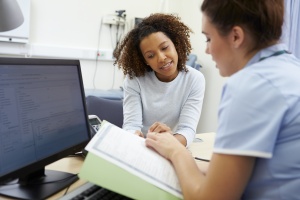 A third way the hormone works is by changing the lining of your uterus in a way that is unfavorable to a fertilized egg. In the unlikely event that sperm was able to reach an egg and fertilize it, the changes to your uterine lining make it more difficult for the fertilized egg to attach itself to your uterus. If the fertilized egg is unable to attach to your uterus, you will not become pregnant.
What Is the Insertion Process?
The Nexplanon implant is a quick and straightforward procedure that is done in your doctor's office by a trained health care provider. Before you have the implant procedure, you will have an appointment with your healthcare provider to discuss various birth control options and the Nexplanon implant. At that time, you will also provide a urine sample to make sure you are not pregnant. Your health care provider will review and evaluate your medical history to be sure you have no health conditions that would adversely affect the Nexplanon implant's effectiveness of suitability for you.
Ideally, you will schedule an appointment to have the implant procedure done on a day between the first day of menstrual bleeding and the fifth day, even if you are still bleeding. If you have it implanted during that time
of your cycle, the implant will be effective immediately and you will not need back-up contraception for any time period. However, if you have it implanted at any other time, you will need to use a condom for seven days after insertion.
Your health care provider will treat your skin in the implant area with a local anesthetic called lidocaine. The lidocaine will numb your skin so you will not feel pain when the implant is inserted. Once the area is numbed, your healthcare provider will use a special applicator to guide the implant into location under the skin of your upper arm. The applicator ensures that the implant is placed in the optimum location under your skin. After the implant is placed, you will be asked to touch it to confirm that it is in place.
After the procedure, you will have to wear a pressure bandage for 24 hours. Then you will wear a band-aide for three to five days. After that, your implant will remain discreetly in place until you have it removed.
Your implant will be effective immediately or within seven days, depending on where you are in your menstrual cycle. You won't have to do anything else – no pills and no worrying about an IUD slipping out of place. You don't need to worry about contraception until the implant expires in three years.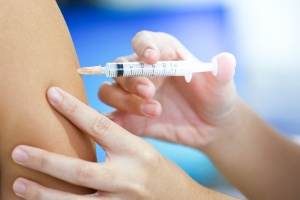 The only thing you need to be aware of is the implant is only a birth control method. It will not protect you against STDs. You will need to take appropriate steps to protect yourself from contracting any STDs.
Your Nexplanon implant will remain effective for up to 3 years. At the end of three years, it loses its ability to prevent pregnancy, and you need to have your health care provider remove it. If you want to continue using Nexplanon for pregnancy prevention, you can have another one implanted.
On the other hand, if you decide that you want to become pregnant at any time, you can have the implant removed. Nexplanon will not affect your fertility, and you will become fertile almost immediately.
Talk With Raleigh Gynecology and Wellness For More Info On How Does Nexplanon Prevent Pregnancy
If you are interested in finding out whether the Nexplanon implant is a good birth control option for you, contact the experts at Raleigh Gynecology and Wellness. They can answer your questions about Nexplanon and schedule an appointment for you.