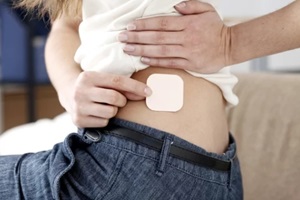 Suppose you're considering starting hormonal birth control. You may debate whether to use the birth control pill or the patch. Both methods work very well at stopping you from conceiving when used properly. But some key differences between these popular options are important to understand.
The birth control patch is a thin, light brown, plastic square that adheres to your skin and releases estrogen and progestin, which your body absorbs and transfers to your bloodstream. Typically patients affix a new patch weekly for three weeks, take a patch-free week, and start a new cycle.
On the other hand, birth control pills are tablets you take by mouth daily that contain estrogen and progestin or progestin alone. Generally you take active pills for 21 or 24 days, depending on the brand, followed by 4 or 7 placebo pills before starting a new pack.
When considering the patch versus the pill, consider convenience, potential side effects, and your medical history.
Let's look at how these two birth control methods compare.
How the Birth Control Patch and Pill Prevent Pregnancy
The patch and the pill work in similar ways to prevent pregnancy. The hormones they contain work to:
Stop ovulation so there is no egg released for sperm to fertilize
Thicken cervical mucus to stop sperm from getting to the egg if you do ovulate
Thin the uterine lining so that an egg that has been fertilized is unable to attach and grow
By inhibiting ovulation and fertilization, these hormonal birth control methods effectively stop you from getting pregnant when used properly.
Effectiveness Rates
With perfect use, meaning you use the patch or pill exactly as directed, both methods are over 99% effective at preventing pregnancy. However, with typical use, which accounts for people missing doses or using the methods inconsistently, effectiveness rates tend to be around 91% for both methods.
So, in reality, about 9 out of 100 people will become pregnant in their first year of using either of these birth control methods. Using them perfectly is important to get the highest level of protection.
How to Use the Patch and Pill
Using the patch is simple since all you must do is affix a new patch to your skin once weekly for three weeks. The most common placement areas include the buttocks, stomach, upper arm, and back. Avoid placing patches on irritated or damaged skin.
During week 4, you don't wear a patch to allow for a withdrawal bleed. You can start a new patch cycle right after this patch-free week.
With birth control pills, you take one pill daily at precisely the same time. It's important to take your birth control pills at the same time daily and make sure you don't miss any, which will reduce their efficacy.
Side Effects
The patch and pill can cause similar side effects, such as nausea, breast tenderness, mood changes, headaches, and vaginal discharge. The patch contains higher levels of estrogen than the pill.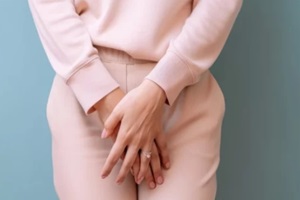 Some research suggests this can increase your risks for serious side effects such as blood clots and heart attacks compared to the pill. This is particularly true in women with obesity, so the patch may not be the best choice for women with a BMI greater than 30.
The patch is also more likely to cause skin irritation, redness, and itching where it's applied. Rotating placement sites each week can help minimize this.
Health Considerations
People with certain health issues may be counseled against using the patch or pill. Combination methods with estrogen are riskier for people who:
Are smokers over age 35
Have a history of blood clots, heart attack, or stroke
Have high blood pressure
Have diabetes with complications
Have liver disease
Have breast cancer
Based on your medical history and risk factors, your doctor will help determine if the patch or pill are safe options for you. Ensure you disclose to your doctor any drugs you are taking since some can interact with these birth control methods.
Non-Contraceptive Benefits
Besides preventing pregnancy, the birth control patch and pill also may provide other potential benefits:
Lighter, more reliable periods
Less intense menstrual cramps
Reduced acne
Reduced chance of developing certain cancers, such as ovarian, colon, and uterine cancers
Even if you don't need birth control, these contraceptive methods may help you manage heavy or painful periods, hormonal acne, or other conditions such as endometriosis.
Deciding Between the Two Methods
When weighing the birth control patch versus pills, consider which option is better for your lifestyle and health history. Ask yourself:
Is remembering a daily pill or weekly patch easier for me?
Am I comfortable wearing a visible patch?
Do I have any conditions that make the patch potentially riskier?
Does the convenience of the patch outweigh higher estrogen levels?
Using Your Chosen Method Correctly
Whichever method you choose, it's essential to use the birth control patch or pill exactly as directed. With the patch, be sure to apply a new one each week and check daily that it's still firmly adhered to your skin.
If your patch falls off for more than 24 hours, use a backup method, such as condoms during sex, and apply a new patch. You'll also need backup contraception if you fail to change your patch when you should.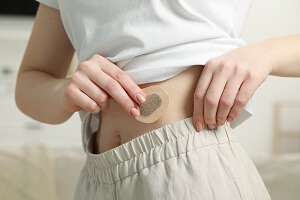 With the pill, take it at the exact same time daily, and don't miss any of them. If you miss a pill, take it as soon as you remember and use backup protection for seven days if on combination pills or two days if on progestin-only pills.
Using your birth control method consistently and as directed gives you the best protection against pregnancy. But know that no method is 100% foolproof. If you think youmay have conceived after missing doses, take a pregnancy test.
Let Raleigh Gynecology & Wellness Help You Decide Between the Pill and the Patch
For preventing pregnancy, the birth control pill and patch are excellent options with similar effectiveness. While they share some side effects, the patch may cause more irritation when applied.
Those with health risks may want to avoid the patch due to its higher estrogen levels. Consider your lifestyle, health history, and preferences when deciding between these two popular birth control methods.
The Raleigh Gynecology & Wellness team has years of experience helping patients choose the optimal birth control method. Contact us today at (919) 636-6670 or schedule a consultation online discuss the pill, patch, and other contraceptives.