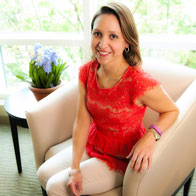 Lorena Benavides, MD
Dr. Lorena (Lo) Benavides grew up in the South Texas town of Laredo with her brother and two sisters. She comes from a medical family, as her father and brother are both practicing obstetrician/gynecologists. After graduating as the valedictorian from United High School in Laredo, Dr. Benavides left Texas to attend Princeton University. She went on to medical school at Columbia University in New York and her residency in obstetrics and gynecology at the University of North Carolina at Chapel Hill. Dr. Benavides then completed an advanced pelvic surgery fellowship at Presbyterian Hospital in Dallas, Texas. She began her practice in Raleigh in 2006 at the completion of her medical training.
Her special interests include general gynecologic care for women of all ages, birth control counseling, menopause, sexual health and approaches to healthy living. She has a particular interest in women who suffer with pain with intercourse and with reduced libido. She is fluent in Spanish and welcomes patients who may be looking for a bilingual physician.
Dr. Benavides and her husband Dr. Robert Marshall (an anesthesiologist in Raleigh) are the proud parents of two girls, Emma Rose and Charlotte. Dr. Benavides enjoys cooking for friends and family. She has taken a break from her running hobby and is currently enjoying cycling, yoga and barre classes. She and Robert love taking the girls on trips to the NC coast and back home to Laredo to visit her family.
Suzanne Kaminski, MD
Dr. Kaminski grew up in Grand Rapids, Michigan and attended the University of Michigan for undergraduate and medical school. She came to North Carolina for her residency in OBGyn at UNC and joined our practice after graduating in 2008. She is Board Certified in Obstetrics and Gynecology and is a Fellow of the American College of Obstetricians and Gynecology.
Her special interests are general gynecology, contraceptive counseling and general health and wellness. She particularly enjoys the continuity of seeing her patients year after year, often taking care of their family members and friends.
Dr. Kaminski lives in Raleigh with her husband, Tom, and their two children Jack and Kate. As a family they love exercising, playing and watching sports, especially college football, basketball and baseball.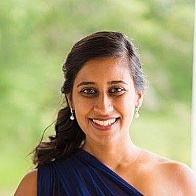 Sujan Joshi
Sujan Joshi is a Raleigh native, born and raised in the Triangle. She is a nursing graduate from Wake Technical Community College and started her career in women's health shortly after. Since 2013 she has practiced as a Labor and Delivery Nurse at Duke Regional Hospital where she researched Baby Friendly Hospital Initiatives as part of her graduate studies. Sujan completed her Masters in Nursing at the University of North Carolina Chapel Hill as a Family Nurse Practitioner with a special concentration in Women's Health.
Sujan is most passionate about forming long term relationships with women and is committed to empowering them to make well-informed healthcare decisions. Her special interests include adolescent gynecology and contraceptive care.
Sujan enjoys hiking, traveling the world, painting and playing board games with her family and friends. She lives in Raleigh with her husband, Hersh and their dog Chewie.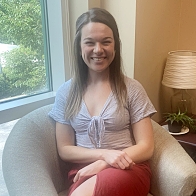 Amanda Maingi, WHNP
Amanda Maingi is a board-certified Women's Health Nurse Practitioner and North Carolina Native, having grown up just outside of the Charlotte area. She attended the University of North Carolina at Wilmington where she obtained her Bachelor of Science in Nursing prior to moving to Raleigh to work as a nurse at Wake Med. While working as a Registered Nurse, she went on to receive her Masters of Science in Nursing and graduated top of her class from Georgetown University Women's Health Nurse Practitioner program.
Amanda's passion lies in helping women understand the body they live in through each season of life. She strives to implement a holistic approach to the care of each patient to foster optimal health, wellness, and living. Her special interests include sexual health, PCOS, and menopause. Amanda lives in Apex with her husband, Abe. Outside of work, she enjoys cooking, spending time outdoors, weightlifting and watching NFL Redzone with Abe. "Go Panthers!"