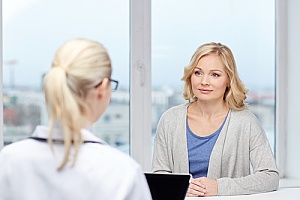 Menopause is the stage in a woman's life where estrogen and eggs are no longer produced, and thus the menstrual cycle stops. The perimenopause stage naturally occurs between the ages of 40 and 55, but can also occur immediately after the removal of both ovaries. During menopause, women can experience uncomfortable symptoms that can be treated, but cannot be 'cured.' At Raleigh Gynecology & Wellness, we understand the complications that perimenopause can present and are willing to help minimize discomfort during every step of the process.
Common Peri-Menopausal Symptoms
Perimenopausal symptoms vary from woman to woman, and symptoms can range in levels of severity. These symptoms can be managed through a series of healthy lifestyle changes and medications. Here are the most common symptoms women face during perimenopause:
Irregular periods
Anxiety and irritability
Emotional changes and mood swings
Hot flashes and sweating
Night sweats
Vaginal dryness
Low sex drive
Pain during sex
Frequent urination
Weight gain
Osteoporosis
Some women still experience some of these symptoms after reaching menopause. Other women never experience any symptoms during or after the perimenopause stage.
Treatments For Menopause & Perimenopausal Symptoms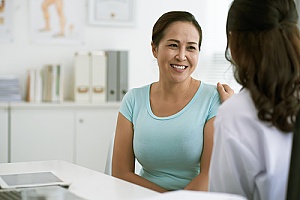 Raleigh Gynecology & Wellness offers a variety of treatments for women experiencing uncomfortable symptoms during perimenopause and thereafter. For these women we develop a plan to help lesson the symptoms. This can include changes in diet and exercise, relaxation techniques and other strategies to improve quality of life. In some cases, prescription medications can be helpful to alleviate these symptoms. Medications that replace estrogen and progesterone, often referred to as hormone replacement therapy (HRT) is one option. Non-hormonal options are also available.
Learn More About Menopause & Perimenopause Care
If you believe you are experiencing perimenopausal symptoms, or need assistance with treating menopause, contact Raleigh Gynecology & Wellness. Our team has several years of experience working with women to provide the best menopause and perimenopause care possible. To inquire about care options or book an appointment, please call us at 919.636.6670 or schedule an appointment online today.