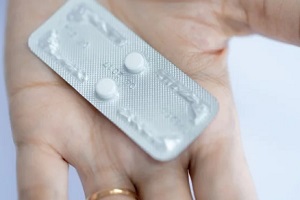 With the array of birth control options at our fingertips today, it's no wonder many women feel overwhelmed when choosing the best method for their needs. There are many factors to consider, from implants and IUDs to patches and rings. But among hormonal contraceptives, one underrated option stands out for its stellar benefits: the progestin-only pill.
Let's explore five compelling reasons progestin-only pills deserve a top spot on your list if you want practical, reversible family planning.
Reduced Risk of Blood Clots
Traditional combo birth control pills include estrogen and progestin. Estrogen increases blood clotting factors, which raises the risk of developing dangerous clots compared to not using hormones.
The risk of blood clots is small in otherwise healthy women, but those with certain medical conditions such as inherited blood clotting disorders and smokers over 35 are at higher risk and should avoid estrogen-containing birth control.
Progestin-only pills avoid this risk by excluding estrogen entirely. This reduces the risk of complications such as deep vein thrombosis (DVT) or pulmonary embolism – threats that can become fatal if a clot travels to the lungs.
Clots usually start in the deep veins of the legs before breaking off and moving to the lungs, obstructing blood flow. Chest pains, leg swelling/pain, shortness of breath, and similar issues might indicate a clot.
Those prone to clotting or with a family history have higher risks from the estrogen in combination pills. Progestin-only options let these women access birth control without increasing clot odds.
No More Estrogen-Related Side Effects
The estrogen in combination pills can trigger unpleasant side effects such as breast tenderness, nausea, headaches, and mood swings. By avoiding estrogen altogether, progestin-only contraceptives let women dodge these bothersome symptoms.
Without estrogen peaks and dips every month, progestin-only pills promote hormonal stability day-to-day. This may lead to more even moods, comfortable breasts, and calm digestion for improved well-being.
Preventing estrogen-related discomforts makes progestin-only birth control an excellent choice for healthy women who want to avoid disrupting their lifestyle.
A Safe Harbor for Estrogen-Sensitive Women
Certain conditions warrant avoiding estrogen-containing medications. For instance, women prone to migraines with aura should avoid combination pills with estrogen due to increased stroke risks. Women with uncontrolled hypertension or significant risks for heart disease should also avoid estrogen containing birth control.
In these cases, progestin-only pills offer a safe harbor for women needing contraception. The total lack of estrogen lets women with these sensitivities access effective birth control without compromising their health or exacerbating their condition. For optimal outcomes, progestin-only pills support women who prefer estrogen-free contraception.
Worry-Free Breastfeeding
New moms who choose to breastfeed often worry about selecting postpartum birth control. Estrogen-containing combination pills can interfere with milk production and have potential developmental effects for nursing infants.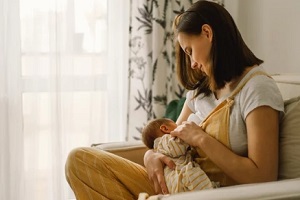 Progestin-only options avoid these concerns by excluding estrogen. The progestin hormone used in these pills transfers only minimally through breastmilk, allowing moms to nurse their babies without worry.
For women seeking effective birth control after giving birth that also preserves healthy breastfeeding, progestin-only pills thoughtfully check all the boxes. Mothers can relax knowing their infants receive the ideal balance of nutrients in their milk, even while taking these pills.
Discover Your Personalized Birth Control Options with Help from Raleigh Gynecology & Wellness
With so many birth control options to evaluate, it can be challenging to identify the best fit for your needs and priorities. But as you can see, progestin-only contraceptives offer compelling benefits, making them worth a close look.
By avoiding the risks and unpleasant side effects of estrogen while providing a safe yet effective approach, progestin-only pills are advantageous for many women. Their gentle formulation also enables worry-free breastfeeding and safe contraception for women who cannot use estrogen.
The Raleigh Gynecology & Wellness team has extensive experience guiding women to contraceptive solutions that align best with their needs. Contact us today at (919) 636-6670 or schedule a consultation, where we can explore if progestin-only pills may be right for you.