Emergency Contraception Explained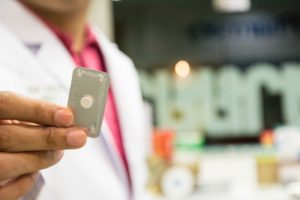 The term "emergency contraception" refers to a post-coital birth control regimen that is administered to a woman for the purpose of preventing a pregnancy. They work by delaying a woman's ovulation. Emergency contraception should not be used to terminate a pregnancy. Also, emergency contraception pills will not treat or prevent sexually transmitted disease.
Events that warrant emergency contraception include a failed birth control method such as missing two or more birth control pills during a monthly cycle. Emergency contraception is also appropriate after a woman has unprotected sex, such as a condom failing during sex, or rape.
Forms of Emergency Birth Control Used to Prevent Pregnancy
Emergency contraception is administered in one of two ways: pills given orally, or intrauterine device (IUD).
Some pills require a prescription and may only be sold to women over the age of 17. Other brands of contraceptive pills are available without a prescription.
Common Types of Emergency Contraceptive Pills
Different types of emergency contraceptive pills are available. Which ones are best for you depends largely on how much time has elapsed since your unprotected intercourse? Other factors are relevant, too, as explained below.
Hormone-Based Pills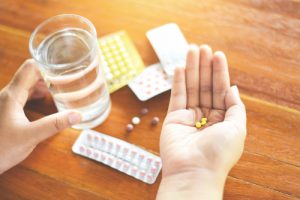 Several brands of emergency contraceptive hormone-based pills are available without a prescription. These pills contain the hormone levonorgestrel. Only one dose of one pill is needed. It works by temporarily blocking the woman's eggs from being released, by stopping fertilization, or by keeping a fertilized egg from becoming implanted in the uterus. Common brands include:
Plan B One-Step®
My Way
Take Action
To be most effective, it should be taken as soon as possible after unprotected sex but no more than 72 hours afterward. When taken as directed, levonorgestrel can reduce the chance of pregnancy by close to 90%.
If you are over age 17 and want to use the two-dose version, you can ask your pharmacist for it. It is sold under the brand name of Next Choice®. You need to take one pill as soon as possible within 3 days after unprotected sex and the second pill 12 hours later.
Levonorgestrel will not terminate a pregnancy.
For women who are overweight, however, levonorgestrel may not be effective. The better contraceptive regimen for these women is an IUD. An IUD will prevent pregnancy by preventing a fertilized egg from implantation in the uterus. The IUD must be inserted within 5 days of having unprotected intercourse. IUDs are also highly effective at preventing pregnancy.
Ulipristal Pills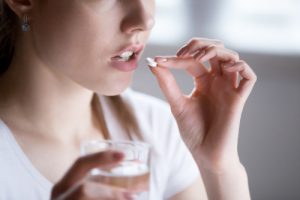 Contraceptive pills containing ulipristal require a prescription. Ulipristal is a non-hormonal drug that works by interfering with key hormones necessary for conception. The brand name for this drug is Ella®. Only one tablet in one dose is needed. It can be taken up to 120 hours after sex.
If you may be pregnant, consult with your healthcare provider about taking Ella®. The effect of the drug on the fetus is unclear.
Birth Control Pills
Birth control pills can also be used as emergency contraception, but they are not as effective as those described above. Using birth control pills in this way can also make you nauseous because you have to take more than one pill at a time to prevent a pregnancy. If you opt for this treatment, you will need to consult with your healthcare provider to acquire a prescription for the correct pills and dosage.
What Are the Side Effects of Emergency Contraceptive Pills?
Contraceptive pills are safe, but they can cause side effects. They include nausea, abdominal cramps and pain, fatigue, headaches, and irregular menstruation. Your healthcare provider can discuss these and any other risks with you.
You should not use emergency contraceptive pills as a form of birth control. Moreover, you should be careful when taking emergency contraceptive pills along with birth control pills. Be sure to discuss this with your healthcare provider.
Is the Cost of Emergency Contraceptive Pills Covered by Insurance?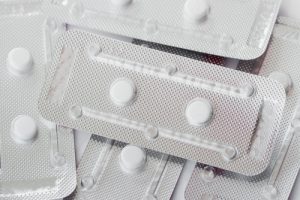 Yes, most health insurance plans cover FDA-approved prescriptions for emergency contraception and birth control at no cost to you. Since you can buy Plan B One-Step® without a prescription, talk to your health insurance provider to find out if your plan covers over-the-counter emergency contraception. Your plan may require you to get a prescription if you want your insurance plan to pay for it.
If you have Medicaid, check with your state's Medicaid program for information about coverage for emergency contraception. Coverage varies between states.
Another way to find emergency contraceptive pills at low or no cost is to contact a local family planning clinic. You may be able to get emergency contraception from them for free or at a significantly lower cost than you would pay at the pharmacy.
Consult with Raleigh Gynecology and Wellness
For more information about emergency contraception and the best birth control option for you, be sure to contact the women's health specialists at Raleigh Gynecology and Wellness. They can answer any of your questions about these and any other women's health issues and schedule an in-person appointment.