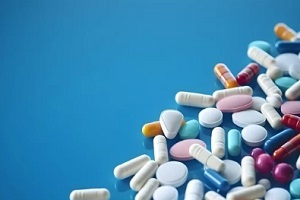 Combination birth control pills use a combination of estrogen and progestin to prevent you from ovulating or releasing an egg. Combination pills must be taken daily around the same to be fully effective at preventing pregnancy.
Missing pills, taking them late, vomiting, or diarrhea can all impact how well they work. So, what options do you have if you miss a pill or two? The steps depend on when and how many pills you miss.
Read on to discover what measures you should take in various missed pill scenarios.
If You Miss One Pill
If you miss one pill, don't panic. Just take the pill you missed as soon as you realize your mistake, even if it means taking two pills at the same time or very close together. Then, take your next pill at the same time you usually do and continue with the rest of the pack as normal.
You do not necessarily have to use any backup contraceptives if you only miss one combination pill. Missing one pill will not significantly impact how effective the pill is at stopping you from getting pregnant. However, using condoms as a secondary or backup form of birth control is always acceptable if you prefer to do so.
If you frequently miss pills, the risk of pregnancy goes up. So try to make sure that you take the pill daily at the same time to keep your body in the habit. Setting a daily alarm can help with this. You can also consider switching to a long-acting reversible contraceptive such as an IUD if you struggle to take a daily pill consistently.
If You Miss Two-Three Pills in Week One or Two
If you miss two or three pills in the first or second week of a pill pack, there are a few more steps. First, take the most recently missed pill immediately, which may end up being two pills at once.
Then, use an extra birth control option, such as a condom, whenever you engage in intercourse for the following week so your body can absorb the hormones you missed and prevent ovulation.
After seven days, you can stop using backup contraception if you have not missed any other pills. Just resume your normal pill-taking schedule.
If you had unprotected sex at all after missing your pills, call your doctor. You may require an emergency contraceptive solution such as Plan B to prevent pregnancy.
If You Miss Two – Three Pills in Week Three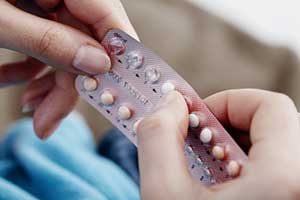 The third week of combination pill packs is when you take the last active pills before starting your placebo or inactive pill week. If you realize you've missed two – three pills in the third week, first take the most recently missed pill, even if you're taking two pills concurrently.
Finish the rest of the active pills, skipping over the placebo pills this time. Start a new pack straight away without taking a placebo break. You may not get your expected period until you finish the second pack.
Use an extra birth control solution, such as a condom, for seven days after the missed pills. If you finished the active pills, took the missed ones, and started a new pack immediately, you should remain protected from pregnancy.
If You Miss Four or More Pills
If you miss four or more active combination pills one after the other, take the last pill you missed as quickly as possible, as missing that many pills can significantly impact their effectiveness. However, you'll need to use backup contraception anytime you engage in intercourse for at least the following seven days.
It's also important to call your doctor, as you may need emergency contraception if you recently engaged in unprotected sex. Missing so many pills close together brings a high risk of ovulation and pregnancy. Resume your normal pill-taking schedule after you take the missed pills and use backup contraception.
When to Call Your Doctor
In addition to the scenarios above, call your doctor if:
You had unprotected sex at any time after missing pills before starting backup contraception since you may require emergency contraception, such as Plan B.
You have missed more than two combination pills in the first two weeks of your pack. Your doctor can advise if you need emergency contraception.
You are confused in any way about what options you have after missing pills. Your doctor can walk you through the proper steps.
Get Personalized Birth Control Guidance from Raleigh Gynecology & Wellness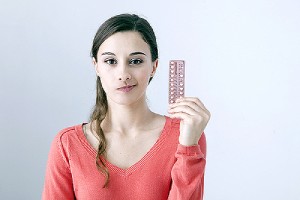 Missing combination birth control pills can happen, but the important thing is taking the proper steps afterward and continuing to use backup contraception until you get back on track.
While the specific actions depend on when and how many pills you miss, the key is never to ignore a missed pill. Raleigh Gynecology & Wellness's team of compassionate women's health experts can walk you through what to do when life gets busy and pills get missed.
We're always here to answer your questions, assuage your worries, and help you find contraceptive solutions that fit your lifestyle. Contact us today at (919) 636-6670 or schedule a consultation online for personalized guidance you can trust.