Intrauterine devices (IUDs) are becoming an increasingly popular method of birth control in the US because of their ease of use and dependability for preventing pregnancy. However, you may be wondering if it is okay to have unprotected sex while using these devices. Here's what you need to know.
IUDs Are Highly Effective at Preventing Pregnancy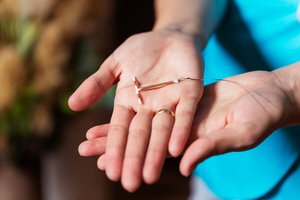 IUDs are considered one of the most reliable methods of birth control on the market. They boast an efficacy rate of more than 99 percent, meaning that less than one of every 100 people who use an IUD will become pregnant every year. This places it far higher on the list than condoms and birth control pills for effective ways of preventing pregnancy.
One of the main reasons that IUDs are so good at stopping unwanted pregnancies is because there is no chance of making a mistake when using them, whereas other methods are prone to incorrect use.
For example, condoms can rip or be placed incorrectly, while it is easy to forget to take the birth control pill at the same time every day. Moreover, IUDs protect from pregnancy around the clock for as long as 10 years depending on the brand. This means that once it is in place, you do not have to think too much about it until its expiration date approaches and it needs to be replaced.
In fact, IUDs are so good at stopping pregnancy that a copper IUD that is placed within five days of having unprotected sex is more than 99.9% effective at stopping a pregnancy from occurring.
If your main goal is avoiding an unwanted pregnancy, it is okay to have unprotected sex with an IUD in place.
IUDs Do Not Offer Protection From STDs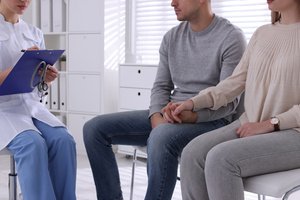 However, for women who are unsure of their partner's health status, having unprotected sex with an IUD is risky because these devices do not offer any degree of protection against sexually transmitted diseases. Therefore, you will need to use condoms or another birth control method that can reduce your chances of contracting or spreading an STD. Many people choose condoms alongside IUDs in order to be protected from STDs and pregnancy at the same time.
Timing Is Everything
If you are planning to rely on an IUD as your only birth control method, it is important to note that you may need to wait for it to become effective in some cases. You will not want to have unprotected sex immediately after insertion. Your doctor will tell you when you have the device inserted a timetable for when you can expect full protection from pregnancy.
How long it takes for the IUD to become effective depends on what point in your cycle it is inserted and the type you are using. For example, hormonal IUDs like the Mirena, Kyleena, Liletta, and Skyla IUDs are considered effective right away if inserted within the first ten days after the first day of your period. However, if it is inserted at any other time beyond this range, it will be necessary to use a backup birth control method for at least seven days. After that point, your IUD can be relied on to prevent pregnancy.
Paragard and other copper IUDs start protecting you against pregnancy as soon as they have been placed. However, many doctors recommend that you use a back-up method of birth control for the first month after having a new IUD inserted, no matter which type you choose. Not only does this help eliminate any doubts about whether or not the IUD has taken effect, but using barrier methods such as condoms can reduce your risk of experiencing a post-insertion infection. There is a small risk of infection within the first 20 days of having an IUD inserted.
Check Your IUD Strings Regularly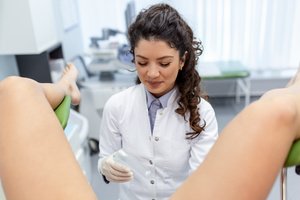 Every IUD has small strings attached to the bottom of it that extend into the top of your vagina after the device has been inserted. It is important to check for these strings occasionally by feeling around inside your vagina with clean hands. Many women find that it is best to do this while sitting or squatting. If you can feel the string, it means that your IUD is still in the proper place and providing you with protection against pregnancy.
If you do not feel the strings, you need to start using a back-up method of birth control immediately and make an appointment with your doctor. At your appointment, your doctor will check the position of your IUD and make sure that it is still placed correctly to provide protection.
You should also use a birth control alternative and make an appointment with your gynecologist if you believe that the strings are longer or shorter than they were the last time you checked them or you can feel the hard part of your IUD against your cervix.
Schedule an Appointment To Discuss Your IUD
An IUD is a highly efficient way to prevent pregnancy, but it is important to understand all of the benefits and drawbacks. Schedule an appointment with the women's health-care team at Raleigh Gynecology & Wellness to find out more about the best birth control method for you.