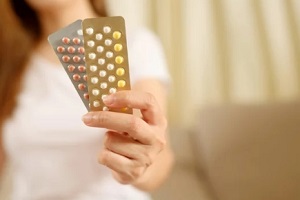 Combination contraceptive pills are composed of two synthetic hormones: estrogen and progestin. Regular intake of these pills prevents pregnancy by inhibiting ovulation and thickening the cervical mucus to obstruct sperm from reaching an egg.
Various formulations and schedules of combination contraceptive pills are available, making consultation with your healthcare provider crucial to determine which suits your requirements.
However, having basic knowledge of these contraceptive pills can be advantageous. Here is some essential information about these birth control methods.
Types of Combination Contraceptive Pills
Combination contraceptive pills come in different formulations, including monophasic, multiphasic, and extended-cycle pills, each with distinct proportions of estrogen and progestin.
Monophasic Pills
In monophasic pills, each active pill contains identical amounts of estrogen and progestin, providing consistent dosing that helps to minimize side effects caused by varying hormone levels. Monophasic pills are available in both 21-day and 28-day cycles.
Multiphasic Pills
Multiphasic combination pills alter the estrogen and progestin doses throughout the monthly pill cycle, mimicking the body's natural hormonal fluctuations. These pills may reduce side effects such as breakthrough bleeding and headaches that can occur with monophasic pills. Most multiphasic pills adhere to a 28-day cycle.
Extended-Cycle Pills
Extended-cycle combination pills decrease the frequency of withdrawal bleeding. Instead of monthly periods, you experience a period every three months or less. This can alleviate menstrual symptoms, cramps, and anemia. Extended-cycle pills come in 13-week packs, with active pills for 12 weeks and inactive pills for the following week.
Advantages of Combination Contraceptive Pills
When administered as directed, combination pills proffer numerous advantages:
Efficient Pregnancy Prevention: Exhibiting nearly 99% efficacy under perfect use, they offer reliable protection against unintentional pregnancies.
Regulation of Menstrual Cycles: Combination contraceptive pills can aid in managing heavy or irregular menstrual cycles.
Management of Hormonal Conditions: These pills effectively control hormonal health conditions such as endometriosis, premenstrual syndrome, ovarian cysts, and other related conditions.
Potential Reduction in Certain Cancer Risks: Combination contraceptive pills may assist in reducing the risks related to ovarian and endometrial cancer.
Effective in acne management: These pills, by curtailing the production of androgens (sex hormones associated with puberty), can potentially lessen acne breakouts.
Support in maintaining bone health: The estrogen in these pills helps preserve bone mineral density, hence aiding in the prevention of bone loss.
Potential Side Effects and Risks
Combination pills have been shown to be safe for most women. However, as with any form of medication, side effects are possible. Common side effects encompass nausea, tender breasts, migraines and headaches, mood changes such as depression, anxiety, irritability, and spotting or breakthrough bleeding between periods.
A more serious concern is an increased risk of blood clots, potentially leading to stroke, heart attack, or pulmonary embolism. This stems from how estrogen impacts the clotting system.
The risk depends on your medical history and factors such as smoking, obesity, age, etc. Your healthcare provider can determine if combination pills are safe for you. Be sure to report any worrying symptoms promptly.
Who Should Avoid Combination Contraceptive Pills?
Combination pills may not be appropriate if you have specific health conditions or risk factors. You should avoid taking combination birth control if you:
Are older than 35 and a smoker.
Have experienced blood clots, a heart attack, or a stroke.
Have uncontrolled high blood pressure.
Experience migraines with aura.
Have liver disease or breast cancer.
Take medications that may interact with combination birth control, such as Rifampin, certain seizure meds, and St. John's Wort.
Choosing the Right Pill for You
There is a wide array of combination pill brands and formulations. The ideal choice for you depends on aspects such as:
Your menstrual symptoms: Extended-cycle pills can reduce heavy bleeding.
Your health conditions: If you can't take estrogen, you may need a progestin-only pill.
Other medications you take: Some may negatively interact with combination pills.
Confer with your doctor about your medical history and preferences to ascertain which combination birth control pill is optimal.
How to Use Combination Pills
Combination pills must be taken daily around the same time. Here are some guidelines for proper usage:
Start a new pack the Sunday after your period begins for immediate pregnancy protection.
If starting mid-cycle, use a backup form of birth control, such as a condom, sponge, or diaphragm, for a week.
Take your pill at the same time daily, but if not possible, do not exceed a three-hour window.
If you miss a contraceptive pill, take it the moment you remember. If two or more are missed, use backup protection for seven days.
Begin each new pack on time, as delays can increase pregnancy risk.
Some medications can make the pills less effective, so discuss possible drug interactions with your provider.
Take Charge of Your Reproductive Health with Raleigh Gynecology & Wellness
Finding the optimal birth control method is vital to manage your reproductive health effectively. Combination birth control pills can provide an effective, convenient, customizable way to prevent pregnancy when taken correctly. However, combination birth control isn't suitable for everyone.
Raleigh Gynecology & Wellness is here to help. Our expert healthcare providers have extensive experience and can help you make an informed decision about your reproductive health. Contact us today at (919) 636-6670 or schedule an appointment online, and let us help you find the best birth control solution.