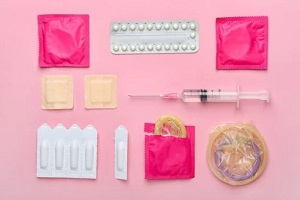 Birth control is a personal choice. There are a few things to consider to decide whether the pill or another form of contraceptive care is right for you. The best contraceptive care option is the one that fits with your body and lifestyle. By consulting with your physician about your contraceptive care needs, you can make a healthy choice about pregnancy prevention.
Read about how to maximize the benefits of contraceptive care with tips and tricks for effective, combined birth control approaches to pregnancy prevention.
The Pill
Prescription birth control pills work by interrupting the ovulation cycle and by introducing hormones to the cervix, which causes a thickening of the mucus and the blocking of egg fertilization by sperm.
When taken as directed, the pill is up to 99% effective for pregnancy prevention. However, failure to adhere to a daily dosage schedule as directed increases pregnancy risk. There are currently two different types of birth control pill prescription:
Minipill – Single hormone: progestin.
Combination pill – Dual hormone: estrogen and progestin.
A secondary form of contraception should accompany the initiation of birth control pill use. Minipill initiation should be used with a back-up birth control method such as condoms for 48 hours.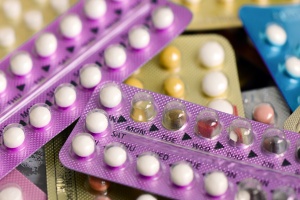 Combination pill plan use should be combined with a secondary form of contraception for seven days unless the pill was initiated during the first five days of the menstrual period.
Both birth control pills are prescribed to be taken daily at the same scheduled time. Dosage time is crucial for minipill use, which is why the combination pill is often preferred.
Tip 1: Know The Facts
Using birth control as prescribed provides pregnancy prevention. The pill's effectiveness is determined by type and dosage schedule. Here are tips for understanding birth control pill variants and their use by type.
The Minipill
Effective after ingestion for two consecutive days.
Flexible start to the cycle schedule of initiation.
Use backup contraception for the first two days after treatment is initiated.
It can be taken immediately post giving birth, miscarriage, or abortion.
The Combination Pill
Effective immediately if initiated within five days from the start of menstruation. In this situation no backup birth control method is required.
If initiated at an alternate point in the menstrual cycle, use of a condom for seven days is needed
It can be used six weeks after giving birth if breastfeeding; and three weeks if not breastfeeding.
It can be used immediately following an abortion or miscarriage.
Tip 2: Schedule a Time
Birth control pill packs were designed for the 28-day menstrual cycle. Combination pill packs commonly consisted of 21 hormone pills and seven sugar pills with no active ingredients.
The menstrual cycle period is active during the 7-day sugar pill phase of the combination pill pack. Minipill packs contain an entire cycle of a single hormonal dose tablet taken daily. An irregular menstrual period is a common effect of minipill use.
The trick to effective pregnancy prevention is proper contraceptive use. The timing of dose ingestion will determine if the pill can be relied on without extra protection. Schedule a convenient time. Use your mobile phone to set the alarm at the scheduled dosage time to avoid pregnancy risk and costly pack replacement.
Tip 3: What to Do If You Skip
The pill is 99% effective when used properly. The efficacy of birth control pill prescription corresponds with the dosage schedule and its continuity. Therefore, attention to timing of the daily dosage is key. Here are the guidelines following a skipped dose:
1 missed pill – ingest a single dose immediately.
Two missed pills – ingest a single dose, with resumption of the regularly scheduled ingestion time with a single dose, even if falling on the same day.
3+ missed pills – dispose of the existing pack and restart the treatment schedule with a new pack.
Use a backup birth control method or avoid intercourse for seven days after a skip.
Tip 4: Prevention Alternatives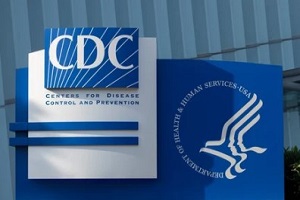 There are several other forms of contraception available. The Centers for Disease Control and Prevention (CDC) recommends long-acting reversible contraception (LARC); the most effective birth control methods are procedurally implemented implant and intrauterine devices (IUDs) with <1% risk of pregnancy, Typical use failure rate of birth control pills is around9%.
Condoms are the only proven method of preventing the spread of sexually transmitted infections (STIs). Combining prescription birth control or LARC with condom use affords the flexibility of multi-contraceptive prevention and additional protection from STIs. Find out more about contraceptive care options available to you from a licensed physician.
Tip 5: Contraceptive Care Services
Raleigh Gynecology & Wellness is a licensed provider in North Carolina. Our practice specializes in routine care and contraceptive care services, including procedural methods.
Schedule an appointment to speak with a physician specialist about pregnancy prevention planning, and the benefits of the available contraceptive options.