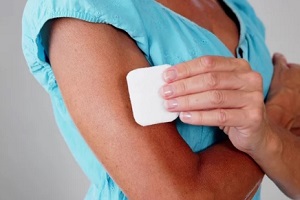 A contraceptive patch provides a user-friendly and straightforward method to prevent pregnancy. This lightweight, adhesive patch adheres to your skin, gradually releasing hormones into your body. These hormones work together to prevent pregnancy in a few critical ways.
Initially, they prevent your ovaries from discharging an egg each month, thus eliminating ovulation. They then enhance the thickness of the cervical mucus, which forms an effective barrier against sperm penetration. Lastly, these hormones thin the uterus lining, inhibiting successful implantation and growth of any fertilized eggs.
Using the patch is remarkably easy. Apply a new adhesive patch on your skin weekly for three consecutive weeks. In the fourth week, refrain from using the patch during your menstrual period. After this, you begin the four-week cycle again.
The Efficacy of the Patch
With strict adherence to the directions, the contraceptive patch demonstrates an impressive efficacy of over 99% in pregnancy prevention. In other words, less than one out of every 100 women conceive in a year while properly using this method, placing it among the most reliable reversible contraceptives at your disposal.
To achieve perfect usage, you should:
Apply each new patch punctually, ensuring it stays on for the seven days.
Avoid going over 48 consecutive hours without a patch.
Ensure no single patch is worn longer than seven days.
Persistently use the patch for three weeks before taking a week off.
Adhering to these steps carefully minimizes your chances of pregnancy to a low level. However, achieving these results requires 100% perfect usage.
In a typical real-world scenario where perfect usage might be challenging, the contraceptive patch has an effectiveness of approximately 91%. So, roughly 9 out of 100 patch users may become pregnant in a year due to common errors such as forgetting to change your patch on time, accidental early removal, and not using backup birth control when recommended.
Maximizing the Efficacy of the Patch
The following practical strategies can enhance the protective effect of the contraceptive patch:
Mark your weekly patch change day on a calendar as a reminder and aim to change it at the same time each week.
Utilize a backup contraceptive, such as condoms, if your patch has been off for over 48 consecutive hours. Continue the backup for seven days after a new patch application.
Immediately replace your patch with a new one if it falls off prematurely. Do not reapply a previously used patch.
Change your patch as soon as possible if you forget to do it on time. Backup contraception may be necessary if the new patch application is more than 48 hours late.
Consult with your doctor in case of vomiting or diarrhea while using the patch, as such illnesses can affect its effectiveness.
Check daily to ensure the patch is securely adhered to your skin.
Refrain from using lotions, oils, or powders near your patch, as they could loosen the adhesive.
Keep extra patches stored correctly in a cool, dry environment.
A Quick Look at the Pros and Cons of the Contraceptive Patch
The contraceptive patch comes with several potential benefits:
Ease of use: The patch is straightforward and requires attention only once weekly, improving compliance compared to daily methods.
Efficacy during illness: It remains functional even when experiencing vomiting or diarrhea. Oral contraceptives might lose their effectiveness if ejected shortly after ingestion.
Alleviation of menstrual discomfort: Many women experience less intense and shorter periods when using the patch, enhancing their quality of life if they suffer from extreme menstrual discomfort.
Reduction in cancer risk: Studies indicate that the patch may reduce the risks for certain cancers, such as ovarian, uterine, and colon cancer.
However, it also carries a few potential disadvantages:
Skin irritation: The adhesive can cause redness, itching, or rashes. Approximately one-third of patch users are affected.
Absence of STD protection: It does not offer protection against sexually transmitted diseases, requiring the use of condoms.
Side effects: Temporary side effects, such as headaches, nausea, breast tenderness, or mood changes, may occur when starting the patch.
Blood clots and cancer: The patch can slightly elevate the risks for blood clots and breast cancer. These side effects are rare but more common than non-hormonal birth control methods.
Who Should Refrain from Using the Patch?
While the contraceptive patch offers numerous benefits, it may not be ideal for everyone. You might want to think about adopting other solutions if:
You're currently expecting a baby or believe you may be pregnant. The hormones in the patch could interfere with fetal development.
You're nursing a newborn younger than six weeks old. The patch's hormones could potentially disrupt breast milk production.
You're a smoker above the age of 35. This combination could significantly raise your likelihood of developing blood clots.
Your medical background includes conditions such as blood clots, heart attack, stroke, or hypertension, as the estrogen in the patch might intensify these cardiovascular risks.
You have been previously diagnosed with specific cancers (such as breast cancer) due to the potential of estrogen to stimulate the proliferation of certain hormone-sensitive cancers.
You're dealing with liver disease, lupus, or diabetes with vascular complications. These conditions could heighten the risks associated with estrogen use.
You're currently on specific medications, for instance, anti-seizure or tuberculosis medication, that could have unfavorable interactions with the patch.
Get the Right Birth Control Solution for Your Needs with Raleigh Gynecology & Wellness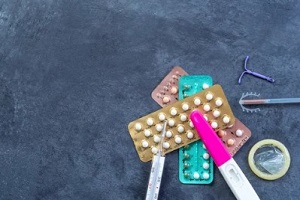 Navigating your reproductive health means exploring many choices, including the birth control patch. This option offers a great balance of effectiveness, simplicity, and added health benefits.
However, it isn't necessarily the best solution for every person. Your health needs are unique and they deserve a personal approach that considers your medical history, daily life, and reproductive goals.
Raleigh Gynecology & Wellness's seasoned healthcare providers have helped countless women navigate the world of birth control. We're ready to support you with expert advice, compassionate care, and up-to-date contraceptive options to ensure the best solution tailored to your unique circumstances.
Contact us today at (919) 636-6670 or schedule an appointment online, so we can assist you in managing your reproductive health more effectively.