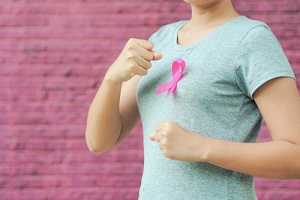 Routinebreast care is essential to maintaining healthy breasts and discovering breast cancer as early as possible. The American Cancer Society (ACS) recommends that all women get to know their breasts and how they normally look and feel.
Performing regular breast care allows women to more easily spot changes to the breasts, such as lumps, swelling, leaky fluid, skin redness, dimpling or nipple problems. In addition to clinical breast exams (CBEs) which are recommended between the ages of 25 and 39, as well as mammograms for average risk women between the ages of 40and 74, women also should perform breast self-exams (BSEs) at home.
Preventative care is critical for maintaining good breast health and may help to decrease the risk of breast cancer. Here are ways that women can care for their breasts and maintain overall optimal health at home.
1. Eat a Healthy Diet
Maintaining a healthy diet is not only important for weight management, but also for the well-being of your breasts. Too many processed sugars and simple carbohydrates in a diet create acidity and inflammation in the body. For good health and wellness, women should eat a well-balanced diet of lean meats, fresh fruits and vegetables, healthy fats and plenty of essential fatty acids. Organic foods are often recommended as nonorganic foods often contain harmful chemicals.
2. Exercise Regularly
Exercise is also important for good breast health. Fat cells can produce estrogen. High Levels of estrogen have been linked to certain types of cancers, including breast cancer. Exercising regularly helps shrink the size of fat cells, essentially causing the body to make less estrogen. Women should engage in at least 150 minutes of moderate intensity exercise per week, according to the ACS. Cardio, such as running or bike riding, is one of the best exercises for shrinking fat cells.
3. Moisturize the Skin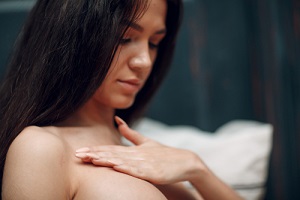 The breasts are covered in thin, sensitive skin that requires ample hydration. Moisturizing the skin on and around the breasts will help prevent dryness and keep the breasts soft and supple. Avoid lotions or creams that contain irritating chemicals that may cause soreness or rashes on the chest area. If the skin does react to a chemical in a moisturizer, discontinue using it and speak with a healthcare provider about safely treating the rash.
4. Provide Support
It is common for breasts to sag over time because of pregnancy, breastfeeding, genetics and age. However, failure to give the breasts the support they need often leads to premature sagging and stretching of the skin. To prevent breast tissue from stretching in a downward direction, wear properly fitted bras. About 80 percent of women wear the wrong size bra, according to Harper's BAZAAR. Consider getting measured for a proper bra fit at least once a year.
5. Minimize Alcohol Consumption
While the occasional alcoholic beverage may be an enjoyable stress reducer, it is important to keep alcohol consumption to a minimum level for health purposes. According to a study published in the British Medical Journal, women who had three alcoholic drinks per week had a 15 percent higher risk of developing breast cancer than nondrinkers. The risk of developing breast cancer increases an additional 10 percent for each extra drink that a woman has each day.
6. Massage the Breasts
Routinely massaging the breasts helps keep the tissues strong and healthy. The breasts are surrounded by lymph nodes that are responsible for carrying lymph (fluid) that helps fight off disease. The body's lymphatic system uses the movement of the body to keep this fluid moving. Massaging the breasts help push the lymph in the right direction. Breast massage is also a great stress reliever and may cultivate positive body awareness.
7. Breastfeed as Long as Possible
Breastfeeding is not right for every woman, but for those who decide to breastfeed, consider extending this practice as long as possible. According to research conducted by epidemiologist Sir Richard Doll that compared breast cancer rates among thousands of women, the chance of developing breast cancer was significantly reduced in those who breastfed.
8. Know Your Family History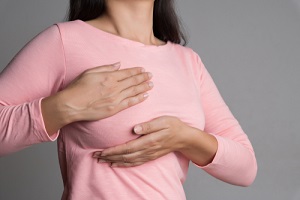 Genetics play a strong role in breast cancer risks. A history of ovarian or breast cancers on either side of a woman's family sometimes increases the risk of developing breast cancer.
Those who have a family history of breast cancer should consider undergoing genetic testing to determine if they carry the "BReast Cancer gene" (BRCA) mutation. BRCA1 and BRCA2 are types of genes that may impact a person's risk of developing breast cancer.
Contact Raleigh Gynecology for More Information
Breast care is important for women of all ages. To learn more about ways to take care of your breasts or to schedule a checkup, contact the healthcare professionals at Raleigh Gynecology & Wellness, PA.