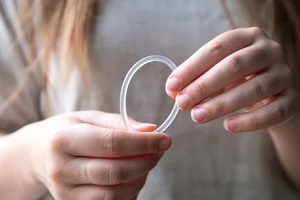 The vaginal ring offers a convenient, effective birth control option for many women. This discretely worn ring provides monthly hormone release to prevent pregnancy. Learning proper use of the vaginal ring is key for reliability.
Here are some tips to achieve the best outcomes with this approach to birth control.
How Does the Vaginal Ring Work?
The vaginal ring is a flexible, transparent ring about two inches wide. It releases steady levels of estrogen and progestin once in place. These hormones stop ovulation and thicken your cervical mucus to block sperm from meeting an egg.
The ring stays comfortably in place, with most women and partners unable to feel it during intimacy. One ring worn for three weeks prevents pregnancy, and then you replace it with a new ring after a one-week break.
When You're Protected with the Vaginal Ring
You can begin using the vaginal ring any time, as long as you're sure you aren't pregnant. Suppose you insert it within the first five days of your period. In that case, you'll be protected immediately from getting pregnant, so you don't need a backup.
If you start the ring any other time, use an alternative as a backup for the first week. Your healthcare provider can advise on the best approach if switching from another birth control method to the ring.
Inserting and Removing the Vaginal Ring
Inserting the vaginal ring is easy. Get comfortable and gently push the ring into your vagina until it feels stable and secure. The exact positioning is not important. Most women do not feel the ring once inserted correctly.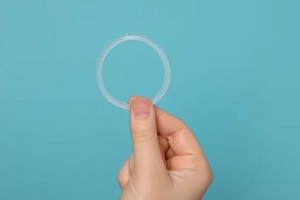 Hook your finger under the ring's rim and pull down and out to remove it. Make sure to be gentle. It might also help to engage your pelvic muscles and bear down. Place the used ring in its case and throw it out (don't flush!).
Remember to remove the ring after wearing it for three weeks on the same day you inserted it. Allow ring-free time for your period, then insert a new ring in 7 days even if bleeding continues.
Tips for Proper Vaginal Ring Use
With consistent, proper use, the vaginal ring is over 99% effective at preventing pregnancy. However, incorrect use can reduce reliability. Here are tips for success:
Do not spend more than a week without a ring inserted to avoid ovulation.
If the ring comes out, rinse and reinsert it within 48 hours to stay protected.
If it's out over 48 hours, use backup birth control for a week. Take emergency contraception if needed.
Mark your calendar to remind yourself of ring insertion and removal dates each month.
Who Shouldn't Use the Vaginal Ring?
The vaginal ring is safe for most women. But some circumstances make it less ideal. Your healthcare provider may recommend against the vaginal ring if you:
Smoke and are over age 35.
Have a history of blood clots, heart disease, high blood pressure, or stroke.
Have had breast cancer.
Have diabetes, high cholesterol, or other medical conditions.
Weigh over 198 pounds.
Take certain medications that might interact with your ring.
The Pros and Cons of Vaginal Ring Birth Control
There are many benefits to using the vaginal ring:
It doesn't prevent you from having sex since most can't feel it.
No daily pill to remember.
Vomiting/diarrhea doesn't impact its effectiveness.
It may result in lighter periods and help menstrual symptoms.
It doesn't require a procedure to start or stop.
Some potential disadvantages include:
Side effects such as discharge or headache, especially in the first 1-2 months.
You must remember to replace it every month.
It doesn't protect against STDs, so you still need condoms.
Risks, such as blood clots, are possible.
Side Effects and Health Risks to Know
All hormonal birth control carries some health risks. On the vaginal ring, these may include:
Increased chance of dangerous blood clots, especially if you are a smoker or are overweight.
High potassium levels.
Rare liver tumors, gallstones, or jaundice.
More common side effects usually resolve within 1-2 months. They include discharge, headaches, breast tenderness, nausea, or mood changes. Discuss your full health history with your doctor before using the ring. Report any concerning symptoms after you begin using it.
Getting Your Vaginal Ring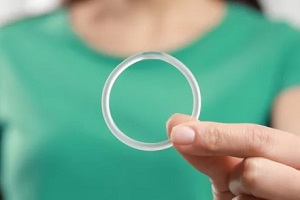 The vaginal ring requires a prescription, which your healthcare provider can write after a discussion. Pick it up at your local pharmacy, where it may be covered by your insurance in part or in full.
You may also be able to get low-cost or free birth control, including the ring, through Medicaid or similar government programs.
Trust Raleigh Gynecology & Wellness for Personalized Reproductive Care
The vaginal ring can be an excellent contraceptive option when used properly. With its steady hormone release and low maintenance, it provides monthly pregnancy prevention without daily effort. However, correct and consistent use is imperative.
Raleigh Gynecology & Wellness team of expert healthcare providers has extensive experience helping women find the best birth control method for their needs. We keep up with the latest vaginal ring recommendations and research to provide the most up-to-date guidance and ensure you feel empowered in your choice.
Contact us today at (919) 636-6670 or schedule an appointment online to discuss whether the vaginal ring may be a good fit for you.