Choosing a regular method of birth control is a big decision. The most effective methods often come with drawbacks that must be considered, so it is important to understand the pros and cons of each approach before making a decision. Here is a look at the advantages and disadvantages of some of the most popular birth control methods available.
The Pill
The birth control pill is one of the most popular forms of hormonal birth control. When it is used correctly, it boasts an effectiveness rate of 99 percent. Keep in mind that there is a wide variety of birth control pills on the market, and some have their own specific considerations. However, this also means that if one does not work for you, you may be able to find a different one that works better for your body chemistry.
Pros
It is noninvasive in the sense that there is nothing to insert or implant.
Many types can help reduce hormonal acne.
Women can take it in a manner that enables them to skip their period every month, if desired.
It can reduce the severity of symptoms associated with PMS.
You can stop taking it whenever you wish and start trying for a family.
Cons
Depending on your age, health, and other factors, it may raise your risk of blood clots and stroke.
To enjoy its full effectiveness, it must be taken at the same time every day without fail.
Some women may experience mood swings.
Hormonal IUD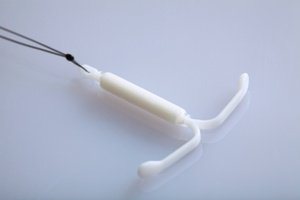 A hormonal IUD is a device that your gynecologist inserts into your uterus that releases a small amount of progesterone into the system. This hormone can prevent pregnancy from occurring. Hormonal IUDs offer protection from pregnancy for several years.
Pros
This is considered a set-it-and-forget-it method because you only have to have the device inserted once and can enjoy up to eight years of protection.
It can make your period lighter or cause your periods to stop altogether.
It has lower doses of hormones than the birth control pill.
It offers the highest efficacy rate of all hormonal types of birth control.
Cons
A gynecologist must insert and remove the device.
It can be expensive for those whose insurance does not cover it.
It can stop your period from coming altogether, which some women may find distressing despite being considered safe.
Copper IUD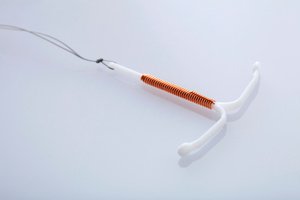 A copper IUD is a type of intrauterine device that does not release hormones to prevent pregnancy. Instead, the copper that is used to make the device can deter sperm by killing them or pushing them to swim away from your egg.
Pros
They are more than 99.9 percent effective, which is as close to perfect as you will find.
They can last for as long as 10 years, making them a great choice for women who are certain they do not wish to start a family any time soon.
Unlike hormonal IUDs, you will still have your period every month, which many women find reassuring.
Cons
In some women, a copper IUD may cause their periods to be heavier or their premenstrual cramps to be more intense.
Some women will experience irregular spotting during the first few months following insertion.
Condoms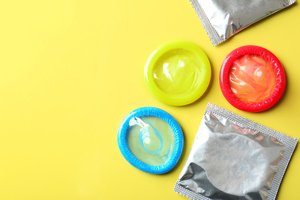 For women who would rather not interfere with the natural hormones in their body or those who have had negative side effects while using hormonal birth control, barrier methods such as condoms form an impenetrable barrier between sperm and the cervix.
Pros
There is no need to remember to take a birth control pill every day. Instead, you just need to ensure you have condoms on hand when you wish to have sex.
It makes cleanup after sex easier.
They offer protection not only from pregnancy but also from sexually transmitted infections, some of which can put your health at serious risk.
Female internal condoms can be placed as much as eight hours prior to sex, which means foreplay does not have to be paused for insertion.
Cons
Condoms can rip or come off accidentally, potentially rendering them ineffective.
For some people, they may reduce sensation to some degree.
You have to remember to use one and place it properly every time you have sex to prevent sexually transmitted infections and pregnancy.
The Patch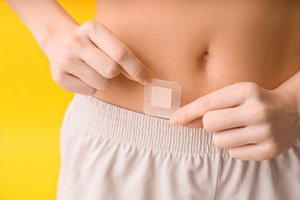 A birth control patch is stuck onto the skin, where it releases a controlled dose of hormones that can prevent pregnancy into the bloodstream.
Pros
The patch only needs to be replaced one time per week, which means there is less to remember than there is with methods such as contraceptive pills and condoms.
It is easy to remove if you wish to become pregnant.
It can be 99 percent effective when it is used correctly.
Side effects tend to be very mild.
Cons
You must remember to replace the patch every week at the same time. This means there could be a chance of human error if you do not set automatic reminders.
Although it is 99 percent effective when used correctly, its efficacy rate with typical use is only 91 percent.
Although side effects are often mild, they do occur and may include breast tenderness, skin irritation, nausea, and headaches.
Discuss Your Options With the Experienced Raleigh Gynecologists
Every woman is unique, and there is no universally perfect choice of birth control. To explore the right options for your age, health status, and family planning concerns, schedule an appointment with the experienced North Carolina gynecologists at Raleigh Gynecology & Wellness today.