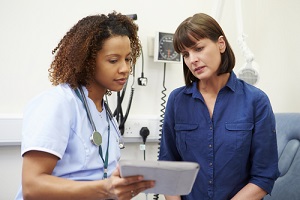 A nurse practitioner (NPs) is trained to assess symptoms, diagnose conditions, prescribe medications, order and interpret medical tests, and collaborate in patient care plans. These diverse medical professionals may provide primary care, acute care and urgent care services to children and adults of all ages.
A NP is a registered nurse (RN) with advanced clinical training and education. In some cases, a NP will go on to receive a master's degree or a doctoral degree. Many NPs specialize in specific areas of care or focus on certain populations, such as pediatrics, adult medicine, geriatrics or mental health.
It takes an average of six to eight years of education and training to become a NP, according to Health eCareers. Here is a more in-depth look at education and training requirements.
Scope Of Practice
Nurse practitioners undergo extensive education and training to provide patients with comprehensive care. In 20 states throughout the U.S., NPs have full practice authority, meaning they do not have to work under the supervision of a doctor. In other states, NPs have more authority than RNs, but may require a doctor to sign off on more advanced patient care decisions.
Each state has its own laws and regulations regarding what services a nurse practitioner can deliver. Some of the most common tasks performed by NPs include basic checkups, requesting lab tests, refilling prescriptions and making treatment decisions for conditions like viruses, infections and hypertension. NPs can also refer patients to specialists.
Education & Training
Patients may encounter NPs in a wide range of settings. These medical professionals often work in hospitals, managed care organizations, office practices, clinics, community health centers, college campuses and many other locations. Before accepting a job position, NPs must provide proof of their education and training.
RN Credentials
The first step in becoming a NP is becoming a RN. There are several educational paths that can be followed to become a RN, such as enrolling in an Associate Degree in Nursing (ADN) or entering a Bachelor's Degree in Nursing (BSN) program. Nurse practitioners may also choose to become a licensed practical nurse (LPN) before becoming a RN and eventually a NP.
Bachelor's Degree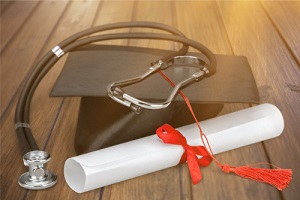 Enrolling in a Bachelor's in Nursing Science degree is often the next step in a NP's educational journey. If a nurse already has an ADN, he or she can choose to enroll in an accelerated RN-BSN program which can often be completed online. Bachelor programs in nursing typically include a clinical component where students are taught essential skills like communication, management, supervision, research and quantitative skills.
Experience
Nurses are expected to gain some level of experience after completing a bachelor's degree program. Although this step can sometimes be skipped, it is best to have some on-the-job experience as a nurse before continuing with education.
Graduate Program
Earning a master's degree is often the best path for nurses that already have a bachelor's degree. A Master of Science in Nursing (MSN) is the minimum degree requirement for becoming a NP. However, some NPs may choose to enroll in a Doctor of Nursing Practice (DNP) program which is the highest level of nursing education.
Graduate nursing studies typically include both clinical training and classroom education. Master's degrees involve 18 to 24 months of full-time study while DNP programs are a two-to-three-year educational commitment.
Licensure
Each state sets its own rules for nurse practitioner licensure; however, most facilities require proof of a national nursing certification and an advanced nursing degree. Some nurses may choose to obtain certification from a specialty nursing board, such as from the National Certification Corporation (NCC), American Nurses Credentialing Center (ANCC), the American Association of Critical-Care Nurses (AACN) or the American Academy of Nurse Practitioners Certification Board (AANPCB).
Additional Specialization
While not a requirement for becoming a NP, some health providers may pursue further education or training to specialize in a specific area or to cater to a certain population. These educational and training requirements are based on the type of specialization the person is seeking.
Receiving Care From A Nurse Practitioner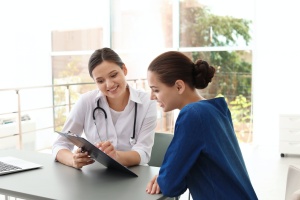 Some patients may have concerns about seeing a NP over a doctor. Although NPs typically receive less training than a doctor, they are highly qualified to handle, diagnose and treat a wide range of ailments, physical issues and diseases. Patients can count on their NP to take on many of their medical needs, such as annual checkups, vaccinations, routine screenings, and the treatment of common conditions like allergies, sore throat and the flu.
Schedule An Appointment Today With Our Nurse Practitioner
At Raleigh Gynecology & Wellness in Raleigh, NC, our team includes licensed doctors, nurse practitioners and other health professionals dedicated to assisting women with the management and treatment of GYN conditions and disorders. Contact our office today to schedule an appointment.