A nurse practitioner is a highly trained nurse. Becoming a nurse practitioner takes many years and a demonstrated commitment to providing quality healthcare in nursing. The services they provide are invaluable to the medical profession and their patients alike. Nurse practitioners help provide access to quality health services, which is important in areas experiencing the departure of primary care physicians faster than they can be replaced.
What Does It Take to Become a Nurse Practitioner?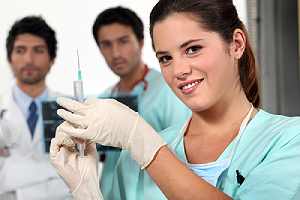 To become a nurse practitioner, a person must first earn a bachelor's degree from college and obtain a registered nurse's license. After working as a registered nurse for several years and getting the necessary clinical experience, the nurse must then complete a master's program to learn advanced clinical skills. Then, the aspiring nurse practitioner must pass a state-administered nurse practitioner licensing exam and achieve certification from a national organization such as the American Association of Nurse Practitioners, the American Nurses Credentialing Center or the Pediatric Nursing Certification Board.
After receiving a master's degree, some nurse practitioners earn a doctor of nursing practice. A doctorate degree is becoming the preferred level of preparation for a nurse practitioner.
It can take anywhere from three to nine years to become a fully certified nurse practitioner. The role of a nurse practitioner generally is to help prevent disease and promote the health and well-being of the patient.
Nurse Practitioner Responsibilities in General
A nurse practitioner's experience and education qualify the nurse to help with advanced aspects of patient care. The responsibilities of a nurse practitioner and those of a doctor may overlap in some areas. Depending on the practice and the patients' needs, a nurse practitioner can help the doctors diagnose and treat patients. A nurse practitioner also may work independently in many states. In other states, they work alongside a doctor or as part of a fully-staffed team of healthcare providers. Nurse practitioners can practice in clinics, doctors' offices, healthcare centers, hospitals and rehabilitative care facilities.
Nurse Practitioners Help Patients Heal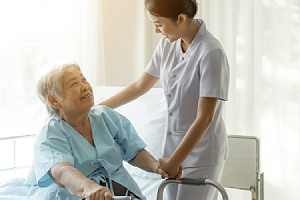 A nurse practitioner can conduct physicals on their patients, order tests and in some cases, they can serve as a primary healthcare provider, and prescribe medications under the supervision of the attending doctor. Nurse practitioners are often called upon to provide continuing healthcare services to patients who have chronic illnesses.
Nurse Practitioners Can Conduct Diagnostic Tests
An important skill that nurse practitioners bring to any practice is their ability to order and perform diagnostic tests. The type of diagnostic test they may perform depends on their training, but it can include x-rays, electrocardiograms (EKGs), MRIs, or any kind of test to be done in a lab.
Nurse Practitioners Can Perform Minor Medical Procedures on a Patient
Doctors rely on nurse practitioners to perform various medical procedures that do not require a doctor. For example, nurse practitioners can clean wounds, place casts on broken bones, and perform certain types of biopsies.
Nurse Practitioners Educate Patients about Their Treatment
Nurse practitioners excel at educating patients about preventative care and helping their patients understand their prescribed treatments.
Nurse Practitioners Often Specialize in a Medical Field
While pursuing a master's or doctorate degree, the nurse practitioner will select a specialized field where their skills and passion can help them excel. They usually pursue a career in that specialty area after they become certified. A nurse practitioner can specialize in almost any medical category, such as:
Pediatric Care
Women's Health
Geriatrics
Family Practice
Oncology.
What a Women's Health Nurse Practitioner Does
Among the many specialty areas available to nurse practitioners is the specialty of women's health. A nurse practitioner who specializes in women's health may provide a wide range of medical services. Their patients will be predominantly women.
Some patients may first seek treatment from the practice when they are young. Those patients may be needing reproductive health care, a contraceptive procedure, or obstetric care. Throughout the patient's life, the nurse practitioner's practice is likely to focus on gynecology.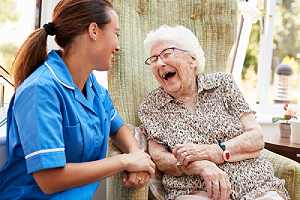 The women's health nurse practitioner can expect to perform wellness exams, prescribe contraception, diagnose and treat sexually transmitted diseases, and perform relatively minor medical procedures like pelvic exams, pap tests, endometrial biopsies and breast exams and biopsies, and procedures involving contraceptive devices. The practice may also require the nurse practitioner to provide prenatal care and educate the patient about good self-prenatal care.
Contact Raleigh Gynecology and Wellness For More Info On Nurse Practitioner Services
At Raleigh Gynecology and Wellness, the nurse practitioners are exceptionally skilled in all aspects of women's health. They are compassionate and personable while also being analytical and able to work well in uncertain situations. They enjoy spending time with their patients and the other professionals at Raleigh Gynecology and Wellness. You can contact them to discuss any of your health care questions and schedule an appointment.