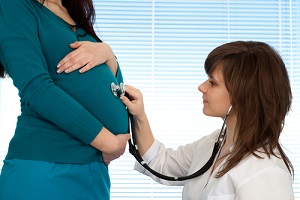 A nurse practitioner (NP) basic role in a GYN practice is much the same as an NP in other specialties: providing health care management to their patients, fostering and educating patients about disease prevention, and promoting overall good health practices.
As a GYN specialist in a practice like Raleigh Gynecology and Wellness, the NP is an essential member of the health care team that focuses on female sexual and reproductive health. Read more to learn what a GYN NP does every day.
Overall Responsibilities of the GYN NP
The GYN NP helps deliver primary health care to women beginning at adolescence and continuing through childbearing to advanced age.
The NP's duties depend very much on where the NP works, but at Raleigh Gynecology and Wellness, the NP performs a panoply of tasks integral to delivering quality care.
On any given day, the NP may be responsible for conducting annual screenings, giving immunizations, counseling patients on preventative care, family planning, fertility, and urogynecology, treating episodic or chronic illnesses and sexually transmitted diseases. As part of those responsibilities, the NP may need to:
Review the patient's health history.
Take blood pressure and check other vital signs.
Perform physical exams such as pelvic exams and breast exams.
Order laboratory tests and procedures such as ultrasounds, mammograms, and breast biopsies.
Make simple diagnoses.
Prescribe medication (in some states, the NP is permitted to prescribe medication without the attending doctor's oversight), such as birth control pills or antibiotics.
Make referrals.
Perform certain procedures, such as inserting a contraceptive implant or taking a tissue sample.
Maintain patient records.
Educate and counsel a patient about healthy lifestyle behavior.
Manage nursing staff.
Patient Profile
Almost all of the patients of a GYN NP are female in all stages of life. At Raleigh Gynecology and Wellness, the NP will have patients following a well-woman care regimen, seeking contraceptive options, inquiring about fertility and family planning, and seeking treatment for pelvic disease or sexually transmitted disease.
NP's Typical Daily Schedule at the Clinic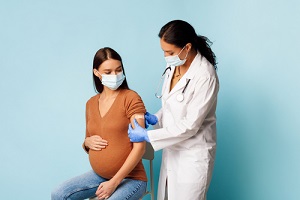 By the time an NP joins Raleigh Gynecology and Wellness, the NP has become accustomed to the demands and rigors of the job through the GYN nurse educational experience.
The requirements to become a GYN NP include earning a nursing degree, earning a master's degree in nursing, passing the testing necessary to obtain a nurse license and then gaining enough practical experience.
On any given day, an NP at Raleigh Gynecology and Wellness can expect the schedule to look something like this:
Upon Arrival in the Morning until First Appointments Begin: Review patient materials needing attention – lab results, mammogram results, prescription refills, patient messages and physician feedback. Follow up on each item as appropriate.
Patient Appointments until Noon: Patient appointments can involve well-woman care, contraceptive consultations, conduct ultrasounds, IUD fittings, and so forth.
Noon to Early Afternoon: NP again reviews patient materials and messages that have come in during the morning hours and follow up as appropriate. Follow-ups may consist of consulting with the doctor about more complex matters.
Early Afternoon to Early Evening: Patient appointments resume.
Early Evening to Closing: Before the NP's day is complete, the NP will review any patient materials that came in during the afternoon and tend to any urgent matter.
The NP often has a scheduled lunch break, but it usually lasts no more than 30 minutes. On some days, the NP will also have to budget time to participate in office meetings and conferences necessary for the efficient administration of the practice.
On those days, the NP may have to arrive earlier than usual, stay later than usual, or rearrange the schedule to handle those duties.
It is clear from the typical schedule that the GYN NP's day can be lengthy and exhausting. However, the quality of care delivered by Raleigh Gynecology and Wellness is only possible with the dedication and compassion of their talented NPs.
Other Professional Responsibilities
The GYN NP has to make time to fulfill professional obligations pertaining to continuing education. Additional specialty education for GYN nurses consists of attending professional conferences and presentations sponsored by various professional nursing organizations. 
Those organizations offer various educational courses during their conferences with instructor-led sessions, and many maintain an online learning center.
Contact the Professionals at Raleigh Gynecology and Wellness for More Information about Women's Reproductive Health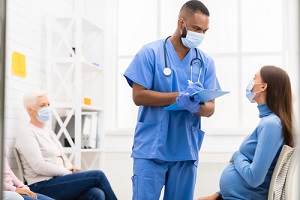 The Nurse Practitioners at Raleigh Gynecology and Wellness are a vital part of the quality women's health services that the practice is so proud to offer.
Their patients are comfortable being treated by our GYN NPs for any women's health issue.
Getting health care gives the patients privacy and the sense of security that they are seeing a women's health specialist for their care.
The women's health office at Raleigh Gynecology and Wellness is equipped with all of the necessary supplies and other equipment needed to provide top-notch women's health care.
They are available to answer your questions about any aspect of women's health and to schedule an appointment for you.