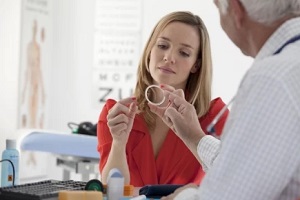 If the vaginal ring interests you for birth control, a common question is: how long does it last? The vaginal ring is a piece of flexible plastic in the shape of a ring that you insert into your vagina, where it releases hormones to prevent pregnancy.
There are two options currently available – NuvaRing and Annovera. Both contain similar hormones but have different lifespans. NuvaRing lasts about one month, while Annovera is effective for a full year. Understanding how to use them properly ensures you get maximum effectiveness.
Let's look at how long each vaginal ring remains active to see if this method is a good fit.
NuvaRing Duration
NuvaRing is a monthly vaginal ring. Each ring lasts up to five weeks but is intended for only one menstrual cycle. Here's how to use NuvaRing:
Position a new ring in your vagina and keep it there for three consecutive weeks.
After three weeks, take it out on the same day of the week you inserted it.
Take a seven-day break from NuvaRing.You'll get your period during this break.
At the end of the seven-day break, insert a new NuvaRing to start your next four-week cycle.
In short, you use each NuvaRing for three weeks and go without for one week. After your ring-free week, you must put in a new ring. NuvaRing is only effective for one cycle -don't try to extend use longer than recommended.
Annovera Duration
Annovera is a vaginal ring lasting a full year or 13 cycles. It's the first ring you don't need to replace every month.
Here is how to use Annovera:
Put the ring into your vagina, where you will keep it for three straight weeks.
Once three weeks have passed, take it out on the same day you put it in.
Take a week-long break from the ring to get your period.
Following your seven-day ring-free break, insert the same Annovera ring to start your next three weeks.
Continue using this ring for one complete year by repeating steps 1-4.
The key difference between NuvaRing and Annovera is that the same Annovera ring can be used for an entire year. With NuvaRing, you need 13 separate rings.
Proper Use for Maximum Effectiveness
For the highest efficacy from your vaginal ring, proper use is essential. Here are some tips:
Always insert a new ring on time. Don't delay at the end of your seven-day break.
Never leave the ring out for over three hours. The hormones will start decreasing, lowering pregnancy protection.
Follow the recommended durations. For NuvaRing, use one ring for three weeks, then replace it. For Annovera, use one ring for one full year.
Try not to remove the ring during the three weeks it should stay inserted. The hormones work best when left undisturbed.
Check that your ring is in the proper position after sex or exercise. Gently reposition it if needed.
If your ring comes out, rinse and reinsert ASAP. Use backup protection such as condoms if out over 3 hours.
When used consistently and as directed, your vaginal ring will provide reliable birth control month after month or year after year. Following the instructions is important.
Expiration of the Vaginal Ring
As with any medication, vaginal rings have expiration dates to follow. An expired ring may not prevent pregnancy as effectively.
Here is how long each vaginal ring remains potent:
NuvaRing expires four months after its manufacturing date. Replacing it monthly ensures you use a non-expired ring.
Annovera expires one year after its manufacturing date. Before inserting a new one, confirm your Annovera ring hasn't passed its expiration date.
Unopened rings stored properly can remain effective until expiration. But once in use, bacteria is introduced. Never use a ring longer than specified in the instructions. When unsure, start fresh with a new, unexpired ring.
Proper storage also prolongs a vaginal ring's lifespan:
Keep unused rings in their original foil packages without unsealing them until ready for use.
Store rings at room temperature, out of sunlight, and away from temperature extremes.
Refrigerate NuvaRing if the first use will occur more than four months after dispensing. Refrigeration is not recommended for Annovera.
Always check the expiration date so you insert a potent ring within its shelf life.
Get Effective Birth Control Guidance Personalized for Your Needs from Raleigh Gynecology & Wellness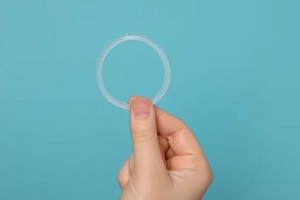 NuvaRing and Annovera have different effective lifespans—NuvaRing works for about one month, while Annovera prevents pregnancy for an entire year. Use your vaginal ring exactly as your healthcare provider prescribes for optimal results.
Proper insertion, consistent use, and timely replacement are essential for your vaginal ring to prevent pregnancy effectively. Don't extend use beyond the recommended duration, as doing so decreases effectiveness. Also, do not use an expired ring.
While both provide excellent protection when used correctly, the vaginal ring will not protect you from sexually transmitted infections. Using condoms along with the ring is suggested if STI protection is desired.
Raleigh Gynecology & Wellness has helped countless women understand their birth control options and find one suitable for their precise situation. We're experts on all aspects of vaginal rings and women's reproductive health.
Contact us today at (919) 636-6670 or schedule a consultation online to discuss whether NuvaRing or Annovera is a good option for you.