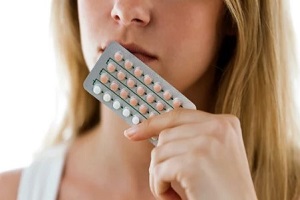 The birth control pill is the most common type of contraception used by women around the world, according to the US Centers for Disease Control and Prevention. It is 99 percent effective when used properly, but that means taking it every single day at exactly the same time.
Unfortunately, this can be difficult to do consistently, which means that the pill may be 91% effective. Here are some tips for staying on schedule and how you can maximize protection from pregnancy with the pill.
Take Your Pill at a Time That Works for You
When you first start taking birth control pills, consider a time that works with your lifestyle. Look at your schedule and find a time to take the pill every day of the week. If you wake up early, taking it then may be a good idea, but what happens when you want to sleep in on the weekend? Choose a time when you are consistently available to take the pill.
Set a Reminder on Your Smartphone
Modern smartphones make our lives easier in many ways, and the ability to set daily reminders is undoubtedly one of them. There are several ways to use your phone to help you remember to take your birth control pill, from setting a daily alarm to go off at the right time each day to using the reminder feature in a calendar app or downloading a dedicated reminder app. There are even birth control pill reminder apps that have built-in trackers to help you manage your cycle.
However, there are a few reasons you may not want to do this. For instance, you may like to turn your phone's alarm off if you're busy and then forget to take your birth control pill.
Some people are trying to reduce their reliance on smartphones and may have certain times when they choose not to use them. Meanwhile, if you are usually with many others, you may not want your phone's alarm to interrupt. However, there are other options to help you stay on schedule.
Make Taking Your Birth Control Pill Part of Your Daily Routine
Another good way of remembering to do something each day, such as taking your birth control pill, is by combining it with another daily habit that you do regularly. After all, routine is the key to making something consistent.
Look at your daily schedule and see where you can fit in taking your pill. For example, you may decide to take it every morning after breakfast or after you take your shower. Whatever habit you decide to tie your birth control to, keep your pill pack in the same area that you will be, as this makes it more convenient to remember to do so..
If a friend or family member also takes medication at a certain time each day, both of you may want to take it at the same time to help each other remember.
Set Your Pills in a Visible Place
Even if you do set a reminder, you may still be worried that you are going to forget to take your pill from time to time. Many people find that keeping them in a place where they will see them each day can serve as an effective visual reminder. When you leave your birth control container on your dresser, night stand, or kitchen counter, it will be more difficult to forget taking it.
If you are frequently not home at the time you take your pill, consider leaving them in your purse so that you always have them with you. However, do not leave your pills in the bathroom as temperature and humidity changes may impact their efficacy.
Write It Down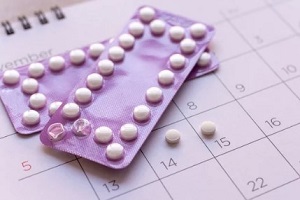 Studies have shown that writing something down can help your brain to better remember it. This is why taking notes in school is so effective. Therefore, consider jotting down a reminder to take your pill.
If you use a paper calendar or planner, write down the time that you need to take your pill in the entry for each day. Alternatively, you could use post-it note reminders and put them where you are likely to see them often, such as your fridge.
Schedule an Appointment With the Contraceptive Care Team
If you have any questions or concerns about birth control usage, reach out to the contraceptive care team at Raleigh Gynecology & Wellness today to schedule an appointment.