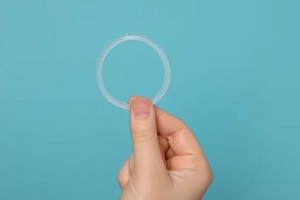 Vaginal ring insertion is up to 100 percent effective during use, and it's one of the most popular pregnancy prevention methods available today. Prescribed by a physician, vaginal rings are made of pharmaceutical plastic and compounded with estrogen and progestogen, the same hormones found in birth control tablets.
A vaginal ring works by ceasing egg release during a woman's monthly ovulation cycle and thickening the cervical fluid near the uterus, preventing the sperm from entering the womb. Birth control contraceptive care products come with instructions for application, and information about the health risks associated with use.
Keep reading to learn the side effects of vaginal ring contraception use.
Vaginal Ring Use Side Effects
The challenge of selecting a contraceptive care method often comes down to personal preference and fit. Although most users do feel a ring after insertion, some women can experience physical or hormone related side effects.
The medically prescribed use of a vaginal ring is three weeks preceding the menstrual cycle and reinsertion seven days later. If inserted improperly or combined with specific medications, the vaginal ring's effectiveness may be reduced.
Medical practitioners advise that, should severe side effects emerge after vaginal ring insertion, device removal is recommended. The common side effects connected with vaginal ring contraception are:
Bloating
Irregular vaginal bleeding
Migraine headaches
Mood alterations
Nausea
Sexual discomfort
Skin blotching
Sore or tender breasts
Vaginal discharge
Weight gain
Health Risks of Vaginal Ring Use
If signs or symptoms of health risk or illness emerge before or during vaginal ring insertion, avoid use. A vaginal ring can increase the risk of blood and nervous system related disorders, such as arteriosclerosis, deep vein thrombosis, heart attack or stroke.
Breast cancer patients are also sometimes advised to cease contraceptive use. Pregnancy prevention with vaginal ring insertion may be the wrong choice in circumstances where the user exhibits the following health related conditions:
Blood clotting disorders
Breast cancer
High blood pressure
History of heart attack
Liver disease
Migraine headaches
Obesity
Smoking over the age of 35
Postpartum Side Effects with Vaginal Ring Use
Pregnant patients planning to use vaginal ring contraception after giving birth are advised to wait six weeks before insertion to avoid side effects while breastfeeding. A failure to follow physician instructions for use can result in unwanted postpartum side effects, including a reduction of breast milk, increased risk of migraine headache conditions, or deep vein thrombosis and other clotting disorders.
If not breastfeeding, it is still generally advised to wait at least three to six weeks after giving birth to use a vaginal ring or other pharmaceutical contraceptive methods that introduce estrogen and progestogen to the body.
Other Risks of Vaginal Ring Use
The projected risk of vaginal ring pregnancy prevention failure within clinical testing is a low 7%. There are issues that may arise if a vaginal ring is not inserted properly, such as when reinsertion exceeds 24 hours beyond the scheduled insertion date, a ring is taken out longer than 24 hours during the 3-week prescribed period of use.
Or there is simultaneous ingestion of medications or natural remedies not advised under physician recommendations. Any failure to insert a vaginal ring as prescribed can also lead to secondary health risks or other side effects.
Details about Vaginal Ring Contraceptives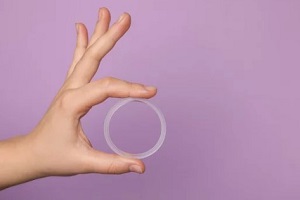 The vaginal ring device is one of several types of prescription contraceptive that effectively reduces the risk of pregnancy. Similar with other contraceptive devices, vaginal rings are inserted for a prescribed period, yet the introduction of hormonal modification with this method can result in side effects.
Vaginal ring contraception insertion does not protect the user or sex partners from sexually transmitted infections (STIs). If interested in vaginal ring contraception or other medically prescribed pregnancy prevention treatment, consult with a physician.
Contact Raleigh Gynecology & Wellness
Vaginal ring contraceptive care is a form of medically supervised pregnancy prevention. At Raleigh Gynecology & Wellness, we offer our patients the best in contraceptive care services. Our goal is to assist patients in determining the contraception option most suited to their individual health history and lifestyle.
Ask about vaginal ring pregnancy prevention and other specialized contraceptive care options available through our office. Schedule a consultation with one of our physicians to find out more about the contraceptive care options right for you.