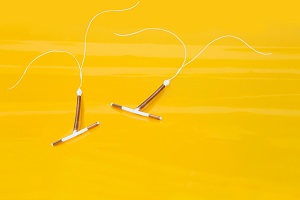 How effective is an IUD? IUDs are actually among the most effective forms of birth control available. Their effectiveness along with their many other benefits make IUDs one of the most popular contraception methods among women.
The Effectiveness of IUDs
IUDs are 99% effective. Their effectiveness does not require you to do anything else after your doctor has properly inserted it.
An IUD (the abbreviation for intrauterine device) is a polyethylene plastic, t-shaped device about the size of a quarter. Your doctor will consult with you about the type of IUD that is best for you. During an examination, your doctor will insert the IUD into your uterus and explain the proper hygiene for the device you use.
The IUD interferes with the ability of the sperm to fertilize the egg. The effectiveness of an IUD depends on the type of IUD.
Certain types of IUDs become effective immediately, while others take about a week to become fully effective. Also depending on the type of IUD, it will remain effective from three to ten years.
There are two different types of IUDs available: 1) a hormonal device, and 2) the copper device. Each of the two types work a little differently in your body, as explained below.
Hormonal Devices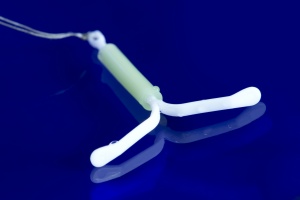 The hormonal IUD products (brand names are Mirena, Kyleena, Liletta, or Skyla) contain the hormone progestin in various amounts. By slowly releasing the hormones, a hormonal IUD can prevent pregnancy in several ways: 1) it thickens the mucus of the cervix so that it blocks and traps the sperm, 2) it can stop you from ovulating, meaning your ovaries do not release eggs, thus depriving the sperm of the ability to fertilize an egg, and 3) some will thin the uterine lining so that if sperm is able to reach an egg and fertilize it, the fertilized egg cannot implant in the uterus.
Hormonal IUD Timeline
First Day: Your doctor places a hormonal IUD in your uterus. It will not be effective for one week. During that period of time, you should abstain from sex or use another form of contraception such as a condom.
After the First Week: Your IUD is effective. The hormonal IUD device gradually releases hormones into your uterus. The amount of hormones released depends on the brand.
The Skyla device contains 13.5 mg of the progestin hormone levonorgestrel and releases about 14 mcg of the hormone every day.
The Kyleena device contains 19.5 mg of levonorgestrel. It releases about 17.5 mcg of hormone per day.
The Mirena device and the Liletta device each contain 52 mg of levonorgestrel. Mirena releases about 20 mcg each day. Liletta releases about 18.6 micrograms per day for the first year.
First Month: Your doctor may re-examine you to make sure the device is still in place and check for symptoms of infection.
Three to six months: You may experience unpredictable menstrual cycles. Also, many women with hormonal IUDs notice lighter menstrual periods and reduced cramps. With some brands of hormonal IUDs, such as Mirena and Liletta, you may have no menstrual periods at all.
Third year: Over the three years since its insertion, the Skyla device has been releasing declining amounts of hormone. By the end of the third year, it only releases about 5 mcg per day. The Skyla device has expired and needs to be removed or replaced.
Fifth year: The Mirena and Kyleena devices expire. They must be removed or replaced.
Sixth year: The Liletta device must be removed or replaced.
Copper Devices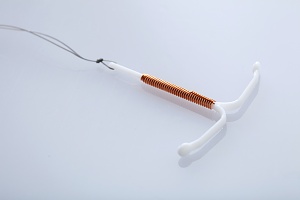 The copper IUD (ParaGard) uses no hormones and can provide birth control for up to ten years.
ParaGard is a T-shaped plastic frame with a copper wire coiled around it. Once inserted into the woman's uterus, it works by producing an inflammatory reaction that is toxic to sperm and eggs (ova), thus preventing pregnancy. It provides immediate birth control.
Copper IUD Timeline
First Day: Your doctor places a copper IUD in your uterus. It is effective immediately. It will also provide contraception for any unprotected sex during the previous five days.
First Month: Your doctor may re-examine you to make sure the device is still in place and checks for symptoms of infection.
First Year: You may experience increased cramping and heavier bleeding during your menstrual period.
Tenth Year: The copper IUD has expired. It must be removed or replaced.
For More Information about IUDs, Consult with Experienced Professionals at Raleigh Gynecology and Wellness
The IUD is a reliable and convenient form of contraception for most women. However, the safety and effectiveness of the IUD requires an appropriate examination by a reputable health care provider. They can help determine which type of IUD is best suited for you. Your health and well-being depend on the proper IUD and the proper fit. That is why you should contact the experts at Raleigh Gynecology and Wellness to learn more about IUDs and to schedule an appointment.