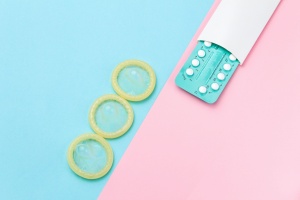 Never before have women had such a wide array for types of contraceptives options to choose from. Over twenty different types are available. Which of these contraceptive options is the best one for you depends on your lifestyle, health profile other factors that your healthcare provider can discuss with you.
Types of Contraceptives
Figuring out which type of contraceptives appeals most to you may be overwhelming. It helps to think about them based on how they work.
Barrier Contraceptives
Barrier devices work by physically blocking the ability of the sperm to reach and fertilize an egg. They include:
Condoms: Condoms, when used properly, prevent the sperm from reaching an egg. They are also the best way to prevent sexually transmitted diseases (STDs). The male condom is more effective than the female condom. However, the risk of human error in using condoms affects their reliability as a contraceptive.
Spermicide: Spermicide is a chemical barrier that can prevent sperm from reaching the egg. However, its effectiveness when used alone is low and must be used along with another contraceptive device.
Diaphragm: A diaphragm is a flexible silicone dome that is positioned against the cervix.
Vaginal sponge: The sponge is a small device made of polyurethane foam that contains spermicide. You need to leave it in place for at least six hours after having sex.
Copper Intrauterine Device (IUD): The IUD is a small, plastic device wrapped with a copper wire. Your healthcare provider inserts it into your uterus. It creates an inflammatory reaction that is toxic to sperm and eggs.
Hormonal Contraceptives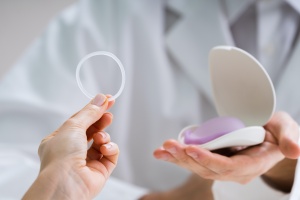 Hormonal contraceptives release small amounts of synthetic hormones that prevent pregnancy by preventing you from ovulating, so you have no egg for sperm to fertilize. It makes it difficult for sperm to reach an egg or for a fertilized egg to implant itself in your uterus.
Hormonal contraceptives are highly effective when used properly. They are effective immediately or within a week, depending on where you are in your menstrual cycle when you begin using them. If you decide you want to become pregnant, you can terminate them at any time and your body will return to its normal fertility almost immediately.
Some hormonal contraceptives are effective for a longer term, while others are effective for a shorter amount of time.
Hormonal contraceptive options include:
The Pill and the Mini Pill: You need a prescription for any of the hormonal contraceptive pills. The pill contains estrogen or synthetic estrogen and has side effects that can cause health problems in women with certain pre-existing conditions. The mini-pill, which contains only progestin, was developed to avoid the side effects caused by estrogen pills. The pill must be taken once each day at the same time of day for three weeks, followed by a break of about seven days.
Morning-after Pill: The morning-after pill is only to be used as an emergency contraception option. It contains a high dose of hormones and should be used sparingly. It must be taken within 72 hours of having sex to be effective.
Hormonal IUD: The hormonal IUD resembles the copper IUD except that the hormonal IUD is infused with hormones. It releases enough hormones every day to prevent pregnancy. It can last for 3 to 10 years, depending on the type.
Contraceptive Patch: The patch is an adhesive patch infused with hormones that is applied to your skin. Your body absorbs the hormones through your skin to prevent pregnancy. You need to change the patch once a week.
Vaginal Ring: The ring is made of an ethylene-vinyl acetate copolymer that releases estrogen and progesterone. You can insert it yourself, but it must be replaced after three weeks.
Injection: Your healthcare provider can administer a contraceptive injection consisting of hormones. It is effective for three months.
Contraceptive Implant: The implant is highly effective because there is no room for human error. Your healthcare provider places an implant consisting of a small plastic tube filled with hormones. It releases a small amount of hormones each day and lasts for up to 4 years.
Permanent Contraception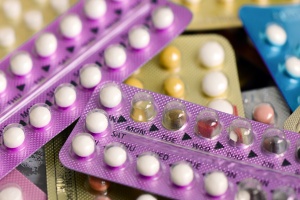 Permanent contraception options are available if you decide you never want to become pregnant. These permanent options involve surgery. They include:
Vasectomy: This is an out-patient procedure for men. The doctor will simply tie off the man's vas deferens, which transport sperm.
Tubal Ligation: This is a surgical procedure for women. Your healthcare provider will tie off or remove the Fallopian tubes, which transport the egg. It can be done at any time using a minimally invasive outpatient procedure called laparoscopy.
Contact the Experts at Raleigh Gynecology and Wellness for More Information about Types Of Contraceptive Options
Choosing the best contraceptive is an important decision. Get help making a healthy and safe choice from the specialists at Raleigh Gynecology and Wellness. Contact them for more information and to schedule an appointment.