Family planning can help couples to have the number of children they desire at times that work for them, and contraceptive care plays a crucial role in avoiding unwanted pregnancies. According to the US Department of Health & Human Services Office of Population Affairs, 45 percent of all pregnancies that occur in the nation are unintended.
Access to contraception is cited by the agency as playing a crucial role in both reducing the number of unwanted pregnancies and helping people achieve healthy spacing between births. Therefore, they recommend for women to have access to a variety of contraception methods.
Here is a look at the top reasons that contraceptive care is beneficial.
Contraceptive Care Gives People Control Over When to Start a Family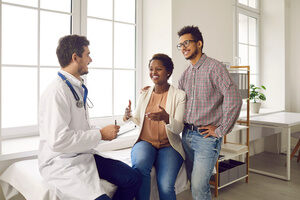 Contraceptive care is essential for planning when couples have children and how many they wish to have. It also helps them avoid pregnancy when they have decided that they wish to stop having children. This is a basic human right under the United Nations Declaration of Human Rights.
There are many reasons that partners may wish to delay or space apart births, including being able to follow career or educational goals that could otherwise be interrupted by having babies, which can increase their earnings ability. For some families, having fewer children means they are able to invest more time and money in the children they do have.
It Can Reduce the Incidence of Teenage Pregnancies
Another benefit of contraceptive care is its ability to reduce the number of teenage pregnancies that occur. Having a baby can negatively impact their ambitions and relationships, particularly for younger teenagers who lack the maturity and financial means to support a family.
Moreover, pregnancy in young people can lead to health problems for the baby and the mother, with babies born to teenagers having a greater likelihood of being underweight or succumbing to neonatal mortality.
It Can Decrease Pregnancy-Related Risks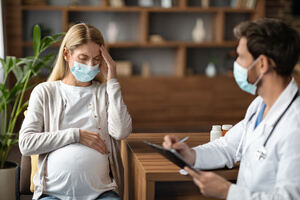 Women with certain health conditions or other circumstances may be at serious risk should they become pregnant or give birth. Contraceptive care allows these women to avoid pregnancy until their bodies are able to support it. Contraceptive care can also help older people who would face high-risk pregnancies to avoid becoming pregnant.
It May Reduce the Need for Abortion
Abortion may be a controversial subject, but contraceptive care can reduce the need for abortions by preventing unwanted pregnancies from occurring. This also reduces the number of unsafe abortions that are performed, a leading cause of maternal death around the world.
What Does Proper Contraceptive Care Entail?
Here is a look at the components of effective contraceptive care.
Education and Counseling
Knowing which options are available is important when planning a family. There are many different approaches to birth control, and each comes with its own considerations. For example, certain types of hormonal birth control pills are not suitable for women who smoke and those with high blood pressure due to the risk of blood clots, while some women may not be able to afford more expensive options such as intrauterine devices.
Therefore, women should talk with their physician to find the right solution for their medical and financial situations. Another important consideration is future family planning goals. Some birth control measures are easily reversible, while others may require a doctor's visit and a waiting period before the woman's normal level of fertility is restored.
The main factors that should be considered when selecting a birth control method include how it is taken and how often, its efficacy, the potential for human error, side effects, impact on future fertility, and effects on menstrual regularity and flow.
Distribution and Follow-ups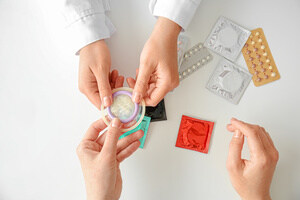 Another important aspect of proper contraceptive care is the distribution of birth control. While condoms may be easy to dispense, men and women should learn how to use them first to avoid an unexpected pregnancy.
Birth control pills generally require a prescription, and many physicians will want to monitor patients's blood pressure at follow-up appointments. Intrauterine devices and birth control implants, meanwhile, require a doctor's visit for insertion as well as follow-ups.
For some women, there may be trial and error involved. If the first chosen method proves to be problematic or unsustainable, they may need to try different approaches until they find something that works for them.
Reach Out to the Contraceptive Care Team at Raleigh Gynecology & Wellness
If you are sexually active and wish to avoid pregnancy, effective birth control methods and/or devices are available and can help. Reach out to the experienced contraceptive care team at Raleigh Gynecology & Wellness today to discuss your options or schedule an appointment.