For people who are living with problems such as urinary incontinence, pelvic pain, or pain during intercourse, pelvic floor physical therapy is often recommended. This type of therapy can be an effective way of treating a broad range of conditions related to the pelvic floor.
If you are considering undergoing pelvic floor therapy, and you have same question 'does pelvic floor therapy work' then here is a look at what can make this such an effective treatment.
What Is Pelvic Floor Therapy?
First, it is important to understand what is involved in pelvic floor therapy. The pelvic floor refers to the group of muscles, tendons, connective tissue, ligaments, and nerves that form the base and support of the pelvic area. For women, it holds the bladder in the front, the vagina and rectum in the back, and the uterus at the top. Pelvic floor muscles are attached to your pubic bone at the front and your tailbone in the back.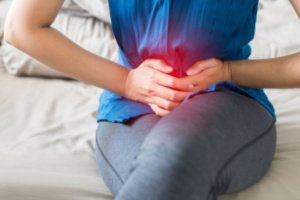 Second, the pelvic floor plays a crucial role in controlling your bladder and bowels as it helps to hold these organs in place. It is also important in sexual health as tightened pelvic floor muscles may lead to painful intercourse.
Unfortunately, the pelvic floor is prone to a range of issues, including urinary incontinence, pain, pelvic organ prolapse, constipation, endometriosis, and other issues.
Pelvic floor physical therapy aims to correct these problems via movement and other techniques. It can be thought of as being much like the traditional physical therapy that people might undergo following an injury or accident, except it is aimed at the pelvic floor rather than an arm or knee.
Who Can Benefit From Pelvic Floor Physical Therapy?
Although some of these conditions may require surgery, many people can avoid the need for an operation by turning to physical therapy. It is particularly suited to people who are not good surgical candidates as well as those who wish to avoid going under the knife.
What Is Involved in Pelvic Floor Physical Therapy?
At the first appointment, your therapist will discuss your condition and your treatment goals with you and explain what your therapy will involve. This is an opportunity to talk about your medical history and address any questions and concerns.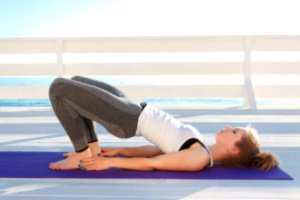 During treatment, patients will be taught how to perform exercises, movement coordination, and manual techniques selected by the physical therapist to help them reach their individual goals. Electronic therapies may also be incorporated. For example, biofeedback uses small and painless electrodes that can help to improve bladder function and address similar issues.
One technique that is commonly used in pelvic floor therapy is Kegel exercises. These movements can help with urinary or fecal incontinence, improve the strength of the pelvic floor, and even enhance orgasms. They can also stop the bladder, uterus, or bowel from sagging into the vagina, also known as prolapse.
Many women are familiar with Kegels, but physical therapists report that most patients perform them incorrectly. For example, many women have a tendency to squeeze too hard or hold their breath during Kegels. Pelvic floor therapists will help women learn how to perform this important exercise properly and recommend an appropriate schedule for practicing at home to aid progress.
While much of the time spent in pelvic floor therapy will be devoted to exercises and movements, it is important to note that the therapist may need to perform an internal exam from time to time. However, this will always be carried out in a way that prioritizes the patient's comfort. If a patient is not comfortable with this exam, the exam will does not have to be performed.
How Long Does Pelvic Floor Therapy Take to Work?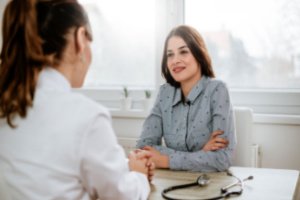 The precise length of treatment needed to see results depends on the patient, their condition, the severity of the problem, and their goals. However, one visit per week across a period of eight weeks is a typical course of pelvic floor therapy. This type of therapy will usually continue for as long as it takes for you to restore your ideal level of function.
After finishing pelvic floor therapy in a clinical setting, you will likely be prescribed a home exercise program that is tailored to your condition and the physical activities you enjoy, such as walking, swimming, or biking.
What Are Some of the Potential Results of Pelvic Floor Physical Therapy?
After completing a recommended course of pelvic floor therapy, most women will notice significant improvements in the problems that led them to therapy in the first place. This may also mean being able to return to a favorite sport, enjoy sex, start a family, or make it through their day without incontinence.
Reach out to the Women's Healthcare Team at Raleigh Gynecology & Wellness
At Raleigh Gynecology & Wellness, we have a highly trained team of physicians and nurses who can help women of all ages manage various gynecological problems in a comfortable and caring environment. Call us today to set up an appointment and discuss your concerns.