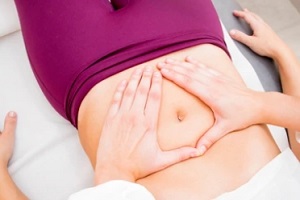 Nearly a quarter of all women will experience some form of pelvic floor dysfunction at some point in their life, whether it is urinary or fecal incontinence or pelvic organ prolapse and related conditions. Nearly half of these women will start to notice uncomfortable symptoms by the time they are in their 60s.
Although pelvic floor dysfunction is relatively common, you should not dismiss it as a normal part of aging that needs to be accepted. Pelvic floor dysfunction is often treatable with pelvic floor therapy, a very effective approach that has helped many women restore normal function.
Here is a look at what doctors want women to know about pelvic floor therapy.
What Is The Pelvic Floor?
First, it is important to understand the anatomy involved in pelvic floor therapy. In short, the pelvic floor consists of the muscles supporting the vagina, uterus, rectum, and bladder. These muscles play a role in a woman's sexual health and can be weakened by childbirth as well as age-related hormonal changes.
Second, when the pelvic muscles weaken to the point that they can no longer offer adequate support and control, women may experience urinary or fecal leakage. Another issue that may arise is prolapse, which occurs when the vagina and other organs in the pelvis drop into the vaginal opening.
How Can You Tell If You Need Pelvic Floor Therapy?
Some of the more common symptoms of pelvic floor dysfunction include difficulty emptying the bowels during bowel movements, the feeling of a vaginal bulge, and urinary and fecal incontinence. Another potential sign of prolapse is the sensation that something is falling out of your vagina.
Women are urged to report these symptoms to their doctors when they become bothersome or start to interfere with their quality of life because these conditions are highly treatable for most women.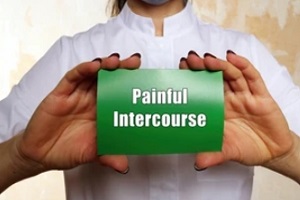 Many doctors report that women tend to minimize their symptoms and dismiss them as a normal part of life. For example, some women may tell themselves that experiencing pain during intercourse is normal or that leaking urine is not that unusual, while others may dismiss changes in their body because they have recently had a baby. However, many of these problems can be corrected with the right treatment and support.
What Happens If You Do Not Get Pelvic Floor Therapy?
Problems like incontinence and leakage may be annoying, but they are not life-threatening, prompting many women to believe that they can skip pelvic floor therapy. Although avoiding treatment is unlikely to have a negative impact on your health, it is important to understand that these problems can worsen over time. This can create additional damage and discomfort that could make it harder to enjoy daily activities and may mean that it will be more difficult to correct when you do seek help.
What Does Pelvic Floor Therapy Entail?
In pelvic floor physical therapy, women are guided through pelvic floor muscle relaxation, coordination, and strengthening exercises aimed at treating tightness, weakness, and other problems. The goal is to retain the normal strength and tone of the pelvic floor muscles so that they are able to once again support and control normal urination, sexual function, and bowel movements.
This therapy is carried out in a private treatment room with a pelvic floor therapist on a one-on-one basis. The therapist can provide different exercises, techniques, and other therapeutic modalities to address your unique symptoms. You will also be provided with advice on exercises and equipment that can be used at home to help you progress.
Who Should Get Pelvic Floor Therapy?
Pelvic floor physical therapy is often the first course of treatment for women who are experiencing pelvic floor dysfunction such as prolapse, incontinence, and painful intercourse because it is minimally invasive and can be very effective.
How Long Does It Take?
The recommended course of treatment depends on each individual's specific diagnosis, goals, and the severity of their problem, but one weekly visit across eight weeks is a common course of pelvic floor physical therapy treatment. For some women, it may take longer to return to their ideal level of functioning.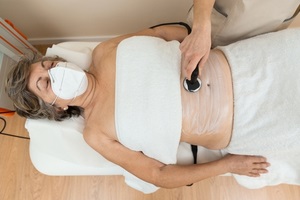 Recovery is a very individual process, and it will take place at different speeds for different women. Women will usually notice improvements after a few pelvic floor therapy sessions. If they do not notice any changes, the therapist can make adjustments to help them.
For many women, pelvic floor therapy can change their lives dramatically, whether it means returning to their favorite sport, being able to start a family, or simply making it through each day without experiencing incontinence.
Learn More About Pelvic Floor Dysfunction
If you are experiencing painful intercourse, incontinence, or any other symptoms of pelvic organ prolapse or dysfunction, contact Raleigh Gynecology & Wellness to schedule your appointment.