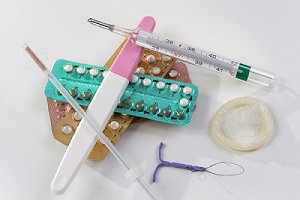 You have many options when it comes to choosing which type of contraceptive is best for you. Among the many considerations, you have to weigh are the side effects that a contraceptive option presents and the impact it could have on your health.
Barrier Contraceptives And Their Side Effects
If you plan to use an effective contraceptive, you should anticipate experiencing some side effects. Part of the decision-making about your contraceptive choice involves understanding the different contraceptives' side effects.
Nearly every type of contraceptive has side effects. Barrier contraceptives have the most minor side effects. Barrier contraceptives work by blocking the sperm's access to an egg. The condom is an example of a barrier contraceptive. Condoms may cause minor itching, burning, and irritation, especially when used regularly with a spermicide. These side effects are not serious and they are easily remedied.
Other types of barrier contraceptives are the diaphragm and the vaginal cap. Using these devices can increase your risk of developing urinary tract infections. If you leave them in place for longer than 24 hours, you run an increased risk of having toxic shock syndrome.
Even though barrier contraceptives are easy to get without a prescription, safe, and have minimal side effects, they are less effective than hormonal contraceptives in preventing pregnancy. One of the reasons barrier contraceptives are less effective is that their effectiveness depends on proper use. The risks of human error include incorrect use, damage to the device, or simple failure to take the time to put the device on properly, or at all.
Types Of Hormonal Contraceptives
To obtain a hormonal contraceptive, you will need an appointment with your healthcare provider and get a prescription.
As compared to barrier contraceptives, hormonal contraceptives can cause more pronounced side effects. However, not all women experience the same side effects or experience them to the same degree of intensity.
The types of hormonal contraceptives include:
Birth Control Pills (the leading contraceptive choice for women under thirty years old)
Hormonal IUD
Patch
Implant
Depo Provera
Vaginal Ring
Depending on which device you use, your hormonal exposure will be either continuous or intermittent.
Side Effects Of Hormonal Contraceptives
Whether you use birth control pills or other forms of hormonal contraceptives, the side effects are very similar. All hormonal contraceptives consist of various formulations of progestin or a combination of progestin (a form of progesterone) and estrogen. They prevent pregnancy in one or more of the following ways:
Preventing ovulation, meaning your body does not release an egg.
Thickening of the cervical mucus so that the sperm cannot reach an egg.
Thinning of the uterine lining (endometrium) so that a fertilized egg cannot implant itself.
Since the time that hormonal contraceptives in the form of the birth control pill entered the market in 1962, medical advances have led to improvements that resulted in safer products and reduced the dosage of hormones.
Notwithstanding the improvements in safety in hormonal contraceptives, they can still cause negative side effects for some women. Those can include:
Changes in menstrual cycle
Break-through bleeding
Breast tenderness or swelling
Nausea
Weight gain
Depression
Anxiety
Headaches
Acne
Changes in facial skin pigmentation (melasma)
Many of these side effects subside after the first few months of use.
On the positive side, not all of the side effects are negative. Hormonal contraceptives can help you regulate your period. They may be prescribed to treat an irregular menstrual cycle. They can also be used to alleviate painful cramping or PMS symptoms or to control heavy menstrual bleeding. Many women who use a contraceptive containing the progestin hormone experience no periods at all.
Health Risks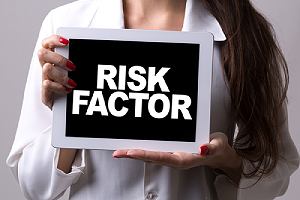 Women with certain health conditions should avoid certain types of hormonal contraceptives. Your healthcare provider will evaluate your health profile before prescribing any hormonal contraceptives to ensure that they are safe and appropriate for you to use. The health conditions that could put you at risk include:
Blood-clotting tendencies
Coronary heart disease
Breast cancer
Stroke
Hormonal contraceptives that contain a combination of hormones should not be used by women who are breastfeeding. They can reduce the amount of breast milk along with the concentration of proteins and fat in it. Also, breast milk will contain traces of the hormones from the contraceptive.
Women who smoke cigarettes may need to quit before using hormonal contraceptives. Smoking increases your risk of heart attacks, blood clots, and strokes while on hormonal contraceptives. This risk is more significant in women over 35 or those who smoke more than 15 cigarettes each day.
Contact The Women's Health Experts At Raleigh Gynecology And Wellness
It is important that you understand what side effects you can expect when using any form of contraception. Learn about which options are best for you by consulting with the women's health specialists at Raleigh Gynecology and Wellness. They are available to answer your questions and schedule an appointment.