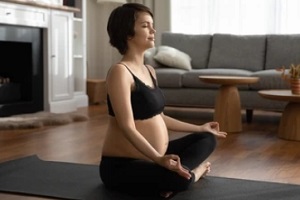 If your doctor has suggested pelvic floor therapy, you may be wondering what this treatment involves and how it can improve your quality of life. Here is a look at what is involved in pelvic floor therapy and the benefits it offers.
What Is the Pelvic Floor?
The pelvic floor houses the muscles that support your urinary and reproductive tracts and control your bladder and bowels.
Your pelvic floor keeps your bladder in place in the front as well as your vagina and rectum in the back. Muscles also hold your uterus in place at the top of the pelvic floor. The muscles in the pelvic floor are attached to the tailbone and pubic bone.
What Is Pelvic Floor Dysfunction?
Any time the muscles in the pelvic floor are weak or are not performing as expected, it is known as pelvic floor dysfunction. This simply means that your pelvic muscles are unable to work together in the normal manner.
Some of the signs of pelvic floor dysfunction include frequent urination, pain during sex, difficulty controlling bowels or urine, and constipation.
Although the cause of pelvic floor dysfunction is not always known, some common triggers include aging, being overweight, pregnancy, overuse of pelvic muscles, serious injuries in the pelvic area, and pelvic surgery.
How Can Pelvic Floor Therapy Help?
Pelvic floor therapy is a type of physical therapy that is designed to relieve the symptoms of pelvic floor dysfunction and restore proper functioning to the pelvic floor muscles.
Pelvic floor therapy may include techniques and exercises such as:
Kegels
Kegels are a type of exercise that can strengthen the pelvic floor muscles through contraction and relaxation. In addition to controlling incontinence, performing these movements regularly can help relieve pain during sex. A physical therapist can teach you how to perform these exercises at home for quicker healing.
Biofeedback
Biofeedback uses devices to assess the contraction of the pelvic floor muscles. For example, measurements with electrodes may be used to determine how therapy is progressing.
Electrical Stimulation
Electrical stimulation can be used to reduce muscle spasms and pelvic pain. It can be performed in a physical therapist's office, or patients may be instructed how to do it at home using specialized equipment.
Trigger Point Therapy
This therapy involves applying pressure to certain spots on the body known as trigger points to bring about healing.
When you begin pelvic floor therapy, a physical therapist will discuss your symptoms with you and perform some checks to determine your core muscle strength and your degree of core endurance. They may also ask you to try certain positions and activities so they can determine the coordination of the muscles in your pelvic floor.
They will then devise a plan for your pelvic floor physical therapy that will help you reach your goals. There may be internal therapy as well as external therapy depending on your specific problem and your comfort level.
The Benefits Of Pelvic Floor Physical Therapy
Pelvic floor physical therapy can treat a broad range of problems.
These include:
Urinary Problems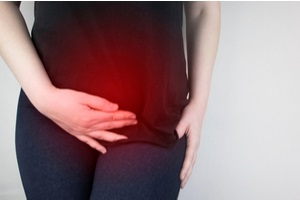 Urinary urgency
Urinary frequency
Urinary incontinence
Difficulty stopping and starting urination
Painful urination
Difficulty emptying the bladder completely
Bowel Problems
Straining during bowel movements
Painful bowel movements
Fecal incontinence
Pain
Genital area pain
Rectal pain
Pelvic pain
Pain during intercourse
Many women benefit from pelvic floor therapy after giving birth. The process of pregnancy itself can cause functional problems of the pelvic floor. For example, the increasing weight and pressure that are placed on pelvic floor muscles during pregnancy can cause them to become weak and stretched, which can lead to pelvic floor dysfunction. Changes in posture can also cause lower back pain and pelvic pain that persists long after giving birth.
Childbirth can also cause problems in the pelvic floor, particularly in vaginal deliveries as newborns pass through a pelvic floor opening and may cause the surrounding muscle to tear and scar.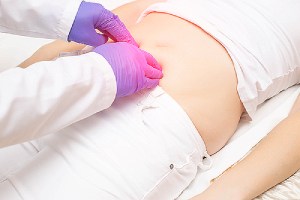 Following pelvic floor therapy, many women may be able to enjoy dramatic improvements in their quality of life, whether it means returning to a favorite sport, being able to start a family, or just getting through each day without experiencing incontinence.
Women typically start to notice improvement after a few visits, although the amount of time it takes will depend on the woman and her condition. In cases where improvements are not observed in a reasonable time frame, the physical therapist can adjust their approach.
Make An Appointment With The Women's Healthcare Team At Raleigh Gynecology & Wellness
If you are experiencing problems such as incontinence, pain during intercourse, and pelvic pain, pelvic floor therapy could help you restore your quality of life. Reach out to the women's healthcare team at Raleigh Gynecology & Wellness for an assessment of your pelvic issue and to discuss whether this type of physical therapy is the right solution for you.