Under normal circumstances, your vaginal lining is lubricated with a fluid that keeps it elastic and thick. However, there are many reasons that the tissue in your vagina can sometimes become dry and thin, which can lead to significant discomfort during sex, while exercising, or even while sitting down. Here is a look at what can cause this frustrating problem and how you can address them through different treatment options for vaginal dryness.
What Can Cause Vaginal Dryness?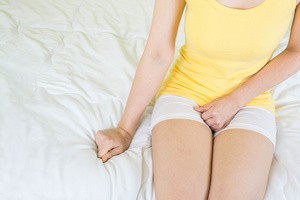 Many times, vaginal dryness stems from a drop in a woman's estrogen levels as one of this hormone's many functions is helping the vagina maintain its natural lubrication. However, it can also be caused by medication and lifestyle-related behaviors.
Reduced Estrogen Production
Decreases in estrogen production can be caused by perimenopause, menopause, or surgical menopause. It may also result from menstruation, birth control pills, or antiestrogen medications. Pregnancy, childbirth, breastfeeding, and chemotherapy may also lead to reduced estrogen production.
Medication
Besides medications that specifically reduce estrogen production, such as Tamoxifen, other types of drugs can also lead to vaginal dryness. These include birth control pills, antihistamines, cold medications, antidepressants, asthma medication, and allergy medication.
Lifestyle
Vaginal dryness may also result from drinking alcohol, smoking cigarettes, douching, stress, or allergies to fragranced personal products such as detergents and toilet paper.
Treatments for Vaginal Dryness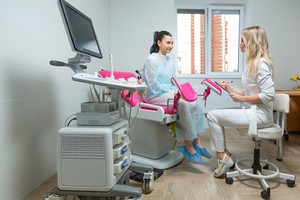 Because there are so many potential causes of vaginal dryness, it is essential to identify the reason you are experiencing this problem so you can address it properly. While vaginal dryness due to product allergies can be easy to correct, if you suspect it could be related to low estrogen, you will need a gynecologist to diagnose the problem and recommend treatment. Outlined below are the top treatment options for vaginal dryness.
Prescription Treatments for Vaginal Dryness
If you have low estrogen, your doctor might prescribe a low-risk topical form of estrogen therapy aimed at promoting lubrication and elasticity. Here are some examples.
Vaginal Cream
These prescription products use an applicator to deliver cream with a low dose of estrogen into the vagina.
Vaginal Ring
This is a flexible, soft ring that you insert into your vagina. It will remain there and steadily release low amounts of estrogen into the vaginal tissue for about three months, at which point you remove it and insert a new ring
Vaginal Tablet
This is a type of medication that is applied using an applicator that is similar to that of a tampon. Much like a vaginal ring, this tablet will slowly release low doses of estrogen into vaginal tissue.
Over-The-Counter Vaginal Dryness Treatments
There are some over-the-counter treatments for vaginal dryness that may be helpful in cases where the dryness is not linked to low estrogen levels.
Lubricants
A water-based personal lubricant can be used when you have sex to enhance moisture levels. Be sure to avoid oil-based lubricants, however, as they can cause irritation and make condoms prone to breakage.
Vaginal Moisturizers
Over-the-counter vaginal moisturizers are available that can be inserted every few days to replenish the natural moisture in your vagina.
Lifestyle Changes to Improve Vaginal Dryness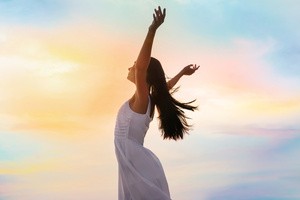 Here are some recommendations for lifestyle changes that can help you restore your vagina's natural moisture levels.
Avoid douching or using personal hygiene products formulated with dyes or fragrances.
Wear cotton underwear that allows your vagina to breathe, avoiding clingy fabrics and thongs that can worsen irritation.
Avoid using hot water to clean your vagina.
Have sex regularly with sufficient foreplay and arousal in order to stimulate your body's natural vaginal moisture production.
Eat foods rich in phytoestrogens, such as soy, seeds, tofu, berries, and nuts.
How Long Does it Take to See Improvements?
If your vaginal dryness is not linked to estrogen production, it should return to normal not long after you have identified the cause and taken action to correct it.
Women in perimenopause and menopause may experience persistent vaginal dryness, in which case help from a gynecologist is needed.
For women who are breastfeeding, vaginal dryness may continue throughout nursing, although a doctor may be able to help you find some relief.
When to See a Doctor
If you have ruled out any lifestyle-related causes, such as irritating products, and your vaginal dryness persists, you should see a gynecologist. They can discuss your symptoms with you and make a diagnosis with a pelvic exam; they may also carry out blood tests depending on the suspected cause.
You should also see a doctor if your vaginal dryness is accompanied by any of the following symptoms:
Abnormal odor or discharge
Bleeding after sex
Painful sex
Persistent vaginal swelling
Severe itching
Reach Out to the Women's Healthcare Team at Raleigh Gynecology & Wellness
Vaginal dryness can be very unpleasant, but there are lots of treatment options that can provide relief. The women's healthcare team at Raleigh Gynecology & Wellness can help identify the cause of your vaginal dryness and recommend effective treatments. Contact them today to set up an appointment.