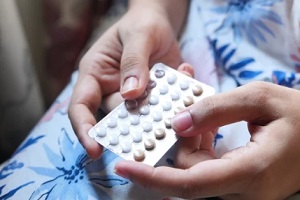 Several effective hormonal birth control options contain progestin but no estrogen. These progestin-only contraceptives include injections, implants, pills, and certain intrauterine devices (IUDs).
Let's look at the unique benefits of progestin-only birth control pills, sometimes termed "mini-pills."
What Are Progestin-Only Pills?
Progestin-only pills are oral contraceptives that contain progestin without estrogen. They come in 28-day packs. These pills are termed "mini-pills" because the amount of progestin in each active pill is lower than in combination birth control pills, which contain estrogen and progestin. The mini-pill contains only the hormone progestin at a relatively low dose.
How Do Mini-Pills Prevent Pregnancy?
Mini-pills prevent pregnancy through three key mechanisms:
They thicken the mucus in the cervix to block and trap sperm, preventing passage through the cervix into the uterus.
They provide inconsistent ovulation prevention – around 4 out of 10 mini-pill users will still ovulate sometimes. However, the thick cervical mucus prevents sperm from meeting and fertilizing the eggs.
They thin the uterine lining, making implantation of an embryo extremely difficult or unlikely.
Taking the mini-pill at precisely the same time daily helps ensure the cervical mucus remains thick. Taking it more than 3 hours late, or missing pills altogether, allows the mucus to thin out. This could permit ovulation and sperm passage into the uterus to occur.
What Are the Benefits of Mini-Pills?
When taken exactly in line with the recommendations, mini-pills prevent pregnancy effectively, with less than 1% of women getting pregnant in the first year of ideal mini-pill use.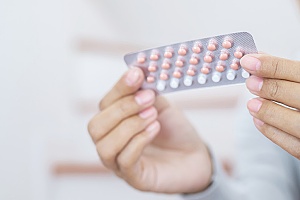 Mini-pills do not affect breastfeeding or harm infants in any way. This makes them a good birth control choice for postpartum women, allowing new mothers to prevent pregnancy without interrupting breastfeeding.
Some women experience much lighter menstrual periods or no periods when taking mini-pills. For those who normally have heavy, painful monthly bleeding, this relief can be substantial. Mini-pills may help make periods lighter, shorter, and more manageable. Some women also appreciate eliminating monthly bleeding for convenience.
Mini-pills are safe for those who cannot use contraceptives containing estrogen due to health risks. Some conditions where estrogen poses dangers include:
History of blood clots: The estrogen in combination pills increases clotting factors in the blood, which can be hazardous for women already prone to blood clots. Progestin has a lower clot risk than estrogen.
Migraines with aura: Estrogen can exacerbate migraine headaches. In women who have migraines with neurological aura symptoms, taking estrogen may significantly increase stroke risk.
High blood pressure: Mini pills are considered safe for women with hypertension.
Liver tumors: Estrogen may cause or worsen the growth of tumors in the liver. Mini-pills are a safe oral contraceptive choice for these women.
Because they lack estrogen, mini-pills do not raise clotting factors or cardiovascular disease risk for users. This makes them a safer contraceptive choice for those who cannot take estrogen for medical reasons.
You can start mini-pills right after pregnancy without delaying the return of your fertility. You can get pregnant quickly after stopping mini-pills, as progestin has no lingering effect on ovulation.
What Are the Potential Side Effects?
Unpredictable spotting or bleeding between periods is the most common side effect women report with mini-pill use. You may experience frequent spotting or irregular bleeding that is difficult to predict. This abnormal bleeding pattern could persist over time.
Other potential side effects include nausea, headaches, and breast tenderness. These are usually minor and often resolve after a few months of mini-pill use.
With mini-pill packs containing four inactive pills, you may get your withdrawal bleeding during those inactive pill days. This allows for more predictable monthly menstruation.
Who Should Avoid Using Mini-Pills?
Certain women with particular medical conditions should avoid using mini-pills:
Women with active liver disease: Progestin gets metabolized by the liver, so impaired liver function can be problematic.
Those diagnosed with breast cancer: Progestin may adversely affect the growth of certain types of breast cancer.
Women with unexplained uterine bleeding: The cause of bleeding should be investigated before progestin use.
You should thoroughly discuss your complete medical history with your doctor before using mini-pills. Women over age 35 who smoke should use caution with mini-pills, as the risks likely outweigh the benefits.
Consult Raleigh Gynecology & Wellness for Progestin-Only Guidance
Progestin-only contraceptives such as mini-pills can provide effective birth control and unique benefits for many women. If you think this progestin-only pill option may suit your needs, schedule a consultation with Raleigh Gynecology & Wellness.
Our team of experts can review your health history, discuss your preferences, and determine if mini-pills or other progestin methods are a good match for you. Contact us today at (919) 636-6670 or schedule an appointment online so we can help you take charge of your reproductive health with confidence.