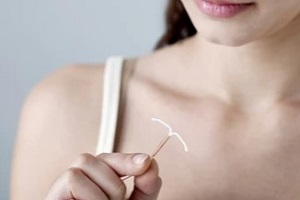 An intrauterine device, or IUD, is a popular birth control choice given its high effectiveness, reversibility, and convenience. Once it has been inserted, in most cases, it can stay in place and provide protection for many years. Although the insertion process is safe and fairly simple, some women might experience unpleasant symptoms afterward. Many of these are normal and do not necessarily mean that something is wrong, but there are some symptoms that may need to be checked by a medical professional.
Here is a closer look at what you may experience after the insertion and when you need to call your doctor.
What Can You Expect Afterward?
As you might expect, your body will need time to adjust to having a foreign object placed inside of it. Although insertion is typically a smooth process, you may notice some discomfort in the area as your body gets used to the IUD.
Cramping
Cramping is very common during and after IUD insertion, and many gynecologists advise patients to take ibuprofen or naproxen to ease discomfort. Post-insertion pain may last for a couple of days, and will typically gradually improve over the first couple of weeks. Your premenstrual cramps may be more intense in the first few months.
Bleeding
Spotting or light bleeding is also fairly normal following insertion, and your periods could be heavier or longer at first. With progestin based IUDs like Mirena, Liletta, Kyleena and Skyla most women will ultimately have shorter and lighter menstrual cycles
When Should You Call Your Doctor?
It is normal to worry when your body feels different, and you may also be wondering if your IUD is placed correctly to avoid pregnancy. Here is a look at when you should check with your doctor.
Your Pain Is Severe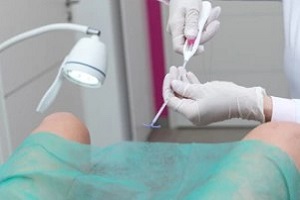 The pain that women experience following an IUD insertion is typically mild and should be manageable with over the counter pain medications like Ibuprofen or Naproxen. If your pain is severe or worse than what you felt during the insertion procedure itself, get in touch with your doctor to determine your next steps.
They may advise you to wait a few days and see if your pain lessens, or they may ask you to come in right away. If your pain gets progressively worse, especially if it is accompanied by a fever, it could be a sign that you are experiencing inflammation in your uterus. This is rare and treatable, but you should get medical attention immediately.
Heavy Bleeding or Bleeding Accompanied By An Odor
You should also pay attention to any bleeding that you experience following the procedure. Again, spotting or light bleeding is not usually cause for alarm. However, if your bleeding is very heavy or is accompanied by a foul smell, you do need to get checked right away as it could signal an infection. If you are bleeding to the point where you are soaking or saturating a pad every hour, call your doctor.
You Cannot Find Your IUD String Or It Feels Out Of Place
A few days after your insertion, feel inside your vagina for the strings of your IUD. Your doctor will have instructed you on how you can do this. You should be able to feel the strings coming out of your cervix. If you can't feel them – especially if you could feel them initially, but are now unable to find them – or the strings are bothering you, get in touch with your doctor. Although it is rare, there is a chance your IUD may have slipped out of place.
Intercourse Is Painful
Your doctor will tell you how long you need to wait after your IUD insertion to have sex. Copper IUDs are typically effective right away, but you may need to wait one or two weeks with other types of IUDs. It is important that you follow your doctor's instructions on how long to wait.
However, once you do have intercourse, you should not notice any difference. If intercourse becomes painful for you after getting an IUD, contact your gynecologist.
You Experience Symptoms Of An STD
Keep in mind that IUDs do not offer protection against sexually transmitted diseases. If you have been exposed to a sexually transmitted disease or infection, it is important to seek treatment right away.
Are Complications Common?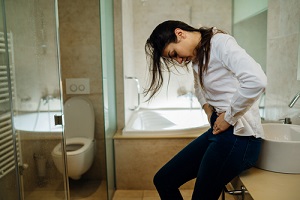 The American College of Gynecologists and Obstetricians reports that complications arising from IUD insertions are uncommon. Although it may be tempting to research your symptoms online, keep in mind that the internet is filled with horror stories, some of which may be exaggerated, that do not give you an accurate view of most people's experiences.
Most women do not encounter any problems and therefore have little reason to post about it online. Nevertheless, if you have any doubts about whether your symptoms are normal, it does not hurt to call your doctor's office. You can describe your symptoms over the phone, and they will let you know if there is any cause for concern.
Get In Touch With Raleigh Gynecology & Wellness
The friendly team of women's healthcare professionals at Raleigh Gynecology & Wellness can advise you on all matters related to IUDs and other forms of birth control. Get in touch today to find out more.