One of the most effective and least invasive treatments for a broad range of issues related to the pelvic floor is pelvic floor physical therapy. If you have seen a doctor or researched treatments for problems such as urinary and fecal incontinence, pregnancy and postpartum issues, pelvic pain, constipation, frequent urination, or pain during intercourse, there is a good chance that pelvic floor therapy was discussed. What does this therapy involve, and does insurance normally cover it? Here's what you need to know about pelvic floor therapy and insurance coverage.
What Is Pelvic Floor Therapy?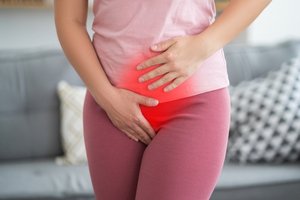 This treatment can help people restore normal functioning and enjoy a better quality of life by relieving pain, discomfort, and the inconvenience of problems like incontinence. It is carried out by physical therapists who have received specialized training in the evaluation and treatment of pelvic floor issues.
The pelvic floor includes the muscles that support your reproductive and urinary tracts and controls your bladder and bowels. The muscles of your pelvic floor attach to your tailbone and pubic bone, which means the effects of pelvic floor dysfunction may be felt elsewhere in your body as well.
Does Insurance Cover It?
Because optimum pelvic floor health can prevent or alleviate many common medical issues and avoid the need for expensive surgery in many cases, most insurance carriers do cover pelvic floor therapy. However, it is important to keep in mind that every plan is different. Therefore, patients should contact their insurance carrier to find out if it is covered or call a pelvic physical therapist they are considering to inquire about which types of insurance are accepted and what the out-of-pocket costs for treatment will be. Even if services are covered, some of the costs may come out of your deductible.
Even if your policy does cover pelvic floor physical therapy, you should be aware that like doctors and other specialists, not all physical therapists will be included in your plan. In addition, some pelvic floor physical therapists work in cash-only clinics that do not accept insurance, although some may provide an invoice for those who wish to seek reimbursement from their insurance carrier. It is best to clarify all of this up front so there are no surprises when it comes time to pay for treatment.
How Can I Get an Appointment With a Pelvic Physical Therapist?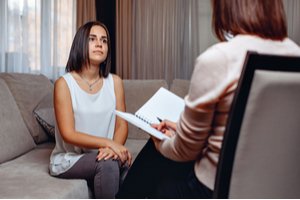 A primary care provider, gynecologist, or nurse practitioner can provide a referral or prescription for pelvic physical therapy. Many times, they can recommend a therapist who they feel is trustworthy and offers effective care.
Referrals are normally sent from the provider to the therapist on behalf of the patient. In some cases, however, the provider may issue you a paper slip with a referral that you must bring to the physical therapy clinic when scheduling your first appointment.
In many states, direct access to pelvic floor physical therapists is permitted. This means patients are free to call the pelvic physical therapy clinic of their choice and ask for an evaluation without a prescription or referral from their doctor, although this could impact your insurance plan's willingness to cover the treatment.
What Is Involved In Pelvic Physical Therapy?
At the first appointment with a pelvic physical therapist, they will evaluate your medical history and discuss your current symptoms and goals. They will ask questions related to any medical conditions that prompted your visit, your childbirth history, and whether you have difficulty with urination, bowel movements, intercourse, or other types of pain.
They will carry out a physical examination that examines your posture and functional capabilities, paying particular attention to your pelvis, spine, and hips and measuring your range of motion. They may also assess how you breathe. In some cases, they will need to carry out an internal vaginal or rectal exam so they can test the strength of your pelvic floor, look for tender points, and address scar tissue. Patients who are uncomfortable with this exam may choose to skip it, but you should be aware that allowing it will enable your therapist to devise the most effective treatment plan for quicker results.
Pelvic floor physical therapy may include some of the following techniques.
Exercises and Movements
Your physical therapist will recommend specific exercises that target and strengthen the muscles in your pelvic floor that need support. These may include toe taps, heel slides, and other movements, as well as diaphragmatic breathing and certain poses.
Kegels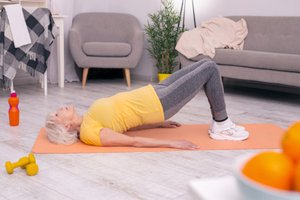 Kegels are a popular type of exercise that can strengthen the pelvic floor muscles through relaxation and contraction. These exercises are useful for controlling incontinence and relieving pain during intercourse, and a physical therapist can show you the right way to perform these moves to get the most out of them and heal more quickly.
Electrical Stimulation
This technique can reduce muscle spasms and pelvic pain. It may be carried out by your physical therapist in their office, or you may be given special equipment and instructed how to use it at home.
Trigger Point Therapy
Trigger point therapy involves placing pressure on specific spots in the body known as trigger points to promote healing.
Contact the Pelvic Care Professionals
If you have any questions or concerns about your pelvic floor health or are experiencing any symptoms of pelvic floor dysfunction, get in touch with the women's healthcare professionals at Raleigh Gynecology & Wellness to set up an appointment. The team can also assist with any insurance coverage questions.