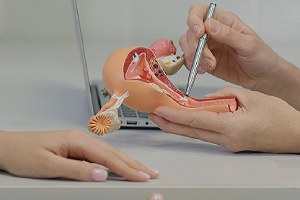 An IUD (the abbreviation for "intrauterine device") is a very popular form of birth control because it is safe, effective, and convenient. To get an IUD, you will need to have an examination by your doctor. During that examination, your doctor will determine which size and type of device are best for your body, insert it properly, and teach you good hygiene practices for maintaining it. The entire process usually takes less than thirty minutes. Here is how you can prepare yourself for it.
Ways To Prepare For An IUD Insertion
You can do a few things that will help you relax and make the entire experience easier on yourself.
Know What To Expect
An IUD is a small, T-shaped device made of plastic that will be inserted into your uterus to prevent pregnancy. Having an IUD inserted is a fairly routine procedure that is much like a pelvic examination. You will lie on an examining table and the doctor will use a speculum to hold upon your vagina until the IUD is in place. As part of the insertion process, the doctor will do an examination to make sure that your pelvic organs are healthy.
The procedure will begin with the doctor measuring the size of your uterus and noting its position. Then, the doctor will use an antiseptic agent to clean your cervix and vagina. Then, the doctor will line up your cervix with your uterus to enable the IUD insertion.
To insert the IUD, the doctor will fold the arms of the IUD and place the IUD into a small tube. The tube will be inserted through your cervix and positioned properly in your uterus. Once in place, the arms of the IUD will open back up, and the applicator tube will be removed. The doctor will trim the string so that approximately 3 cm hangs into your vagina. The string enables the device to be easily removed or replaced.
At the end of the insertion procedure, your doctor will schedule you for a follow-up examination in 4 to 6 weeks. For one week following the insertion procedure, you must refrain from having sex or inserting anything (such as a tampon, douche, or any other object) into your vagina.
Eat A Light Meal And Drink Water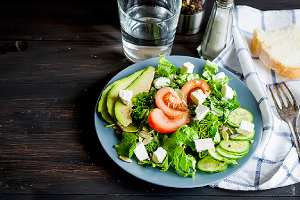 Be sure to eat a light meal or a snack before your appointment so that you are not hungry, but avoid eating so much that you are uncomfortably full or bloated.
Sometimes women get dizzy or faint when they stand up after the procedure. You can reduce the likelihood of getting dizzy or fainting if you have a little food in your system. It also helps to drink plenty of water before the appointment.
Take A Painkiller To Help Alleviate Cramping
Some women experience mild pain and cramping during the insertion process. Take a non-prescription painkiller like ibuprofen before your appointment to help relieve the discomfort.
Give A Urine Sample To Your Doctor
Before your doctor begins the procedure, your doctor will want a urine sample. The urine sample will be tested to ensure that you are not pregnant. If you are pregnant, your doctor will not perform the procedure.
What To Expect After Your IUD Is Inserted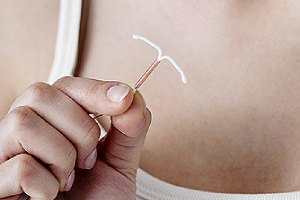 For the first few months after an IUD, many women experience mild cramping and bleeding. You can manage the mild pain with an over-the-counter pain reliever. You may also have irregular bleeding but the bleeding should not be heavy. Many women are unable to feel their IUD strings after the insertion procedure. It is important to notify your doctor if you have heavy bleeding or cramps that are not controlled by over the counter pain medications. If you have concerns about the position of your IUD, it is important to notify your doctor. Do not have sex without using a condom or other backup birth control method until you have contacted your doctor.
Consult With The Experienced Women's Health Specialists At Raleigh Gynecology And Wellness
Getting an IUD will give you reliable and convenient protection against pregnancy for a long period of time. Make sure you get the best gynecological care by working with the experts at Raleigh Gynecology and Wellness. Contact them for more information about IUDs or to schedule an appointment. They will answer any questions or concerns that you might have.