If you are experiencing pelvic organ prolapse, your doctor may have suggested that you address it with a pessary, and a pessary fitting. Pelvic organ prolapse occurs when one or more of the organs in the pelvis slips down from its normal position and bulges out into the vagina. It may involve your uterus, bladder, bowel, or even the top of the vagina itself. Although it is not dangerous, it can be uncomfortable or painful.
If lifestyle changes, such as losing weight and avoiding heavy lifting, and pelvic floor exercises have not resolved your pelvic organ prolapse, your doctor may recommend that you try a pessary. These are prosthetic devices that can be inserted into your vagina to provide support to its internal structure.
In addition to pelvic organ prolapse, they are also used to help address urinary incontinence. They might also be used in some cases as a vessel to slowly administer certain medications. For many women, a pessary can help them avoid the need for pelvic surgery.
However, it is important to get the right fit for your pessary to be effective. Here is a look at how you can prepare for your pessary fitting and what to expect.
The Pessary Fitting Process
Before getting a pessary, your doctor will perform a vaginal exam to diagnose the severity of your prolapse and take careful measurements to ensure that you get the right fit for your condition. You may be asked to strain so your doctor can determine the full extent of the prolapse.
Your doctor will advise you on whether you need to empty your bladder prior to the fitting. In some cases, it may be desirable to have a slightly full bladder, particularly if the pessary is being fitted with the aim of alleviating urinary incontinence.
Pessary Types
There are two main categories of pessaries: space-filling and support pessaries. These are available in different sizes and shapes to accommodate body differences among women. They are typically made using medical-grade silicone, which allows them to resist absorption while remaining durable.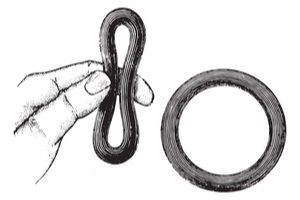 The ring pessary is the most common type of support pessary because of its ability to fit a wide range of women and its suitability for all stages of pelvic organ prolapse.
When it comes to space-filling pessaries, the Gellhorn is the most popular variety. Featuring a broad base with a stem in various lengths, it can fit most women comfortably.
Insertion
Your gynecologist will insert the pessary during the initial fitting, and he or she may need to try different sizes and styles to find the best one for you.
If a pessary is properly sized, you should not be able to feel it. If you are uncomfortable once it has been inserted, it is probably too large for you, and your doctor will likely try a smaller size. Your doctor will use lubricant on the leading edge of the pessary to make insertion more comfortable.
Pessary fitting may require a bit of trial and error among the different pessary types and sizes until the best solution is found.
You may be asked to visit your doctor again a few weeks later to assess the device's fit. At this appointment, your gynecologist will remove your pessary to examine your vagina for any signs of irritation. If everything looks okay, they will then clean it and replace it. You will also be asked to return for follow-up appointments.
Caring For Your Pessary
Once your pessary has been fitted, your doctor will advise you on the best way to remove and clean the specific model chosen. Ring pessaries can be removed by you and may need to be cleaned weekly or nightly. The procedure generally entails cleaning with a mild soap and water before rinsing it thoroughly. It must be dried completely before being reinserted into the vagina. Water-based lubricant can help make the insertion process more comfortable.
Some types of pessaries can only be removed and cleaned by a doctor, such as a Gellhorn pessary. If you use this type of pessary, you will be asked to see your doctor every one to three months so that it can be removed, cleaned, and replaced.
Side Effects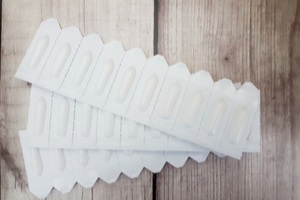 Although pessaries are a safe and comfortable option for many women, it is important to be aware of the potential for mild side effects such as discharge, urinary tract infections, and vaginal irritation. The removable nature of pessaries means that side effects can usually be alleviated easily.
Although many women opt to remove their pessary before sexual activity, it is possible to have sexual intercourse with a ring pessary in place.
Get In Touch With The Women's Healthcare Team
If you would like to learn more about pelvic organ prolapse treatments and pessary fittings, get in touch with the women's healthcare professionals at Raleigh Gynecology & Wellness. Serving the Triangle Area for more than 30 years, our team provides a broad range of women's healthcare services with a focus on patient comfort.