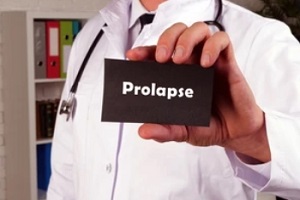 Pelvic organ prolapse occurs when the bladder, uterus, or rectum drops or bulges down into the vagina. It is not a life-threatening condition, but the discomfort it causes prompts many women to seek a solution. A vaginal pessary is often recommended because they are noninvasive and can be effective for many types of prolapse. These devices are placed into the vagina to support areas where pelvic organs are prolapsing.
Pessaries can also help women who experience stress incontinence, which is characterized by urine leaking when coughing, exercising, or straining. They may also be used temporarily for women who experience incontinence during pregnancy.
Types Of Vaginal Pessaries
Most pessaries are made of silicone, which is harmless and nonabsorbent in addition to being soft and comfortable. There are several types of pessaries that may be used. Your doctor will perform an exam to determine the severity of your prolapse and recommend the right type of pessary for you.
Here is an overview of the most popular types of pessaries.
Ring
The most common type of pessary is a ring-shaped device that can be easily inserted and removed without the help of a doctor. This is often the first type of pessary a doctor will recommend.
Gehrung
The Gehrung is a u-shaped vaginal pessary that is appropriate for women who are experiencing more advanced uterine prolapse as it can be molded to fit the user.
Gellhorn
A Gellhorn pessary is a disc-shaped device that features a small knob in the middle and can address more severe prolapse.
Cube
For women who are experiencing advanced stage prolapse, a cube pessary can be compacted down and inserted into the vagina, where suction is used to support areas that are affected by prolapse.
Who Needs A Vaginal Pessary?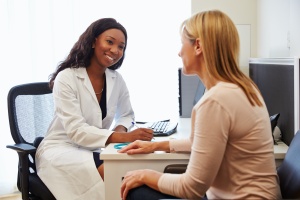 Pessaries are a nonsurgical method to treat pelvic organ prolapse. In many cases, a pessary is enough to keep mild pelvic organ prolapse under control.A pessary may also be used for women with more serious pelvic organ prolapse for whom a surgical procedure to correct the condition would be dangerous for medical reasons.
Pessaries may also be used for certain young women who experience uterine prolapse during pregnancy. They can hold the uterus in place before it enlarges and becomes trapped in the vaginal canal.
It is important to keep in mind, however, that pessaries will not cure pelvic organ prolapse. Instead, they can help to slow its progression and manage the symptoms by providing support to the vagina. For many women, their symptoms will greatly improve with pessary use, while others report their symptoms go away entirely.
Are There Any Potential Risks?
Many women opt for a pessary rather than surgery because of its noninvasive nature. However, it is important to understand that there are a few potential complications. For example, it may cause the vaginal wall to wear away, potentially causing an opening to form between the vagina and the rectum, although this is very rare. Other potential issues include bleeding and open sores.
These complications can be minimized by ensuring that the pessary is correctly fitted and is not placing too much pressure on the vaginal walls. Postmenopausal women may be given an estrogen cream or tablets to help with any irritation caused by the pessary. Regular cleaning is another way to reduce the risk of complications. Women should follow the schedule and method recommended by their doctor.
Pelvic organ prolapse can present in many different forms, and your doctor will fit your pessary to ensure that it holds pelvic organs in an appropriate position without causing you any discomfort. Different sizes are available, and your doctor will be able to determine which one is the right fit. It may take some trial and error to find one that feels right.
Your doctor will also teach you how to take the pessary out, clean it, and reinsert it and instruct you on how often this needs to be done. If you have trouble carrying out this process on your own, you may be able to set up regular appointments to have your doctor take care of it for you.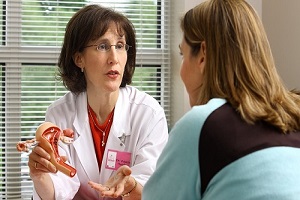 In some cases, it is possible to leave the pessary in place during sexual intercourse. This will depend on the type of pessary you have and your comfort level; your doctor can advise you on whether this is appropriate in your case. However, it is important to keep in mind that you will be unable to insert a diaphragm while you are wearing a pessary. If this is your preferred method of birth control, it is important to talk to your doctor.
Reach Out Ti The North Carolina Women's Healthcare Specialists
To find out more about your pelvic organ prolapse treatment options and how pessaries can benefit you, make an appointment with the North Carolina gynecology specialists at Raleigh Gynecology and Wellness today.