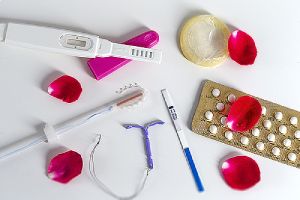 An IUD ("intrauterine device") is a very popular method of contraception that provides long-term, effective, safe, and inexpensive protection against pregnancy.
How IUDs Work
The IUD is a small, plastic T-shaped device that your doctor places in your uterus. It prevents pregnancy by changing the way sperm cells move so they are unable to reach an egg and fertilize it. Once properly placed in your uterus, you will not be able to feel the device. It provides effective contraception until it is removed by your doctor or until its product effectiveness expires.
The procedure for having an IUD inserted requires a visit to your doctor. Your doctor's office can help you decide which type of IUD will be best for you and arrange the insertion procedure.
In the United States, two main types of IUDs are available. One is a copper IUD, the other is a hormonal IUD. Each type of IUD works a little differently.
Copper IUD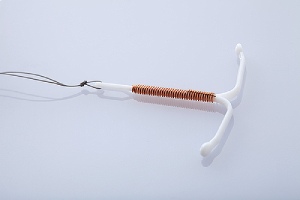 One type of IUD known as the ParaGard IUD is wrapped in copper. Once inserted, the copper IUD provides immediate birth control. If you have a copper IUD inserted within five days of unprotected sex, it may prevent you from becoming pregnant. Also, a copper IUD will provide effective birth control for up to ten years.
Hormonal IUD
Another type of IUD is treated with hormones. Like the copper IUD, the hormonal IUD impedes the sperm from reaching the egg. The hormones released by the IUD impede fertilization in other ways, too. The hormones are only released in one part of your body and therefore they do not have as broad an effect on your body as the hormones in birth control pills. Birth control pills deliver hormones into your bloodstream, but IUDs do not.
Skyla IUD
The Skyla ® IUD is the smallest of the hormonal IUDs. It releases low doses of a progestin hormone called levonorgestrel into your uterus at a slow and continuous rate. It is estrogen-free. It works to prevent pregnancy in a combination of ways– by thickening cervical mucus, inhibiting sperm movement, reducing sperm survival, and thinning the lining of your uterus.
Skyla contains 13.5 mg of levonorgestrel. Once it is inserted into the uterus, it will begin releasing about 14 mcg of the hormone every day for the first 25 days. After that, it will release a declining amount of hormone for about three years until it only releases about 5 mcg levonorgestrel per day. It then needs to be replaced. The Skyla IUD prevents pregnancy for up to three years.
Kyleena & Mirena IUDs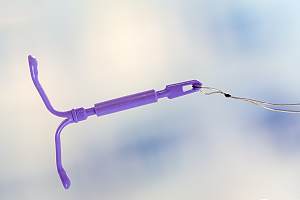 The Kyleena and Mirena IUDs use the same hormones as the Skyla IUD and work the same way. However, Kyleena and Mirena IUDs deliver a higher dosage of hormones to your uterus, and each prevents pregnancy for up to five years.
Mirena contains 52 mg of levonorgestrel. It releases about 20 mcg of the hormone every day when the device is first inserted. The rate drops to about 10 mcg per day after five years as it reaches expiration. At that point, it must be removed or replaced.
Kyleena contains 19.5 mg of levonorgestrel. It is the newest type of hormonal IUD. It is the same size as Skyla but remains effective for up to five years.
Liletta IUD
The Liletta IUD is similar to the other hormonal IUDs, but it is effective in preventing pregnancy for up to six years. It contains 52 mg of levonorgestrel.
Key Differences Between The Copper IUD And The Hormonal IUD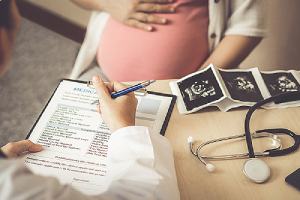 The biggest difference between the two types of IUD is one releases hormones over time, and the other does not. They differ in other important ways as well:
Immediate effectiveness: The copper IUD is effective immediately once properly inserted. The hormonal IUD is immediately effective only if it is inserted during your menstrual period. Otherwise, it may take up to a week to provide effective protection against pregnancy. During that time, you should abstain from sex or use a back-up form of birth control.
Safety and suitability: Copper IUDs are safe unless you have an allergy to copper or have Wilson's disease, which causes your body to hold too much copper. Hormonal IUDs are safe for most women. Talk to your doctor if you have had breast cancer or are at a high risk for breast cancer.
Side effects: The hormones in the hormonal IUD contain enough progestin to reduce period pain and bleeding. During the first few months, however, you can experience sporadic spotting and bleeding. Some women have no periods at all with the hormonal IUDs. The copper in the copper IUD may cause your periods to be heavier and you may experience more cramping, especially at first.
Consult With The Experts On IUDs At Raleigh Gynecology
Deciding on the best form of long-term contraceptive for you is a personal decision and one that should be made based on your health profile. Talk to the specialists at Raleigh Gynecology and Wellness before you decide. They will make sure that whatever decision you make is the right one for your body and your lifestyle. Reach out today by phone at (919) 636-6670 or schedule an appointment online.