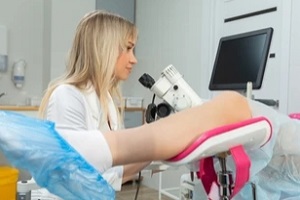 If your doctor has recently told you that you need a colposcopy, you may be experiencing a variety of emotions. You're probably wondering what to expect from the procedure itself, but your top concern is likely the reason your doctor wants you to undergo the procedure in the first place. Here is a closer look at why you might need a colposcopy.
What Is A Colposcopy?
A colposcopy is a common gynecological procedure in which your doctor will examine your cervix, vagina, and vulva to look for signs of disease. While a Pap test gathers a sample of cells from your cervix so they can be tested for the early changes that may lead to cervical cancer, a colposcopy is used to confirm and diagnose any potential problems that the Pap test discovers. If your Pap test results indicate abnormal cells or you test positive for human papilloma virus (HPV), a colposcopy can be used to gather more information about these cellular changes and determine if any additional treatments are needed.
What Happens During A Colposcopy?
This procedure is normally carried out in your doctor's office. You will be asked to lie down on the exam table and place your heels in stirrups attached to the table. Your doctor will then use a tool known as a speculum to open up your vagina so they can obtain a clear view of your cervix.
Next, your doctor will lightly wipe the areas to be studied using a vinegar or iodine solution that will help them see abnormal areas more clearly.
If any areas look unhealthy, your doctor will perform a biopsy on them. This means they will remove a small amount of tissue for a pathologist to examine. The pathologist will look at the tissue sample under a microscope to identify any abnormal cells. Although the colposcopy might suggest you could have precancerous tissue or cancer, a biopsy is needed to confirm the diagnosis. If the area of abnormal cells is small, it may be possible for your doctor to remove all of it during your biopsy. The results of the biopsy will determine if any additional treatments are needed.
In addition to checking the cells, the test is also used to look for signs of genital warts, inflammation, noncancerous growths known as polyps, and the type of abnormal changes that may lead to cancer.
Why Do Doctors Recommend A Colposcopy?
The most common reason that a doctor recommends a woman undergo a colposcopy is because a pap smear has detected potentially abnormal cells. In other cases it is done because certain strains of human papilloma virus (HPV) are detected.
These findings may indicate the presence of precancerous cells on the cervix. However, it is important to keep in mind that not all abnormal cells will lead to cervical cancer. Some irregularities that are detected in the early stages can go away without treatment and are not cause for concern. More significantly abnormal cells can be removed or treated so that they won't have a chance to progress to cancer.
How Can You Prepare For Your Procedure?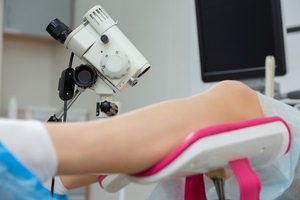 It is best to avoid scheduling a colposcopy for the week of your period. You should also let your doctor know if you are pregnant or could be pregnant before your appointment. Your doctor might recommend that you take an over-the-counter pain medication prior to the procedure in case a biopsy is needed to help you avoid discomfort, although the procedure itself is typically well tolerated.
Many doctors recommend that women stop using any type of vaginal medication or cream or inserting anything into the vagina – such as by using tampons or having sexual intercourse – in the 24 to 48 hours before a colposcopy. Your doctor will give you specific instructions when you make your appointment.
Be aware that you may experience some spotting or a dark vaginal discharge after the procedure, along with some cramping, soreness, or light bleeding. Be sure to have sanitary pads on hand. Follow your doctor's instructions on how long you should wait before having sex or using any type of products that go inside the vagina. Your recovery time will be shorter if you do not get a biopsy during your colposcopy.
Get In Touch With Raleigh Gynecology & Wellness
Get in touch with Raleigh Gynecology & Wellness for all your women's health needs. Our professional and understanding team can explain any procedures that you might need and address all of your health concerns.