If you have recently undergone a colposcopy or your doctor has recommended that you get one, learning more about what to expect can help alleviate your anxiety. Here is a closer look at what you can expect during recovery.
What To Expect After A Colposcopy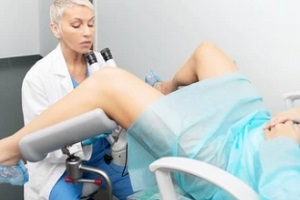 After your colposcopy, do not be surprised if you notice soreness in your vagina for a couple of days. If your colposcopy included a biopsy, you might also notice some dark-colored discharge or spotting. It is best to use pads or pantyliners to address this instead of tampons.
You can return to work right away, but it is best to avoid exercising for at least a day after your test. If your job is particularly strenuous, you may be advised to take the day off.
If you are experiencing pain, you can take over-the-counter pain medications such as acetaminophen, naproxen, or ibuprofen, but make sure you follow proper dosing instructions. If you take aspirin or blood thinners, check with your doctor to find out when it is okay to start taking them again. If your doctor has prescribed any new medications, make sure you understand how and when you are supposed to take them.
When Can I Resume Normal Activities?
After a colposcopy, you can shower as soon as you feel like it. If you did not have a biopsy, it is okay to have sexual intercourse whenever you are ready. However, if you did have a biopsy, it is best to wait at least a week before having sex, douching, or using tampons to give your cervix time to heal.
It is also important to continue taking any medications that you normally take as usual, and this includes birth control.
Are There Any Side Effects I Should Look Out For?
A colposcopy, whether it includes a biopsy or not, is a routine procedure and serious effects are uncommon. One of the biggest dangers to look out for is bleeding or an infection that requires treatment.
You should contact a healthcare professional if you experience bleeding that is heavier than expected. If you are soaking through pads every hour for two or more hours, it is important to seek medical attention. However, if you suspect it could be your period and the timing is right, you do not need to be overly concerned. You should also get medical help if you experience chills, fever, severe pain in your lower abdomen, or discharge that is heavy, yellow, or has a foul odor.
If you are pregnant, it is relatively safe to get a colposcopy, but keep in mind that pregnant women often experience more bleeding following a biopsy than those who are not pregnant due to the greater blood supply in the cervix during pregnancy.
What Happens If My Results Are Abnormal?
It could take one to two weeks to get your test results. Many times, colposcopy results will indicate that everything is normal. However, if your results show the presence of abnormal cells, your doctor will tell you what to do next.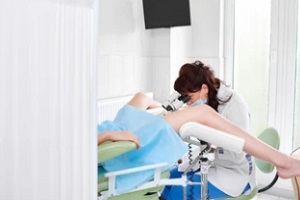 In certain cases, your doctor might recommend waiting to see if your cells heal on their own. In that case, you will undergo another Pap test in the near future to keep an eye on the cells. Getting ongoing follow-up after a colposcopy is important to make sure your cervix is healthy.
If you do need further treatment, there are several procedures that your doctor might recommend. All of these procedures can be very effective, but your doctor will advise you to continue getting regular exams in case the abnormal cells return. Here's a look at the procedures you might undergo.
Laser
A laser procedure can be used to remove abnormal cells from your cervix so that normal cells can grow back in their place.
LEEP
The Loop Electrosurgical Excision Procedure, or LEEP, uses a thin wire loop that contains an electrical current to remove abnormal cells.
Cone Biopsy
In a cone biopsy, a cone-shaped wedge will be cut out of your cervix to remove abnormal cells.
Cryotherapy
In this procedure, the abnormal cells will be frozen off and destroyed.
Your doctor will explain to you which procedure you need and how you can prepare for it. Be sure to ask questions if you don't understand the recommendations and instructions.
Reach Out To Raleigh Gynecology And Wellness
A colposcopy may be a routine procedure, but it's normal to have some anxiety about the procedure itself and what your results may mean. At Raleigh Gynecology & Wellness, our experienced healthcare team can explain any procedures that you need and address your concerns.