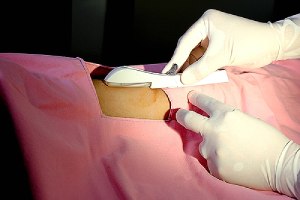 Implanon and Nexplanon are arm implant birth control options that make birth control easy and safe for most women. The Nexplanon implant replaced the Implanon implant in October 2010. Nexplanon is a new and improved product that is even safer and easier to use than the Implanon implant.
Arm Implant Birth Control Option
The arm implant birth control product branded Nexplanon is the successor to the earlier product branded Implanon. There is no difference in the way the two implants work or their effectiveness. Both are small toothpick-sized plastic rods that are implanted subdermally on the inside of your non-dominant upper arm. Both implants contain the synthetic progestin hormone, etonogestrel.
The etonogestrel hormone prevents pregnancy by preventing ovulation. It also changes the cervical mucus and uterine lining to impair sperm reaching the uterus and deters a fertilized egg from attaching itself to the uterus.
The arm implants release enough etonogestrel daily into your body to prevent pregnancy for up to three years. At the end of the three years, you can have another implant if you want to continue using the implant option for pregnancy prevention.
The pharmaceutical company, Merck makes both Implanon and Nexplanon arm implants. Both are 99% effective for birth control. They contain the same amount of etonogestrel and they have the same side effects.
So if both devices are equally effective, what is the difference between the two of them? The only difference between Implanon and Nexplanon is the safety features that are in Nexplanon but not in Implanon. Nexplanon has two safety features designed to ensure proper insertion. Nexplanon has replaced Implanon, and Implanon is no longer being manufactured.
The Implanon Arm Implant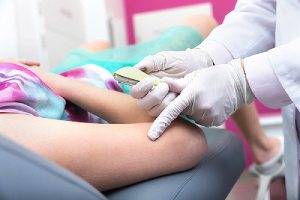 The arm implant branded as Implanon is no longer commercially available in the United States. On rare occasions, insertion errors during Implanon implantation risked the ability of Implanon to prevent pregnancy or could allow the implant to migrate to other parts of the body. Insertion errors that occurred with Implanon included placing the implant too deeply.
The Nexplanon Arm Implant
To eliminate the risk of insertion errors, the makers of Nexplanon designed a special applicator. Nexplanon is produced with a preloaded applicator that makes it faster and easier to insert with accuracy than was possible with Implanon. The insertion errors are less likely to happen because of Nexplanon's applicator design.
Also, the Nexplanon implant contains a small amount of barium sulfate. Barium sulfate makes the implant visible with an X-ray, MRI, or other types of imaging tools. This safety feature allows doctors and other health care providers to ensure it was inserted correctly and pinpoint the implant location after insertion if needed.
Nexplanon starts working almost immediately if you have it implanted in the first five days of your period. However, if you have it implanted in the middle of your cycle, you will need to use condoms or another form of birth control for about one week.
Even though Implanon is no longer available, women will find that Nexplanon provides the same level of convenience and protection against pregnancy. Like they had with Implanon, women can enjoy the same long-lasting protection against pregnancy with Nexplanon.
Why Should I Get Nexplanon?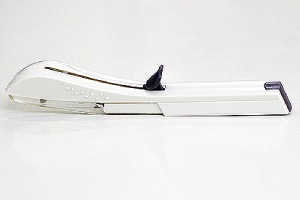 Nexplanon has many advantages over its predecessor Implanon and other forms of contraception. They include:
One-time insertion in the arm remains effective for three years.
Safety features of Nexplanon make the insertion process safer than the Implanon implant.
Once implanted, you are protected almost immediately.
No need to remember to take a pill every day; it leaves less room for user error.
Side Effects Of Nexplanon
Because Nexplanon works by releasing hormones into the body to prevent ovulation, you may experience side effects. Common side effects include heavier periods for the first few cycles after getting the implant, often followed later by lighter periods, less bleeding and less cramping. Some women do experience ongoing problems with irregular bleeding with Nexplanon, but the implant can be easily removed if this occurs. Some women experience no period at all while they are on Nexplanon.
Other side effects can include tenderness in the breasts, moodiness, bloating, and nausea.
Be sure to discuss with your doctor whether Nexplanon will have an effect on other medicines you may be taking. It may interact with bosentan, griseofulvin, rifampin, itraconazole, ketoconazole, and cyclosporine.
If you have recently given birth, you may use Nexplanon during breastfeeding after the fourth postpartum week. The risk associated with etonogestrel appears to be no different from that of oral contraceptives. However, if you have become pregnant and want to maintain the pregnancy, you should have Nexplanon removed. For that reason, your doctor will conduct a pregnancy test on you before inserting the implant.
Contact Raleigh Gynecology And Wellness For More Information About Implanon And Nexplanon
If you are interested in getting a Nexplanon arm implant, contact the experts at Raleigh Gynecology and Wellness for more information. They are available to answer your questions about the arm implant procedure, how Nexplanon works, side effects, and any other questions you have about Nexplanon or other forms of contraception. The team at Raleigh Gynecology and Wellness has years of experience with women's reproductive health and pregnancy prevention. Contact them to schedule your appointment.