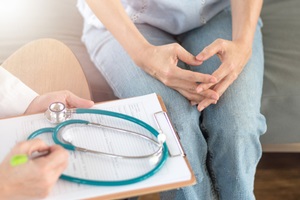 You might be aware that gynecologist and OB-GYNs are both types of doctors whose focus is women's health. However, although the two titles might sound similar, they are not interchangeable. Here is a closer look at these two medical specialists and what is the difference between a gynecologist and an OBGYN.
Gynecologists
A gynecologist focuses on the aspects of a woman's reproductive health that are not related to pregnancy. For example, a gynecologist is an appropriate doctor for women to visit when they become sexually active, and they will need their services through menopause and beyond.
A gynecologist's primary specialty is maintaining a woman's reproductive health. These practitioners perform regular checkups tailored to women depending on their overall health, sexual activity, and any genetic risk factors that could influence their reproductive well-being.
The Main Responsibilities Of Gynecologists
Conducting Pap smears pap tests and pelvic exams
Ensuring a woman's reproductive and overall well-being
Performing clinical breast exams and ordering mammograms
Utilizing bone density assessments to check for osteoporosis
Performing genetic screenings to uncover risk factors for reproductive health matters
Educating patients on safe sex
Some of the issues that gynecologists can treat include:
Yeast or bacterial infections
Prolapse
Painful intercourse
Irregular menstruation
Breast abnormalities
Fertility concerns
Polycystic ovarian syndrome
Urinary tract infections
Menopause-related concerns
Gynecologists can recognize signs of potentially serious health problems, such as cervical and breast cancer, and advise their patients to find the right specialty care for these diseases. They can also perform certain surgical procedures on reproductive organs, such as tubal ligation, labiaplasty, and hysterectomy.
OB-GYNs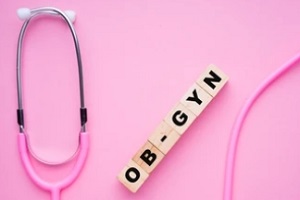 An OB-GYN is a doctor who practices both obstetrics and gynecology. In addition to what a gynecologist does, they are also trained to work with pregnant and postpartum women and can help with prenatal care, child delivery, and post-childbirth recovery.
Obstetricians specialize in caring for pregnant women and their unborn children and can handle the potential complications that may arise during pregnancy and birth. Although they can help women of all ages, they typically work with women who are of childbearing age and those who are currently pregnant or are trying to become pregnant.
However, because they also offer gynecological treatments, they can help women of all ages with matters that a gynecologist would address, such as breast exams, managing sexually transmitted diseases, and conducting Pap smears.
The Main Responsibilities Of Obstetricians
Providing women with prenatal care
Helping women with family planning
Conducting routine women's health procedures, such as vaginal examinations and mammograms
Utilizing ultrasounds and genetic screenings
Doing routine checkups to ensure a pregnancy is progressing properly
Assisting with childbirth
Performing Cesarean sections
Addressing placental issues
Identifying signs of fetal distress before and during birth and responding appropriately
Treating ectopic pregnancies, which occur when a fetus develops outside of the uterus
Monitoring pregnant women for high blood pressure
Helping women address postpartum depression
Which Doctor Is Right For You?
Both gynecologists and OB-GYNs play valuable roles in women's health care. Either type of practitioner can help women with their reproductive health concerns and ensure their overall sexual health. However, those looking for a doctor to monitor their pregnancy and assist with childbirth should choose an OB-GYN to provide their prenatal care.
How To Choose A Health-care Practitioner
Once you know what type of doctor you need, you can begin looking for a qualified professional. A good starting point is asking friends and family members for recommendations. Some may have particularly positive or negative experiences that can help guide your decision.
You will also need to consider which providers are covered by your insurance. Additionally, you may wish to make an appointment with prospective doctors to ask questions about issues that are important to you. Because women discuss intimate topics with gynecologists and OB-GYNs, it is important to choose someone you feel comfortable talking to and whose office is a pleasant environment.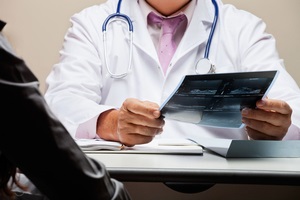 If you are happy with your gynecologist but have recently become pregnant and need a doctor who can help with your pregnancy, consider asking your gynecologist to recommend an OB-GYN. They will likely be familiar with local professionals who have a good reputation and are likely to have a good rapport with you.
Because OB-GYNs tend to have busier schedules thanks to the need for regular appointments throughout a woman's pregnancy, women who are past childbearing age may find that they can get appointment quicker with a gynecologist. However, all of these professionals are highly trained and can provide expert care to women throughout their lifetime.
Get In Touch With Raleigh Gynecology & Wellness
For all of your health care needs, get in touch with Raleigh Gynecology & Wellness today. Our highly trained team of gynecologists can help women of all ages manage health conditions and conduct gynecological wellness screenings.