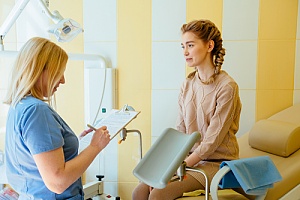 An endometrial biopsy is a procedure performed by your doctor to evaluate the health of your uterus. The uterus is the organ in your lower belly that carries your baby during your pregnancy.
The endometrium is the lining of the uterus. During an endometrial biopsy, your doctor will remove a small piece of tissue from the endometrium. The tissue samples will be studied under a microscope to look for abnormal cells such as polyps (small or large growths in your uterus), uterine infections such as endometritis, or for the presence of precancerous or cancer cells. Endometrial cancer is one of the most common cancers of the female reproductive organs.
Who Should Get an Endometrial Biopsy?
An endometrial biopsy is not a procedure that is recommended for all women routinely or as a routine part of testing and treatment of infertility. Although the procedure is safe, it does involve sampling tissue which could result in bleeding or pelvic infection. In very rare cases, the wall of your uterus could get punctured by the tools used during the biopsy.
Your doctor may recommend an endometrial biopsy if:
Pap smear indicates the existence of precancerous cells.
Periods are unusually heavy, long, or irregular.
Abnormal or post-menopausal bleeding.
Bleeding after taking the breast cancer drug called tamoxifen.
Uterine lining is thickened.
What Happens During the Procedure?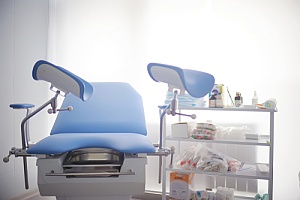 Your doctor is generally able to perform an endometrial biopsy right in the office. If not, you will need to go to a hospital or an outpatient facility. Your doctor will tell you how to prepare for it. It is not a procedure that requires anesthesia; however, you may want to take an over-the-counter pain reliever 30 minutes before your visit. Your doctor may advise against aspirin if it could create a risk of excessive bleeding during the procedure. Once you arrive for the procedure you will be checked in. The biopsy procedure will involve the following steps:
To begin, you will be asked to undress, put on a hospital gown, and empty your bladder. Then you will lie on your back on the exam table.
From here, the procedure will resemble a pelvic exam. Your doctor will have you place your feet in stirrups. An instrument called a speculum will be inserted into your vagina to spread the walls of the vagina apart so the doctor can view the cervix.
Using an antiseptic solution, the doctor will clean your cervix.
The doctor will use forceps to hold your cervix steady. You will likely feel some cramping from the pressure of the forceps.
The doctor will insert a special catheter into your uterus. The catheter is a thin tube with a smaller tube inside it. The doctor will withdraw the inner tube creating suction at the end of the catheter, then gently rotate and move the tip of the catheter in and out to collect small pieces of endometrial tissue. You will feel cramping.
Once all samples have been taken, the doctor will remove the catheter and speculum. The samples will be sent to a lab for analysis.
What Happens after the Procedure?
For a few days after the procedure, you should expect some mild cramping and spotting or vaginal bleeding. You can take a pain reliever as advised by your doctor. You should not use a douche or tampons, have sex, or engage in strenuous physical activity for 2 to 3 days, or for the time recommended by your doctor.
What Do My Results Mean?
Your doctor will review the results with you. Your results may be normal. If abnormal, it could mean you have benign, noncancerous growths (like polyps or fibroids), an infection like endometritis, abnormal thickening of the endometrium called endometrial hyperplasia, or in rare cases endometrial cancer. Your doctor can give you advice as to what your next steps should be based on the results.
Contact Raleigh Gynecology for More Information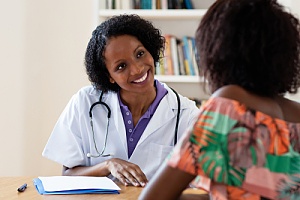 If you are experiencing unusual vaginal bleeding, you should get an examination by specialists in gynecology. The doctors and staff at Raleigh Gynecology are available to discuss your symptoms with you, and answer your questions about an endometrial biopsy or any other questions concerning your reproductive health. Contact them soon to schedule an appointment.