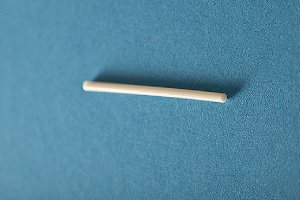 A Nexplanon implant is a fantastic option for women seeking a safe, reliable and hassle-free birth control option.
Convenient Form of Birth Control
Nexplanon implants are easily among the most convenient forms of birth control available today. It is a small, flexible plastic rod (about 1.5 inches long) implanted by your doctor under the skin of your inner, non-dominant upper arm. With Nexplanon, you never have to worry about taking a pill or stress over an IUD that has slipped out of position.
Facts about the Nexplanon Implant
You can have Nexplanon implanted by your doctor. It is a minor surgical procedure. Your doctor will likely give you a pregnancy test before implanting the device.
Your doctor will numb the area on your arm where it will be implanted. Using a special applicator, your doctor will slip Nexplanon into place. Your doctor will feel the area to ensure that Nexplanon was inserted correctly and will show you how to check it periodically to ensure it is still in place. Following the implantation, you will wear a pressure bandage for 24 hours and a small bandage for three to five days.
Once implanted in your arm, Nexplanon releases the hormone etonogestrel into your body over three years. Etonogestrel is a hormone that is similar to a natural hormone made in your body. It prevents pregnancy in three ways: 1) it stops your ovaries from releasing one of your eggs, 2) it thickens the mucus of your cervix to help prevent any sperm from reaching an egg, and 3) it changes the lining of your uterus to prevent attachment by a fertilized egg.
Highly Effective Form of Birth Control
Nexplanon is over 99% effective in preventing pregnancy.
Long-Lasting Option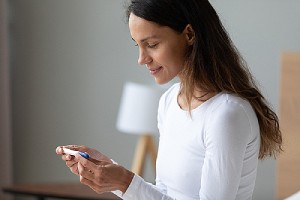 Nexplanon remains effective for three years. At the end of the three years, you need to have the implant removed. You should keep track of the removal date and schedule an appointment with your doctor to have it removed or replaced. To continue having effective birth control, you need to have a new device implanted or use another form of birth control.
Small and Discreet
The implant is only about one and a half inches long. It is a flexible plastic rod that you will be able to feel under your skin.
Can Potentially Change Periods
With a Nexplanon implant, your periods may change. They may become longer or shorter, or you may have no bleeding at all. Also, some women notice the time between their periods varies, and some have spotting in between periods.
Nexplanon Can Be Reversed
You can have Nexplanon removed any time during the three years if you decide to become pregnant. Once the implant is removed, be aware that you can become pregnant unless you use another form of birth control. You may become fertile within a week of having Nexplanon removed.
Who Should Get Nexplanon?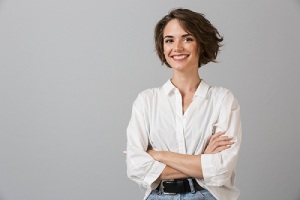 Nexplanon is ideal for many women, especially women who want an easy yet highly effective form of birth control. It is also ideal for women who are not planning to have children for a few years.
Women who take certain types of medications or drugs should discuss whether Nexplanon is suitable for them with their doctors. Some medications will impair the hormones in the Nexplanon device, which can result in pregnancy. Examples or medications that can interfere with Nexplanon include griseofulvin, modafinil, rifamycins (such as rifampin, rifabutin), St. John's wort, drugs used to treat seizures (such as barbiturates, carbamazepine, felbamate, phenytoin, primidone, topiramate), HIV drugs (such as nelfinavir, nevirapine, ritonavir), and other drugs.
Also, women with existing health conditions should consult with their doctors about whether Nexplanon is safe for them to use. Nexplanon may or may not be suitable for women with a history of any of the following health conditions:
blood clots or blood clotting disorders
high blood pressure
abnormalities in a breast exam
personal or family history of cancer
high cholesterol or triglyceride levels
depression
diabetes
gall bladder problems
severe headaches/migraine
heart problems
 yellowing eyes/skin (jaundice) during pregnancy or while using hormonal birth control (such as pills, patch)
kidney disease
liver disease
stroke
Speak to the Professionals at Raleigh Gynecology and Wellness
A Nexplanon implant is the ideal method of birth control for many women. It may also be the perfect choice for you. Contact the experts at Raleigh Gynecology and Wellness for more information and to schedule an appointment.