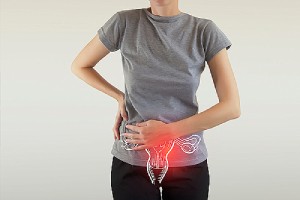 Endometriosis is a common disorder of a woman's uterus. It typically affects the pelvic organs ovaries, fallopian tubes, bowels, bladder, rectum, and the tissue lining your pelvis, but it can affect any other organ in your body.
Endometriosis implants respond to changes in estrogen, a hormone in a woman's body. Endometriosis cells respond to your menstrual cycle and bleed just like the normal endometrial cells lining the inside of your uterus. Endometrial cells in your body or on your organs cause inflammation and discomfort and can interfere with the normal functioning of the affected organs.
In some cases, endometriosis can block your fallopian tubes and it can also cause cysts in your ovaries (endometriomas). It can form scar tissue and adhesions that can bind your organs together in ways that can cause significant pain and quality of life issues for you.
Common Causes of Endometriosis
Endometriosis affects about 10% of American women between 15 and 44. It is not a condition that can be prevented. Despite the prevalence of the disease, medical researchers are uncertain about the precise causes of endometriosis; however, it tends to run in families. It also occurs more often in women with certain menstrual patterns. Common theories of the causes of endometriosis include:
Retrograde Menstruation
One long-standing theory on the cause of endometriosis is called "retrograde menstruation".
In a normal ovulation cycle, your uterine lining—the endometrium— thickens just before ovulation to provide a cushion for an egg released from your ovary. If the egg is not fertilized, the endometrium breaks down and bleeds with your menstrual cycles. Your body expels the endometrial tissue along with any unfertilized egg through the vagina.
Retrograde menstruation occurs when menstrual blood flows back through your fallopian tubes into your pelvic cavity instead of leaving your body through the vagina. That could allow endometrial cells to reach other organs of your body and attach to them.
Embryonic Cell Transformation
Another possible cause of endometriosis is cell transformation. The theory is your hormones transform the cells outside of the uterus into cells like the endometrial cells lining the inside of your uterus.
Embryonic cell transformation is the theory that small areas of your abdomen convert into endometrial tissue. The basis for that theory is that cells in your abdomen grow from embryonic cells. Embryonic cells can change shape and become endometrial-like cells.
Surgical Scar
Another theory for the cause of endometriosis is a surgical procedure that can release microscopic particles of menstrual blood into the pelvic cavity. It can be any procedure involving the pelvic area, such as a Cesarean section (c-section).
Immune System Malfunction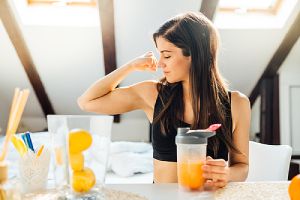 A faulty immune system could be another culprit. When the body cannot expel the cells through the menstrual process, the body's immune system may destroy them. However, an immune system that is not healthy may be unable to destroy renegade endometrial cells. In that case, the cells eventually will attach themselves to other organs.
Lymphatic System
Your lymphatic system may transport the endometrial cells out of the uterus and into other parts of your body.
Mullerian Theory
This theory holds that endometriosis actually starts in the woman's fetal period during the development of her sexual organs. Abnormal cell development of certain ducts (known as Mullerian ducts) may occur and endometrial cells grow outside of the uterus. Those cell tissues then respond with the onset of puberty and hormone releases.
How to Diagnose Endometriosis
You should discuss your symptoms with your doctor. To diagnose it, your doctor may perform one or more of the following procedures:
Pelvic exam, where your doctor may feel for large cysts or scar tissue behind your uterus.
Ultrasound or MRI to detect ovarian cysts.
your doctor may prescribe hormonal medications to reduce pain and lower the amount of estrogen in your body.
Laparoscopy, a surgical procedure that allows the doctor to observe any growths and take tissue samples for analysis.
Talk to the Experienced Gynecologists at Raleigh Gynecology and Wellness
Endometriosis is a common condition in many women. Symptoms can include pelvic pain, pain with intercourse, abnormal menstrual bleeding, and abnormal bowel or bladder function. It also can interfere with your ability to become pregnant, and if left untreated, can result in infertility. The specialists at Raleigh Gynecology and Wellness are available to answer your questions about endometriosis and talk to you about symptoms and treatment. Contact them today for more information about endometriosis or any other women's health matter and schedule an appointment.