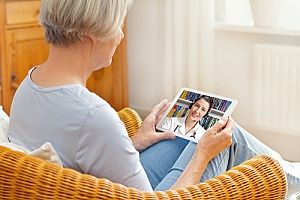 With the COVID-19 virus spreading around the world, people are hearing more about getting medical care the 21st century way: Telemedicine. COVID-19 is bringing telemedicine to the forefront of healthcare, and the benefits it offers to patients and health care providers will likely be with us after the virus has run its course. Here is some basic information to help you understand what telemedicine is.
What is Telemedicine and How Does it Differ from Telehealth?
These two terms are frequently used interchangeably, but they mean different things. According to the American Academy of Family Physicians, telemedicine is the practice of medicine using technology to deliver care at a distance. A physician in one location uses software and telecommunications infrastructure to deliver care to a patient in another location.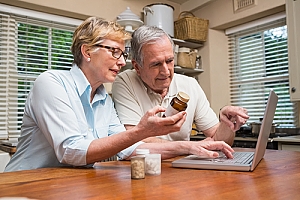 The term, telehealth is a term to broadly describe any electronic and telecommunications technologies and services used to provide care and services at-a-distance. It covers a broader scope of remote health care services than telemedicine. According to the World Health Organization, telehealth includes, "surveillance, health promotion, and public health functions."
Telemedicine is a subcategory of telehealth. Telemedicine refers specifically to remote clinical services (think a visit to your doctor for an examination, diagnosis, and prescription), while telehealth can refer to remote non-clinical services such as delivery of pharmaceuticals, provider training, administrative meetings, and continuing medical education.
Benefits of Telemedicine
The COVID-19 epidemic has created an increased reliance on telemedicine. Telemedicine was already in widespread use in the military as a way to provide medical services to combat soldiers. It was quickly emerging with favor in the broader civilian population, but the COVID-19 emergency has exploded the growth of telemedicine across the globe. As people begin to appreciate the benefits telemedicine offers, it will not be long before its use is commonplace.
Enhanced Convenience
Telemedicine makes it easier to deliver services in less time. Doctors can see more patients each day and patients won't have to take time off work, travel to the doctor's office, and face long waits in the doctor's waiting rooms. In fact, a patient can see the doctor without taking time off work. A busy mother or a senior citizen unable to drive can see the doctor without leaving home.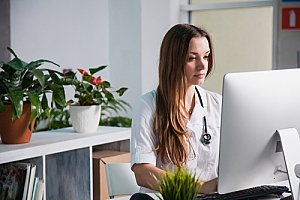 Not every situation requires an in-person visit. Used in appropriate cases, telemedicine is much more efficient than traditional medical visits. It allows doctors to pre-screen a patient to determine if an in-person visit is needed. Telemedicine is particularly efficient for patient follow-up visits, management of chronic conditions, medication management, and in some cases for specialist consultations. Telemedicine makes it possible for you and your primary care physician to involve specialists who may be located in another part of the world. You can now consult with the best medical specialists available no matter where you live.
Reduced Healthcare Costs
Private medical practices find themselves having to compete with the growth of retail clinics and urgent care centers. Telemedicine gives them a way to compete, which may result in better services at lower costs to patients. By helping health care providers become more competitive, telemedicine benefits both the providers and their patients.
According to a survey conducted by the independent actuarial and consulting firm, Red Quill Consulting, telemedicine services have the potential to save $100 per patient visit. The expectation is that reducing the time and expense of a visit will not only save the patient money, the expense will not be as much of a disincentive for patients to see the doctor about their health issues.
Over time, telemedicine may allow some health care providers to lower their overhead costs. As the popularity and use of telemedicine grows, fewer in-person visits should be necessary. With fewer patients waiting in the health care provider's waiting areas, the health care providers can function with smaller waiting rooms and fewer exam rooms. If they can function with less square footage, their office rent expenses should go down. These lower overhead costs may translate into reduced healthcare costs for everyone.
Reduced Risks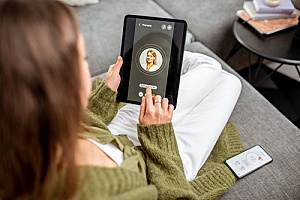 During an epidemic outbreak like COVID-19, patients can practice self-distancing even while the doctor examines them for illness. Even though the doctor does not see the patient in person, the doctor can get a lot of information about the patient's health from a simple observation of the patient. The doctor can observe the patient's pallor, or can recognize symptoms of illness, such as labored breathing, coughing, excessive perspiration, or confusion when speaking while, at no point has the patient or the medical staff been exposed to risk of contamination.
Specialized software enables the doctor in some cases to take the patient's pulse and temperature. If urgent in-person treatment is necessary, the doctor and patient can then arrange for appropriate services.
Higher Patient Engagement and Better Overall Healthcare
Telemedicine mitigates issues of scheduling problems associated with in-person doctor visits. The convenience of telemedicine should allow patients to have better access to their health care providers. Such real time and near real time access to health care likely will encourage people to become more proactive when it comes to managing their own health. If telemedicine makes it easier for patients to keep up with their check-ups and medications and simpler to manage their chronic conditions, the result should be better overall healthcare for everyone.
Contact Raleigh Gynecology & Wellness for More Information
As doctors and patients turn to technology to evaluate, diagnose, and treat patients in other locations, the market size of telemedicine could exceed $130.5 billion by 2025 according to a research report by Global Market Insights. Take advantage of all that telemedicine has to offer. Contact Raleigh Gynecology and Wellness for more information about the telehealth services they offer.